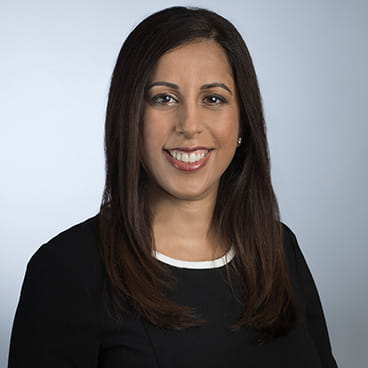 Director, US Investment Strategist
Ms. Mahajan is the US investment strategist and a director with Allianz Global Investors, which she joined in 2017. As a member of the Global Economics and Strategy team, she is responsible for providing US retail and institutional clients with differentiated investment thought leadership. Ms. Mahajan is also a key spokesperson, communicating – both internally and externally – the firm's high-conviction investment ideas and views from the Global Policy Council. Ms. Mahajan was previously a fixed-income portfolio manager, a structured-finance product specialist and a global market strategist at MetLife. Prior to this, she was an emerging-market strategist at Mirae Asset Global Investments; she also worked at hedge fund companies Para Advisors and Ziff Brothers Investments. Ms. Mahajan has a B.S. in economics from The Wharton School, The University of Pennsylvania; a B.A.Sc. in computer sciences from the University of Pennsylvania; and an M.B.A. from Harvard Business School.
Insights by Mona Mahajan
Investment themes & strategy
On the heels of a temporary deal to fund the government until 15 February, a bipartisan committee is working towards a resolution on border security. Elevated uncertainty is likely until a final agreement is reached.
Investment themes & strategy
At the start of 2018, investors were concerned about overheated markets: US tax reform had just been passed, the global synchronised growth story was intact and the S&P 500 index had gained 7.5% by the end of January. What a difference a year makes.
Outlook & commentary
Although the Democrats now control half of the US Congress, we believe President Trump's economic agenda is unlikely to be significantly altered. A divided government could also give equities a bounce, particularly now that election-related uncertainty has been removed.