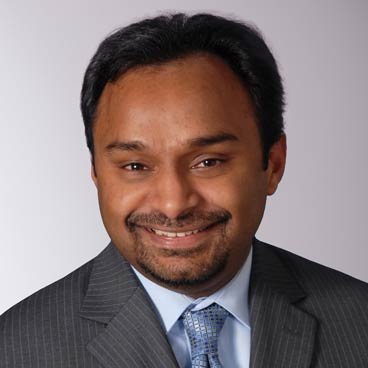 Director, Portfolio Manager, Senior Research Analyst & Sector Head, Technology
Mr. Thomas is a portfolio manager, a senior research analyst and a director with Allianz Global Investors, which he joined in 2003. He heads the firm's US technology/telecom research effort and is responsible for covering large- and mid-cap software and internet-technology companies. Mr. Thomas is also a lead portfolio manager. He has 20 years of investment-industry experience. Mr. Thomas previously worked at Roger Engemann & Associates, a Phoenix Investment Partners company; Fidelity Management and Research; Morgan Stanley; and the Federal Reserve Board of Governors. He also has experience designing, developing and managing software applications. Mr. Thomas has a B.A. in economics from Pomona College and an M.B.A. in finance and strategy from the University of Chicago. He is a CFA charterholder.
Insights by Sebastian Thomas
Artificial Intelligence
As a high-tech force with the potential to disrupt entire industries, artificial intelligence could transform today's world even more than the internet once did. And with AI at an inflection point, investors have an exciting opportunity to tap future sources of growth potential across the market.