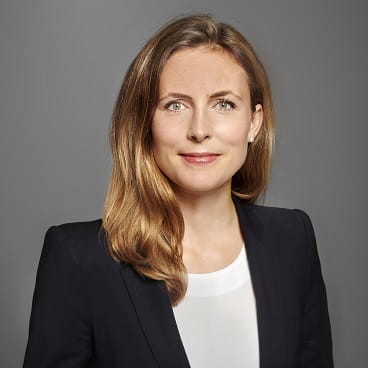 Ann-Katrin Petersen
Investment Strategist
Mrs Petersen is vice president and Investment Strategist with Allianz Global Investors, which she joined in 2014.

In her current role, she is responsible for developing macroeconomic research and providing top-down analysis of global financial markets relating to investment opportunities in Europe for the firm's investment professionals and client service teams, and for conveying the firm's views to clients and media.

Before joining Allianz Global Investors, Mrs Petersen worked as Economist Europe at Allianz SE's Group Economic Research. In the midst of the sovereign debt crisis she was responsible for analysing economic, financial and political developments in the euro area for internal and external clients worldwide.

Mrs Petersen has more than 8 years of investment-industry experience. She studied at the Universities of Bayreuth and Nottingham and graduated head of her class with a diploma degree in Economics. Moreover, she holds a bachelor's degree in Philosophy & Economics.