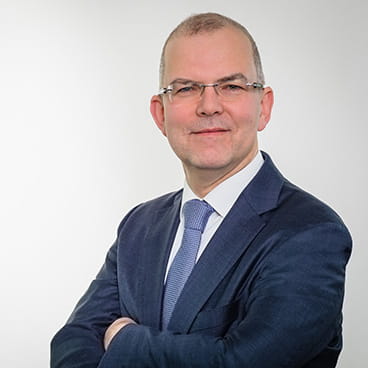 Global Head of Capital Markets & Thematic Research
Hans-Jörg Naumer is Global Head of Capital Markets & Thematic Research with Allianz Global Investors which he joined in 2000. The focus of his work is on analysis relating to strategic and tactical allocations, specific investment opportunities and the identification of long-term investment trends. Before joining the firm, he worked for Société Générale, where he became the Head of Research Germany and was part of the French investment bank's international research team. From his vantage point as an analyst and economist, he observed the establishment of the Economic and Monetary Union and thus ranked among the prime "ECB Watchers". He started his professional career in the corporate banking division of Deutsche Bank in 1994. Hans-Jörg studied economics at the University of Mannheim, one of the leading universities for economics and business studies in Germany. During his studies, he worked at the Chair for Macroeconomics.
Insights by Hans-Jörg Naumer
Investment Themes & Strategy
This article illustrates the considerable growth in the importance of CSR¹ and ESG for companies and investors. The added value consists not only of a "plus" for sustainability, but may also result in a "plus" for performance, as documented by academic studies.
Outlook & Commentary
Disruption as a source of opportunity was a key topic at our recent Investment Forum. Much more than just a high-tech phenomenon, disruption can take the form of geopolitical events and monetary policy changes that create volatility – and make active management all the more essential.
Outlook & Commentary
As the global economy continues to muddle through, the days of easy monetary policy may have peaked – along with the period of ultra-low yields. We may begin to see changing policies as central banks re-evaluate, which could lead to jittery markets.