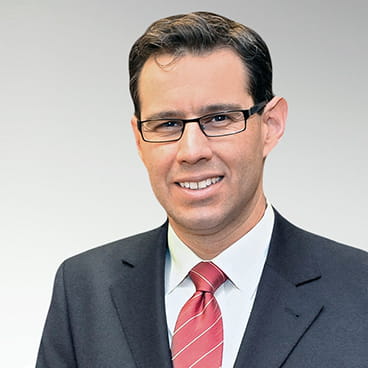 CIO Insurance-related Strategies
Karl Happe is Chief Investment Officer (CIO) Insurance Related Strategies with Allianz Global Investors, which he joined in 2013. He leads a team that manages equity and fixed-income portfolios for insurers. Karl was previously the head of the global fixed-income strategy team, responsible for managing global fixed-income portfolios for Allianz. Before joining Allianz in 2004, he worked at McKinsey & Co. in Munich; at BankBoston as the head of non-USD fixed income derivatives trading; and at Morgan Stanley in private equity and fixed income derivatives structuring and trading in New York, Frankfurt and London. Karl has a B.S.E in civil engineering and operations research, summa cum laude, from Princeton University and studied at the University of Stuttgart on a Fulbright scholarship. He also has an M.B.A. with distinction from INSEAD.
Insights by Karl Happe
Investment themes & strategy
There is no easy solution to the problem of rising economic inequality, but we may be able to address it with a more enlightened tax system – one that maintains incentives for work and investment while improving economic efficiency.
Outlook & commentary
The US dollar has long been the currency of choice for banking and trade, and for valuing all other currencies. This has brought the US enormous economic benefits and significant structural downsides. Yet a shift away from the dollar may have begun, which could help the global economy in the long run.
Investment themes & strategy
Today's tech giants have profited greatly from the world they're disrupting, without returning much to society save for the tax revenues they try hard to minimize. We must ask big tech to contribute more to the digital and physical infrastructure – and the functioning civil societies – upon which their profits depend.