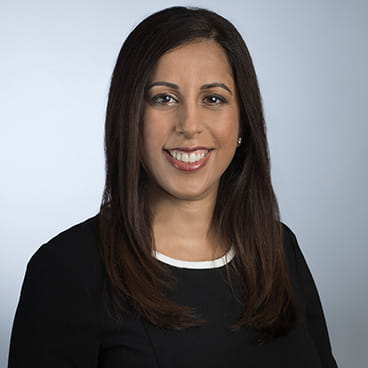 Director, US Investment Strategist
Ms. Mahajan is the US investment strategist and a director with Allianz Global Investors, which she joined in 2017. As a member of the Global Economics and Strategy team, she is responsible for providing US retail and institutional clients with differentiated investment thought leadership. Ms. Mahajan is also a key spokesperson, communicating – both internally and externally – the firm's high-conviction investment ideas and views from the Global Policy Council. Ms. Mahajan was previously a fixed-income portfolio manager, a structured-finance product specialist and a global market strategist at MetLife. Prior to this, she was an emerging-market strategist at Mirae Asset Global Investments; she also worked at hedge fund companies Para Advisors and Ziff Brothers Investments. Ms. Mahajan has a B.S. in economics from The Wharton School, The University of Pennsylvania; a B.A.Sc. in computer sciences from the University of Pennsylvania; and an M.B.A. from Harvard Business School.
Insights by Mona Mahajan
Outlook & Commentary
While the global economy may be stuttering, there's still room for confidence. The second half of 2018 could get a steadying boost from the US economy – and US consumers.
Outlook & Commentary
Market indicators point to a more supportive environment for investors who once may have been swayed by the seasonal "sell-in-May" strategy. Here are five ways to potentially benefit from today's climate of strong fundamentals, healthy earnings growth and accommodative monetary policy.
Outlook & Commentary
New volatility along with economic and market shifts may change the course of long-held investment strategies. Check out these six ways we think investors can stay ahead – while getting active.