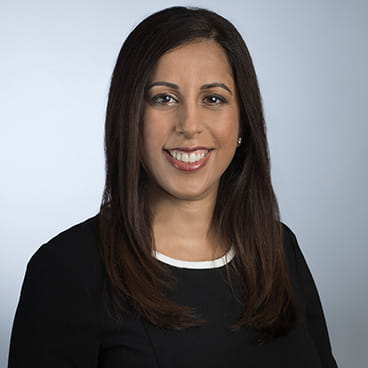 Director, US Investment Strategist
Ms. Mahajan is the US investment strategist and a director with Allianz Global Investors, which she joined in 2017. As a member of the Global Economics and Strategy team, she is responsible for providing US retail and institutional clients with differentiated investment thought leadership. Ms. Mahajan is also a key spokesperson, communicating – both internally and externally – the firm's high-conviction investment ideas and views from the Global Policy Council. Ms. Mahajan was previously a fixed-income portfolio manager, a structured-finance product specialist and a global market strategist at MetLife. Prior to this, she was an emerging-market strategist at Mirae Asset Global Investments; she also worked at hedge fund companies Para Advisors and Ziff Brothers Investments. Ms. Mahajan has a B.S. in economics from The Wharton School, The University of Pennsylvania; a B.A.Sc. in computer sciences from the University of Pennsylvania; and an M.B.A. from Harvard Business School.
Insights by Mona Mahajan
Outlook & Commentary
New volatility along with economic and market shifts may change the course of long-held investment strategies. Check out these six ways we think investors can stay ahead – while getting active.
Outlook & Commentary
Hoping to regain some footing following a turbulent start to the year, markets could benefit from what appears will be a bright earnings season. We are looking to technology and financials, in particular, to set the tone for the broader markets.
Outlook & Commentary
While talk of rising tariffs stoked recent market uncertainty, we believe they should not derail the current robust economic outlook. However, in times of elevated volatility diversification is critical, as is staying active.