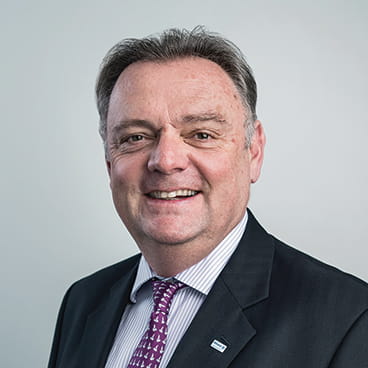 Global Strategist
Neil Dwane is a portfolio manager and the Global Strategist with Allianz Global Investors, which he joined in 2001. He coordinates and chairs the Global Policy Committee, which formulates the firm's house view, leads the firm's bi-annual Investment Forums and communicates the firm's investment outlook through articles and press appearances. Neil is a member of AllianzGI's Equity Investment Management Group. He previously worked at JP Morgan Investment Management as a UK and European specialist portfolio manager; at Fleming Investment Management; and at Kleinwort Benson Investment Management as an analyst and a fund manager. He has a B.A. in classics from Durham University and is a member of the Institute of Chartered Accountants.
Insights by Neil Dwane
View from the Global Strategist
As President Donald Trump ramps up the trade wars and retaliatory measures spread, investors are entering an unknown landscape – and no one knows what the US will do next. Yet given that trade makes up more than one-third of global GDP, it's critical to assess what we do and don't know about how the status quo could change.
View from the Global Strategist
Thanks to central banks' coordinated efforts, the global economy has not only recovered from the financial crisis, but enjoyed a good run of solid growth and low inflation. Take a closer look at this "Goldilocks moment" for insights into the cast of characters at play – and the surprises that may be in store.
View from the Global Strategist
Wealth and income inequality are pressing global issues, affecting the quality of life for countless people, suppressing economic growth, stretching governments' capabilities and destabilising social systems. The good news? Politicians, corporations and investors can all do their part to enact change.