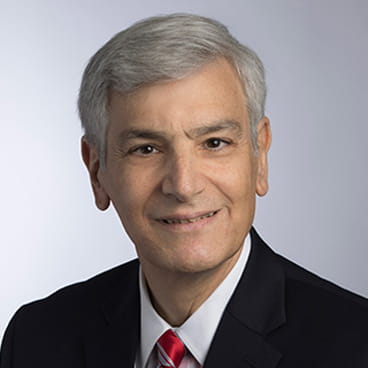 Director, Senior Investment Strategist Global Economics & Strategy
Mr. Malin is a senior investment strategist and a director with Allianz Global Investors, which he joined in 2013. As a member of the Global Economics & Strategy team, he is responsible for making weekly global asset allocation and strategy recommendations; he also briefs clients internationally on the firm's market outlook. Mr. Malin's white paper series, Under the Macroscope, has a global following among business, financial, central bank and government leaders. He has 27 years of financial-markets, central-bank and investment-industry experience. Earlier in his career, Mr. Malin was a senior portfolio manager at AllianceBernstein, serving institutional, sub-advisory, Taft-Hartley and private clients throughout North America. He also worked at the Federal Reserve Bank of New York, reporting directly to the Bank's presidents while serving as vice president in the communications group, corporate secretary and senior economist. Before that, Mr. Malin was the senior economist, founder and director of the regional economics center at The Conference Board; during that time he led a private economics consulting practice that included 25 Fortune 500 companies, trade associations and pension plans. He also served on the National Commission on Competitiveness, National Commission on US-Japan Economic Complementarity, Southern Growth Policies Board Economics Committee and the Corporate Advisory Board to the New York State Assembly Ways & Means Committee. Mr. Malin was an advisor to the Governors of Arkansas, Virginia and Montana on economic development and tourism. He also taught macroeconomics and risk-management courses at Barnard College-Columbia University and the City University of New York. He has a B.A. in economics from Queens College and a Ph.D. in economics from the Graduate Center of the City University of New York.
Insights by Steven Malin
Outlook & Commentary
Fed Chairman Powell learned the hard way that his comments, even those made outside of official Fed communications channels, can move markets. The Fed is on a mission to make itself less important in the decision-making of savers, investors, consumers and governments.
Investment Themes & Strategy
The Federal Reserve is continuing to normalise US monetary policy even as the central bank deflects shoves from policy changes, debt and illiquidity. It could be time for a cautious, active approach that emphasises liquidity and extensive diversification across uncorrelated asset classes.
Outlook & Commentary
Based on a mix of supportive economic policies and positive market conditions, the second half of 2018 seems to be positioned for growth in the United States. But acceleration is never a sure thing despite what may appear to be an environment ripe for spending.