Update III/2019
Being a rational optimist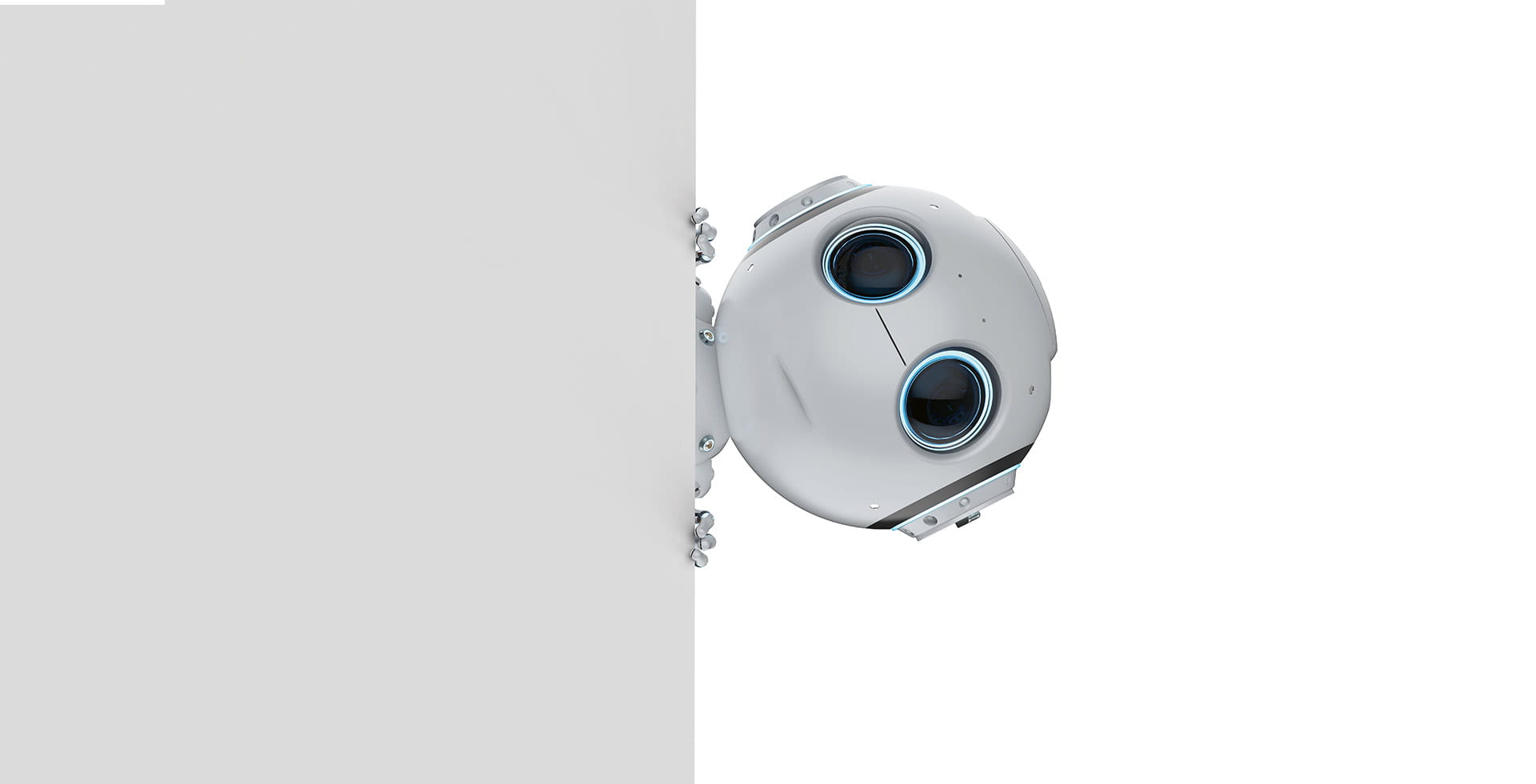 Summary
The world is becoming a better place. All the indicators concur: increasing life expectancy on every continent of the planet, falling child mortality and child labour, rising prosperity and, from a global perspective, declining inequality. Wherever the forces of creative disruption are allowed to unfold, we have every reason to be rational optimists. But what does this mean for investors and others?
1
The creative power of disruption
"Disruption": no word better describes the age we live in. Disruption – the destruction of the old by the new (and better), driven by technologies based on digitalisation and artificial intelligence.
From the steam engine, the railway and the automobile to information technology, robots and artificial intelligence – groundbreaking innovations have always been the driving force behind changes in working processes and social structures, thereby helping to create the growth of affluence.
We can visualise this by looking at the growth in global gross domestic product (GDP). For centuries, GDP barely changed at all in a measurable way. Then, with the dawn of industrialisation, it began to rise sharply, even exponentially. Population growth followed suit. At the beginning of the 19th century, the global population exceeded one billion for the first time. Yet the famines feared by Robert Malthus did not come to pass. Innovations in agricultural technology not only ensured that more and more people could be fed, but also increased prosperity (income per head). Prior to industrialisation, bitter poverty had been the norm for all but a powerful elite. By the early 1980s, the proportion of the world population living in absolute poverty (living on less than US$ 1.90 a day) stood at 45%. Today, it is just 10%, despite the fact that the global population has grown to approximately 7.5 billion. Without innovation, without technology, many would simply have starved (see Chart A/ and Chart B/).
A/ GPD of the world (Inflation adjusted in 2011 international Dollars)
Exponential growth leads to more wealth
* inflation adjusted in 2011 international Dollars
Source: OurWorldInData.org/economic-growth, AllianzGI Global Capital Markets & Thematic Research; Data as of: 2015
B/ Percentage of the world population who has less than $ 1.90 a day to live.
Source: Thomson Reuters Datastream
As of: December 2017
The decline in absolute poverty has been paralleled by the emergence of a "global middle class." The World Bank defines the "middle class" internationally as comprising those earning between US$ 11 and US$ 110 a day, based on 2011 purchasing power parity. As the Brookings Institution think tank has concluded, the world recently reached a "tipping point" in September 2018: for the first time, half of the global population are now "rich" or "middle class," and the other half "vulnerable" or "poor." Brookings predicts that this trend of declining poverty and a growing middle class will continue. While the number of people considered poor will fall further, the ranks of the middle class are set to swell to 5.3 billion people by 2030.
It is not only the population size that is growing, but also life expectancy. At the end of the 18th century, average life expectancy around the globe was less than 30. Today, it is more than 70. The average American lives to almost 80, and the average European even longer. In Africa, average life expectancy is around 60, while in Asia it is over 70 (see Chart C/).
Growing prosperity is the driver behind these developments, and is leading not only to higher living standards thanks to medical care, access to clean water and electricity, but also to the spread of technology. Over 85% of people have access to electricity.
At the same time, the spread of information is accelerating, and an ever-larger share of the world population has access to knowledge and markets e.g. via smartphones and the Internet (see Chart D/).
C/ Global and Regional Life expectancy since 1770
Source: OurWorldInData.org, AllianzGI Global Capital Markets & Thematic Research
Data as of: 2015
D/ Share of the population using the internet
Source: OurWorldInData.org/internet, AllianzGI Global Capital Markets & Thematic Research
Data as of 2016/17
2
What now?
Of course, there is a flip side to everything. This is clearest when it comes to the environment, and especially the level of CO2 in the atmosphere, which has increased exponentially since the Industrial Revolution. The concentration of CO2, which stood at approximately 280 ppm in the centuries prior to industrialisation, is now 400 ppm and rising.
But there is another interesting trend: CO2 emissions per dollar of GDP have declined in recent decades (see Chart E/), as has energy intensity (units of energy per unit of GDP). Though it remains low, the share of renewables in the global energy mix is climbing.
E/ Carbon emissions per US-Dollar GDP
Source: OurWorldInData.org/internet, AllianzGI Global Capital Markets & Thematic Research Data as of 2016/17
3
Investing as a rational optimist
The world is changing – but is our investment approach changing with it? Rational optimists should consider the following:
Investing in shares – investing in tangible assets


The most important question investors should ask themselves is: "If I follow the paradigm of rational optimism, am I also investing in this "optimism," this "transformation?" "Do I participate in innovation and value creation?" This means investing in companies (e.g. through equity strategies) and therefore in real assets. Savings books and government bonds will not cut it.

Investing in the drivers of change


Technological change pervades every industry and every region. Why not also invest in those companies that are bringing about this change and leading the way in implementing new technologies?

Investing in a better world


The world may be improving, but there is still a long way to go. Child labour still exists, working conditions remain poor in parts of the world, and some businesses and countries are badly governed. There is still inequality, environmental pollution and an excessive human carbon footprint.... The list could go on.
For investors, it is therefore important to invest in a better world. This need not mean missing out on profits. It is striking how "ESG" (Environmental – Social – Governance) criteria have become more important to investment decisions in recent years. The ESG criteria are a growing and evolving catalog of investment criteria that help to direct funds into investments that value environmental protection, good working conditions and good corporate governance. This approach, long used by institutional investors, is steadily gaining importance among individual investors, too – especially with the trend toward integrated ESG among investment professionals/strategists. The ESG criteria are no longer regarded as a category used to exclude investments, but as an integral part of analysis and security selection. Academic studies have shown that this need not be to the detriment of investors.
There are plenty of reasons for "rational optimism." Things are often better than we think.
1020809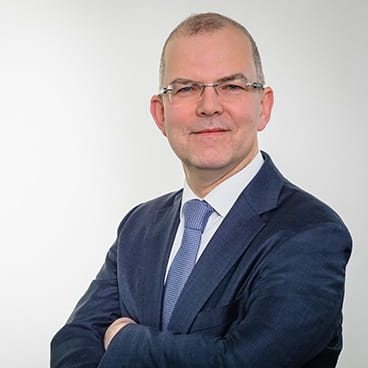 PhD, Global Head of Capital Markets & Thematic Research
Hans-Jörg Naumer is Global Head of Capital Markets & Thematic Research with Allianz Global Investors which he joined in 2000. The focus of his work is on analysis relating to strategic and tactical allocations, specific investment opportunities and the identification of long-term investment trends. Before joining the firm, he worked for Société Générale, where he became the Head of Research Germany and was part of the French investment bank's international research team. From his vantage point as an analyst and economist, he observed the establishment of the Economic and Monetary Union and thus ranked among the prime "ECB Watchers". He started his professional career in the corporate banking division of Deutsche Bank in 1994. Hans-Jörg studied economics at the University of Mannheim, one of the leading universities for economics and business studies in Germany. During his studies, he worked at the Chair for Macroeconomics.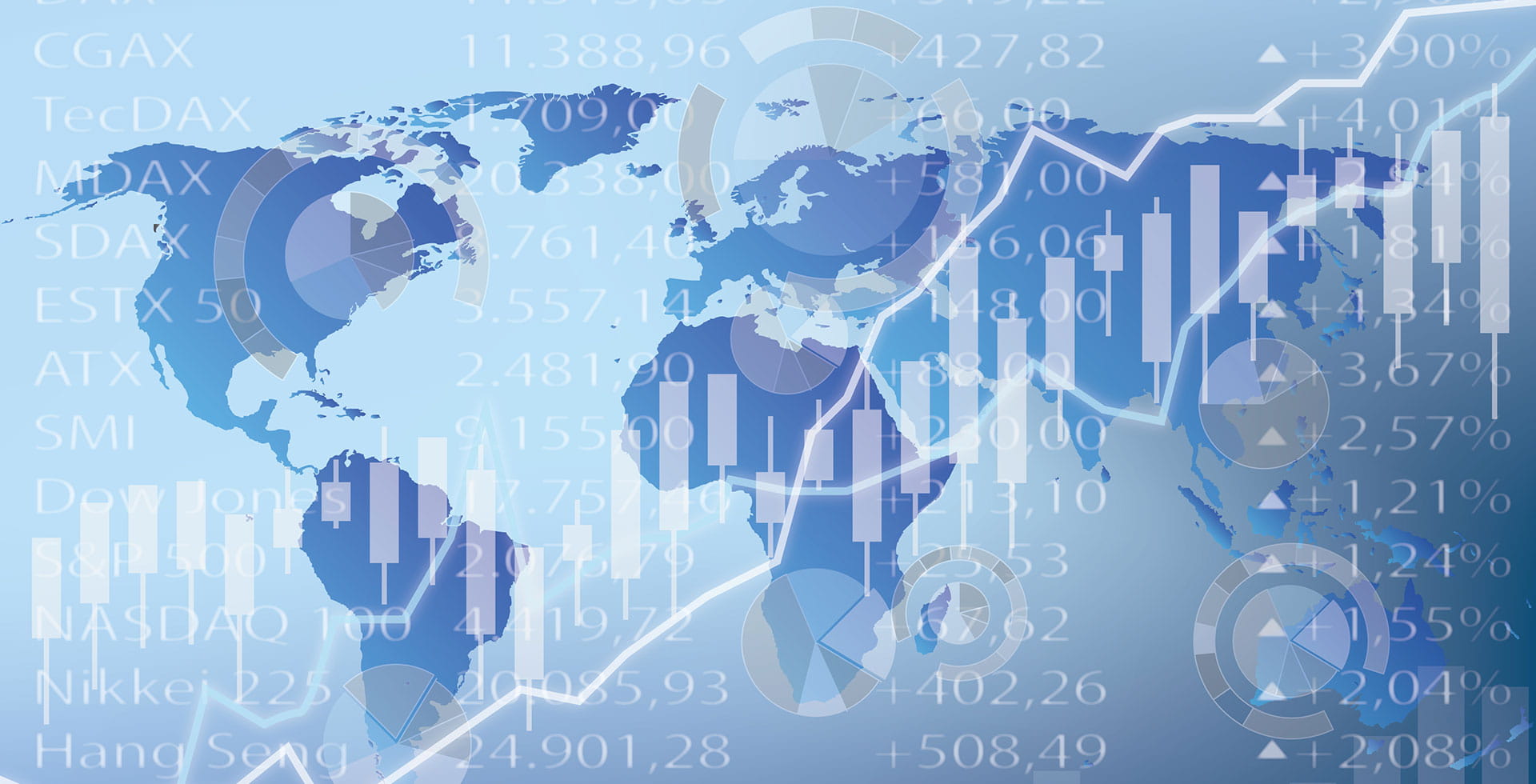 Summary
Our capital market implications give you a brief summary of the baseline macroeconomic scenario. In our world map of political risks, we also take a look at existing and potential hot spots.
Investing involves risk. The value of an investment and the income from it will fluctuate and investors may not get back the principal invested. Investing in the water-related resource sector may be significantly affected by events relating to international political and economic developments, water conservation, the success of exploration projects, commodity prices and tax and other government regulations. Past performance is not indicative of future performance. This is a marketing communication. It is for informational purposes only. This document does not constitute investment advice or a recommendation to buy, sell or hold any security and shall not be deemed an offer to sell or a solicitation of an offer to buy any security.

The views and opinions expressed herein, which are subject to change without notice, are those of the issuer or its affiliated companies at the time of publication. Certain data used are derived from various sources believed to be reliable, but the accuracy or completeness of the data is not guaranteed and no liability is assumed for any direct or consequential losses arising from their use. The duplication, publication, extraction or transmission of the contents, irrespective of the form, is not permitted.

This material has not been reviewed by any regulatory authorities. In mainland China, it is used only as supporting material to the offshore investment products offered by commercial banks under the Qualified Domestic Institutional Investors scheme pursuant to applicable rules and regulations. This document does not constitute a public offer by virtue of Act Number 26.831 of the Argentine Republic and General Resolution No. 622/2013 of the NSC. This communication's sole purpose is to inform and does not under any circumstance constitute promotion or publicity of Allianz Global Investors products and/or services in Colombia or to Colombian residents pursuant to part 4 of Decree 2555 of 2010. This communication does not in any way aim to directly or indirectly initiate the purchase of a product or the provision of a service offered by Allianz Global Investors. Via reception of his document, each resident in Colombia acknowledges and accepts to have contacted Allianz Global Investors via their own initiative and that the communication under no circumstances does not arise from any promotional or marketing activities carried out by Allianz Global Investors. Colombian residents accept that accessing any type of social network page of Allianz Global Investors is done under their own responsibility and initiative and are aware that they may access specific information on the products and services of Allianz Global Investors. This communication is strictly private and confidential and may not be reproduced. This communication does not constitute a public offer of securities in Colombia pursuant to the public offer regulation set forth in Decree 2555 of 2010. This communication and the information provided herein should not be considered a solicitation or an offer by Allianz Global Investors or its affiliates to provide any financial products in Brazil, Panama, Peru, and Uruguay. In Australia, this material is presented by Allianz Global Investors Asia Pacific Limited ("AllianzGI AP") and is intended for the use of investment consultants and other institutional/professional investors only, and is not directed to the public or individual retail investors. AllianzGI AP is not licensed to provide financial services to retail clients in Australia. AllianzGI AP (Australian Registered Body Number 160 464 200) is exempt from the requirement to hold an Australian Foreign Financial Service License under the Corporations Act 2001 (Cth) pursuant to ASIC Class Order (CO 03/1103) with respect to the provision of financial services to wholesale clients only. AllianzGI AP is licensed and regulated by Hong Kong Securities and Futures Commission under Hong Kong laws, which differ from Australian laws.

This document is being distributed by the following Allianz Global Investors companies: Allianz Global Investors U.S. LLC, an investment adviser registered with the U.S. Securities and Exchange Commission; Allianz Global Investors Distributors LLC, distributor registered with FINRA, is affiliated with Allianz Global Investors U.S. LLC; Allianz Global Investors GmbH, an investment company in Germany, authorized by the German Bundesanstalt für Finanzdienstleistungsaufsicht (BaFin); Allianz Global Investors (Schweiz) AG; Allianz Global Investors Asia Pacific Ltd., licensed by the Hong Kong Securities and Futures Commission; Allianz Global Investors Singapore Ltd., regulated by the Monetary Authority of Singapore [Company Registration No. 199907169Z]; Allianz Global Investors Japan Co., Ltd., registered in Japan as a Financial Instruments Business Operator [Registered No. The Director of Kanto Local Finance Bureau (Financial Instruments Business Operator), No. 424, Member of Japan Investment Advisers Association and Investment Trust Association, Japan]; and Allianz Global Investors Taiwan Ltd., licensed by Financial Supervisory Commission in Taiwan.