Why institutions use alternatives to manage risk
With growing confidence, institutional investors are increasingly turning to alternatives to help them diversify their portfolios, according to our RiskMonitor 2017 survey. Almost three-fifths said recent political events are prompting them to enhance their focus on risk management.
RiskMonitor 2017 – Alternatives
Key takeaways
Widespread adoption: 70% of our RiskMonitor survey respondents invest in alternatives, but only about half feel they can measure effectively the risks
Educational opportunities: 48% of institutional investors surveyed would invest more in alts if they could better manage and measure risks – highlighting the need for better education
Greater confidence: 64% of RiskMonitor respondents said their organizations are well-prepared to deal with investment risks, compared with 51% of investors with no alternatives allocation
More than two-thirds of respondents to our institutional RiskMonitor survey told us they invest in alternative asset classes, and nearly one-third said they use alternatives primarily for diversification – the most commonly cited driver.
Given the pronounced geopolitical tail risks present in today's investment environment, this makes sense. Nearly three out of five investors we surveyed said that recent political events prompted them to enhance their focus on risk management, and more than two-thirds said the primary way they manage risk is by diversifying across asset classes.
Yet investing in alternatives also presents institutions with distinct challenges. Only about half of the global institutional investors we spoke with said they are able to measure effectively the risks posed by alternative assets.
This critical finding underscores the value that can be added by asset managers and financial intermediaries who can provide their clients with support and ongoing education. With 48 per cent of investors saying they would invest more in alternatives if they could better manage and measure the risks, this presents a significant educational opportunity for the asset-management industry.
48% would invest more in alternatives if they could better manage and measure the risks"
Taking the pulse of today's institutional investors
These insights are from our RiskMonitor 2017 study of more than 750 institutional investors globally. In the first two reports about this study, we explored the impact of geopolitics on risk-management approaches, and noted how a small sub-group of investors – who we called "Risk Leaders" – are getting ahead of the game.
In our third report this year, we explore how increasing numbers of investors are using alternative assets to help manage risk and take action in the face of market uncertainty. Our goal is to highlight the experiences of those who invest in alternatives – including which strategies they use to seek specific outcomes – to build broader understanding of this asset class.
Diversification is key, but not the only reason to use alternatives
When we asked our survey participants about specific risk-management strategies, nearly one-third (31 per cent) said diversification is the primary reason they invest in alternative assets. This is the highest consideration by some margin when compared to other drivers, including:
Low correlations (19 per cent)
Potentially higher returns than conventional debt or equity investments (17 per cent)
Reducing overall portfolio volatility (11 per cent)
The biggest proponents of alternative assets as diversifiers are endowments and foundations (38 per cent), sovereign wealth funds (35 per cent) and insurance investors (35 per cent).
The use of alternatives as diversifiers demonstrate that investors sense the critical role these investments can play in managing risk in today's environment. Diversification across asset classes (68 per cent) and geographies (66 per cent) are the most prevalent risk-management strategies used by institutional investors worldwide.
Yet diversification isn't the only use for alternatives – an asset class that includes real estate equity, private corporate equity and debt, infrastructure equity and debt, relative value/arbitrage, macro strategies and more. Alternatives can also help generate absolute returns and have the potential to improve total portfolio outcomes through arbitrage and hedging strategies.
Investors need more insight into alternatives
Penetration levels of alternative investments are high – 70 per cent of investors surveyed say they already invest in alternatives – and survey respondents told us they would consider investing even more if they had a greater understanding of this asset class.
70% say they already invest in alternatives"
We asked investors about the obstacles they face when implementing risk-management strategies. For more than a third of our respondents (38 per cent), the difficulty of measuring the risk of alternative assets is an obstacle to implementing their chosen risk-management strategies. Around a quarter (26 per cent) cited the challenges in managing the risks.
Increased confidence among investors in alternatives
At the same time, investors were clear about the benefits they think alternatives provide – including, quite possibly, a stronger risk-management approach. We found that institutions that invest in alternatives believe they are better equipped to deal with investment risks. Nearly two-thirds (64 per cent) say their organization is well prepared to deal with investment risks, compared to 51 per cent of investors with no alternatives allocation. This could indicate that investment in alternatives correlates with a greater confidence in risk management overall.
64% of investors in alternatives say their organization is well prepared to deal with investment risks"
Investors in Alternatives Feel Better Prepared to Handle Investment Risk
Prepared
Moderately prepared
Not at all prepared
Source: AllianzGI RiskMonitor 2017.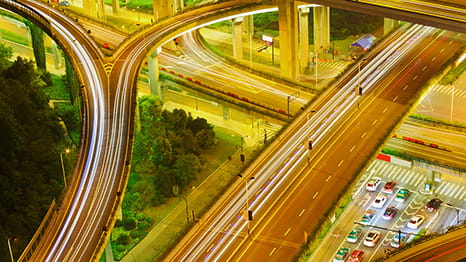 RiskMonitor 2017 – Alternatives
The AllianzGI RiskMonitor study assesses the impact of the current market environment on the sentiment, attitudes and behaviour of institutional investors. In the third and last of our 2017 reports, we analyze how institutional investors are using alternatives to assert control over their portfolios – and why they would consider increasing their allocations if they were better able to measure and manage the risks.
› Find out how institutions are using alternatives to manage risks
Respondents to our RiskMonitor 2017 survey were drawn from a variety of "asset owning" institutions: pension funds, foundations, endowments, sovereign wealth funds, family offices, banks and insurance companies. The research was carried out via an extensive global survey during April and May 2017. The 755 institutional respondents were split evenly by region: 250 from Europe, 250 from North America and 255 from Asia Pacific. Our Risk Leaders comprise around one-fifth of global respondents. We define them as those who responded "Agree" or "Strongly Agree" to three questions: "Risk management is an integral part of our investment process and actively addressed on a systematic, ongoing basis", "My organization has a strong risk management culture", and "I am confident that our portfolio has appropriate downside protection for the next tail event."
Investing involves risk. The value of an investment and the income from it will fluctuate and investors may not get back the principal invested. Past performance is not indicative of future performance. This is a marketing communication. It is for informational purposes only. This document does not constitute investment advice or a recommendation to buy, sell or hold any security and shall not be deemed an offer to sell or a solicitation of an offer to buy any security.
The views and opinions expressed herein, which are subject to change without notice, are those of the issuer or its affiliated companies at the time of publication. Certain data used are derived from various sources believed to be reliable, but the accuracy or completeness of the data is not guaranteed and no liability is assumed for any direct or consequential losses arising from their use. The duplication, publication, extraction or transmission of the contents, irrespective of the form, is not permitted.
This material has not been reviewed by any regulatory authorities. In mainland China, it is used only as supporting material to the offshore investment products offered by commercial banks under the Qualified Domestic Institutional Investors scheme pursuant to applicable rules and regulations.
This document is being distributed by the following Allianz Global Investors companies: Allianz Global Investors U.S. LLC, an investment adviser registered with the U.S. Securities and Exchange Commission; Allianz Global Investors GmbH, an investment company in Germany, authorized by the German Bundesanstalt für Finanzdienstleistungsaufsicht (BaFin); Allianz Global Investors Asia Pacific Ltd., licensed by the Hong Kong Securities and Futures Commission; Allianz Global Investors Singapore Ltd., regulated by the Monetary Authority of Singapore [Company Registration No. 199907169Z]; Allianz Global Investors Japan Co., Ltd., registered in Japan as a Financial Instruments Business Operator [Registered No. The Director of Kanto Local Finance Bureau (Financial Instruments Business Operator), No. 424, Member of Japan Investment Advisers Association];and Allianz Global Investors Taiwan Ltd., licensed by Financial Supervisory Commission in Taiwan.