Summary
All US recessions since 1970 have been predicated by a yield-curve inversion – but despite slowing growth, we don't expect a recession in the next 12 months. Plus, years of ultra-low rates could make this inversion less significant than others. Investors can still find opportunities to earn income and potential return.
Key takeaways


Although inverted yield curves have been fairly reliable predictors of US recessions, since 1980, the average lead time from inversion to recession has been lengthy (13 months)
Equity markets can do quite well in the post-yield-curve-inversion, pre-recession period: the S&P 500 Index returned 10% on average after four of the last five inversions
For nearly a decade, yields have been ultra-low and the yield curve has been relatively flat; this may make inversion less meaningful this time around
The "hunt for income" is becoming critical; risk assets may offer attractive income and return potential, and help investors guard against inflation
What's the relationship between inverted yield curves and recessions?
The US yield curve recently "inverted" – the 3-month US Treasury yield pushed past the 10-year Treasury yield by 7.5 basis points on 27 March – leading many investors to wonder what's next for the US economy. An inverted yield curve historically has been a fairly reliable leading indicator of a US recession.


The 3-month/10-year curve inversion has historically preceded a US recession

Source: Bloomberg. Data as at March 2019.


When do recessions start after the curve inverts?
On average, since 1980, the average lead time from inversion to recession has been 13 months, with an overall range of 7 to 21 months. Clearly, recessions certainly do not occur immediately after inversions; in fact, the longest post-inversion, pre-recession time period lasted seven quarters. As the accompanying chart shows, since 1980, yield-curve inversions persisted for 7.5 months on average, and the magnitude of inversion was -164 basis points on average.

Of course, it is important to note that the latest yield-curve inversion has lasted only a few days, at the time of writing – averaging -4.0 basis points over four days as at 27 March 2019.


How have stocks performed during inversions?
Equity markets have generally done quite well during the period between inversion and recession. In four of the last five inversions, the S&P 500 Index returned 10% on average. However, during the 2001 inversion, the S&P dropped 14% as the technology sector began to roll over.


Stocks have generally done well after inversions/before recessions
| | | | | |
| --- | --- | --- | --- | --- |
| Recession start | Time from inversion to start of recession (months) | Duration of inversion (months) | Peak inversion (basis points) | S&P 500 performance, from inversion to start of recession |
| 1 Jan 1980 | 14.2 | 12.3 | -298 | 11.5% |
| 1 Jul 1981 | 8.2 | 7.2 | -373 | 1.5% |
| 1 Jul 1990 | 13.2 | 1.3 | -7 | 11.7% |
| 1 Mar 2001 | 7.2 | 4.0 | -77 | -14.4% |
| 1 Dec 2007 | 21.4 | 12.6 | -66 | 15.7% |
| Average | 12.8 | 7.5 | -164 | 5.2% |
Source: St. Louis FRED, FactSet. Data as at March 2019. Recession start/end dates are according to National Bureau of Economic Research.


What does a lower long rate imply?
Generally, while short-term rates are more anchored to the federal funds rate and policy changes, longer-term rates are more determined by the market outlook for inflation, as well as the health of the economy over time. As a result, a falling 10-year Treasury yield can often be a signal that markets anticipate longer-term weakness in the economy, and that they do not foresee inflation as a lingering threat.

Inverted yield curves have also generally been negative for the financial sector – particularly for banks that earn a key income stream from the spread by borrowing short and lending long. Smaller banks tend to be disproportionately hurt in a flattening or inverted yield-curve environment, since they generally don't have the diversified sources of income that larger banks do.


What could be different this time?
Globally, yields are falling. The amount of US dollar-denominated negative-yielding debt now exceeds USD 10 trillion as global growth slows, central banks revert to easing mode and markets see few signs of inflation. This may help keep US 10-year yields lower, with the global interest-rate environment contributing to distortions in the US yield curve.


Negative-yielding debt is on the rise
Source: Bloomberg. Data as at March 2019.


In addition, given that yields in the US have been held to ultra-low levels for nearly nine years, a yield-curve inversion may not be as meaningful this time around. Former Federal Reserve Chair Janet Yellen said as much at a recent investor conference, noting that "in contrast to times past, there's a tendency now for the yield curve to be very flat." She added that this tendency makes it easier for the curve to invert.


Is a US recession coming?
A majority of economists expect US growth to slow this year; US real GDP growth has already been falling, moving from 2.9% in 2018 to 2.4% in 2019, according to Bloomberg consensus forecasts. However, there are few calls for a US recession over the next 12 months.

Indeed, the Federal Reserve – which is one of the more notable forecasting institutions – seems to have the most conservative estimate for 2019 growth, at 2.1%. This still remains above potential output (the estimated maximum sustainable output). According to Bloomberg, most estimates show US economic growth moving downwards next year, towards potential growth of 1.9% in 2020. It is at this level where vulnerabilities may start to rise, particularly if the economy experiences a shock – whether from within US borders or from abroad.

Notably, the inverted yield curve could also have an impact on US consumer confidence – and on investment management firms, particularly those driven by algorithmic models, that trade recession warning signals such as these. As these signals emerge, uncertainty and bouts of panic could increase in the economy and markets, which could ultimately create a self-fulfilling prophecy that sends the economy into a downturn. So far, however, the reaction in risk assets and the broader economy has been relatively tempered.

In her recent comments, Ms Yellen seemed to send a calming message, stating that "yes, growth is slowing, but I don't see it slowing to a level that will cause a recession. In fact, it might signal that the Fed would at some point need to cut rates."


What are the potential implications for markets?
Here are three themes for investors to keep in mind.
The "hunt for income" is becoming critical. Lower long-term yields and generally low inflation globally mean that the biggest risk may be to avoid taking risk. Investors should consider maintaining exposure to risk assets as they aim to meet income and return targets, and as they seek to guard against wealth erosion over time. To enhance portfolios, look for strategies that offer the potential for outsize income, both domestically and abroad. In the US, particularly for higher-yielding strategies, we continue to favour shorter-duration assets, and we believe active management is becoming increasingly critical at this point in the economic cycle.
Equities can continue to perform well. In a flattening or inverted yield-curve environment, "growth"-style equities may be valued at a premium as growth becomes harder to find. Look for winners from disruption in areas that have long-term secular stories – including cloud computing, mobile payments and cyber-security.
Global diversification is critical. Consider taking a "barbell" approach to investing in global markets. On one end, the US could be a source of stability in developed markets; on the other end, China and select emerging markets can provide growth potential. If China's economic stimulus continues making an impact, if the US and China continue moving towards a trade deal and if the US dollar stabilizes, this approach could be particularly attractive. In addition, European dividend yields may become increasingly appealing over time, with the Euro Stoxx 50 index yielding 3.6% and the FTSE 100 index nearly 5.0%.


799209
Active is: Navigating geopolitics
What's next for India's "improbable" democracy?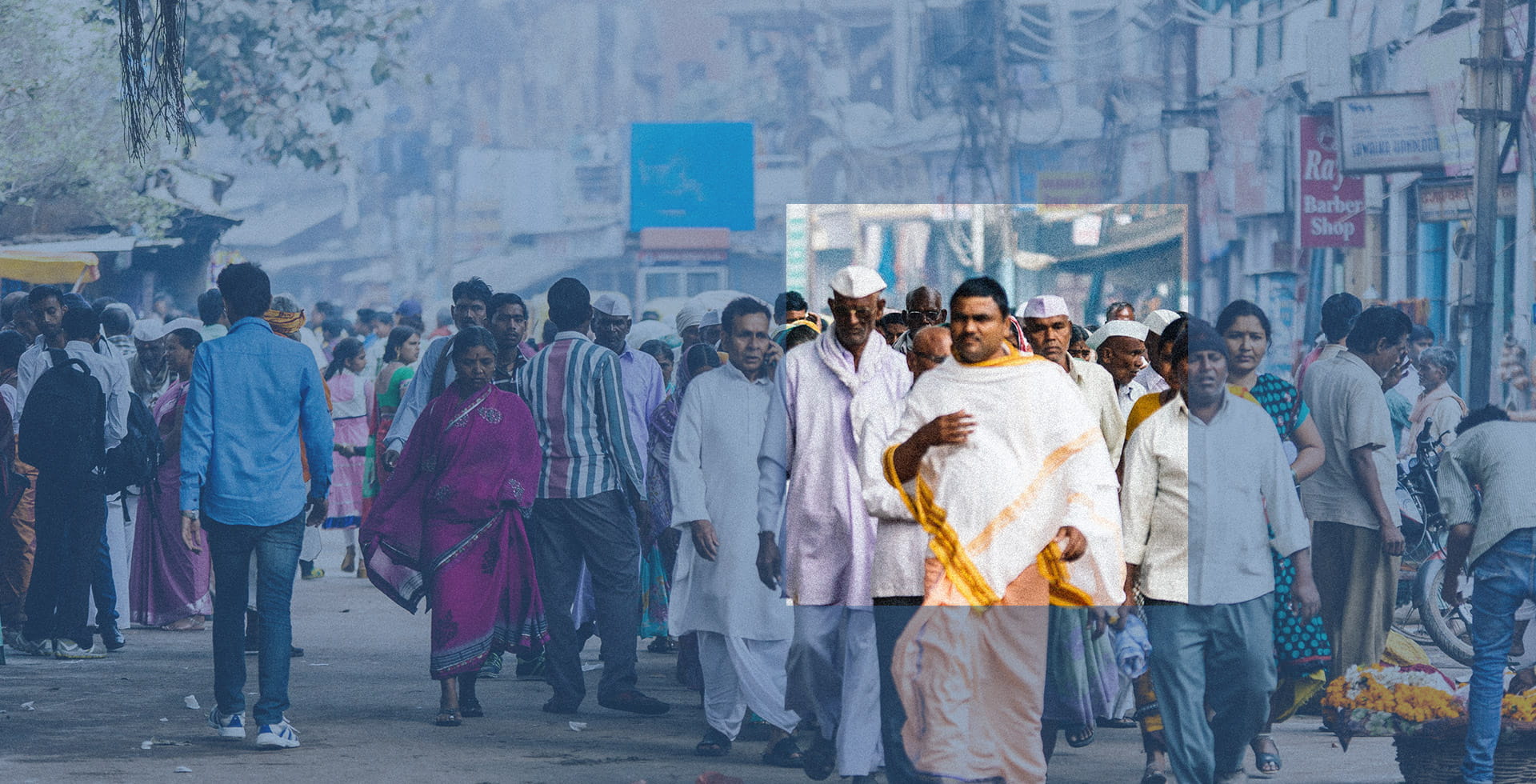 Summary
The world's second-most populous country has launched the world's biggest exercise in democracy – and reform is on the agenda. Regardless of the short-term noise from these elections, India's economy looks strong, particularly if the country can take advantage of opportunities arising from US-China trade tensions.
Key takeaways


As India holds its month-long general elections, most political parties are talking about "development" and "reform"; this is good news for investors
India's incumbent prime minister has been a partially successful reformer – the goods and services tax is his government's biggest achievement – but he will need to deliver more if he wins again
We are optimistic about India's long-term economic growth, though infrastructure and employment need attention
Long-term investors should consider Indian companies with good governance records, using an active, all-cap approach to access the potential structural opportunity that India represents
Investing involves risk. The value of an investment and the income from it will fluctuate and investors may not get back the principal invested. Investing in the water-related resource sector may be significantly affected by events relating to international political and economic developments, water conservation, the success of exploration projects, commodity prices and tax and other government regulations. Past performance is not indicative of future performance. This is a marketing communication. It is for informational purposes only. This document does not constitute investment advice or a recommendation to buy, sell or hold any security and shall not be deemed an offer to sell or a solicitation of an offer to buy any security.

The views and opinions expressed herein, which are subject to change without notice, are those of the issuer or its affiliated companies at the time of publication. Certain data used are derived from various sources believed to be reliable, but the accuracy or completeness of the data is not guaranteed and no liability is assumed for any direct or consequential losses arising from their use. The duplication, publication, extraction or transmission of the contents, irrespective of the form, is not permitted.

This material has not been reviewed by any regulatory authorities. In mainland China, it is used only as supporting material to the offshore investment products offered by commercial banks under the Qualified Domestic Institutional Investors scheme pursuant to applicable rules and regulations. This document does not constitute a public offer by virtue of Act Number 26.831 of the Argentine Republic and General Resolution No. 622/2013 of the NSC. This communication's sole purpose is to inform and does not under any circumstance constitute promotion or publicity of Allianz Global Investors products and/or services in Colombia or to Colombian residents pursuant to part 4 of Decree 2555 of 2010. This communication does not in any way aim to directly or indirectly initiate the purchase of a product or the provision of a service offered by Allianz Global Investors. Via reception of his document, each resident in Colombia acknowledges and accepts to have contacted Allianz Global Investors via their own initiative and that the communication under no circumstances does not arise from any promotional or marketing activities carried out by Allianz Global Investors. Colombian residents accept that accessing any type of social network page of Allianz Global Investors is done under their own responsibility and initiative and are aware that they may access specific information on the products and services of Allianz Global Investors. This communication is strictly private and confidential and may not be reproduced. This communication does not constitute a public offer of securities in Colombia pursuant to the public offer regulation set forth in Decree 2555 of 2010. This communication and the information provided herein should not be considered a solicitation or an offer by Allianz Global Investors or its affiliates to provide any financial products in Brazil, Panama, Peru, and Uruguay. In Australia, this material is presented by Allianz Global Investors Asia Pacific Limited ("AllianzGI AP") and is intended for the use of investment consultants and other institutional/professional investors only, and is not directed to the public or individual retail investors. AllianzGI AP is not licensed to provide financial services to retail clients in Australia. AllianzGI AP (Australian Registered Body Number 160 464 200) is exempt from the requirement to hold an Australian Foreign Financial Service License under the Corporations Act 2001 (Cth) pursuant to ASIC Class Order (CO 03/1103) with respect to the provision of financial services to wholesale clients only. AllianzGI AP is licensed and regulated by Hong Kong Securities and Futures Commission under Hong Kong laws, which differ from Australian laws.

This document is being distributed by the following Allianz Global Investors companies: Allianz Global Investors U.S. LLC, an investment adviser registered with the U.S. Securities and Exchange Commission; Allianz Global Investors Distributors LLC, distributor registered with FINRA, is affiliated with Allianz Global Investors U.S. LLC; Allianz Global Investors GmbH, an investment company in Germany, authorized by the German Bundesanstalt für Finanzdienstleistungsaufsicht (BaFin); Allianz Global Investors (Schweiz) AG; Allianz Global Investors Asia Pacific Ltd., licensed by the Hong Kong Securities and Futures Commission; Allianz Global Investors Singapore Ltd., regulated by the Monetary Authority of Singapore [Company Registration No. 199907169Z]; Allianz Global Investors Japan Co., Ltd., registered in Japan as a Financial Instruments Business Operator [Registered No. The Director of Kanto Local Finance Bureau (Financial Instruments Business Operator), No. 424, Member of Japan Investment Advisers Association and Investment Trust Association, Japan]; and Allianz Global Investors Taiwan Ltd., licensed by Financial Supervisory Commission in Taiwan.