Active is: Unlocking the potential of ESG
"We don't need new rules for Green Investing"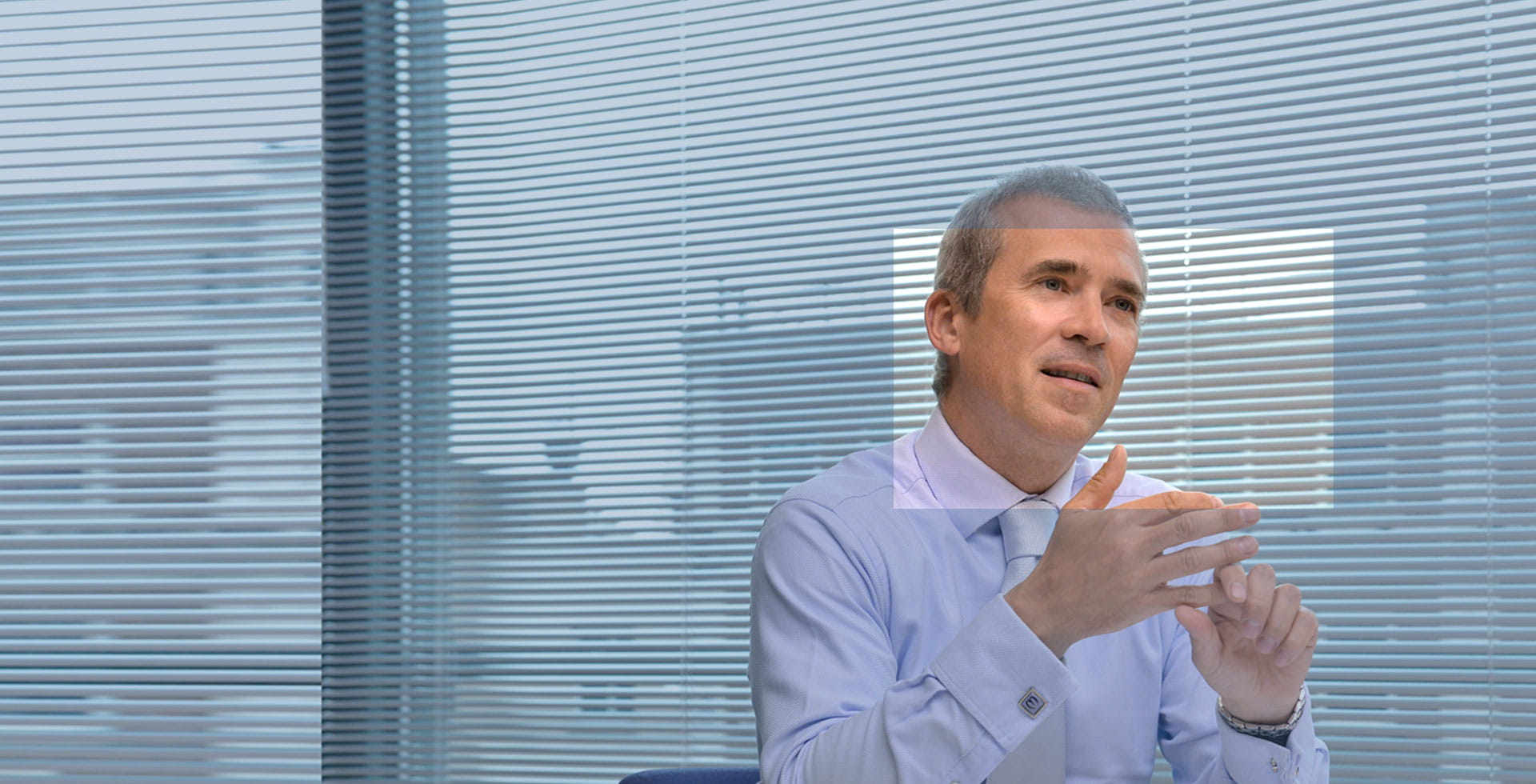 Summary
In an interview with the German newspaper Börsen-Zeitung, Andreas Utermann makes the case that an EU action plan has to establish a framework for attractive investment projects, while acknowledging that Green Bond and Social Bond Principles are internationally accepted norms.
Interview with Andreas Utermann
Question (Q): Mr. Utermann, what do you consider to be the greatest accomplishments of ICMA's Green Bond Principles (GBP) and Social Bond Principles (SBP)?
Answer (A): These are tried and tested concepts and guidelines from the non-public sector that have been adopted as the international standard – that's a great accomplishment. Politicians can be all too ready to believe that such things are impossible. As a result, they always claim that we need a fixed set of rules and guidelines - i.e., regulation in the form of laws. Of course, it's true that the private sector does not have a solution for every problem. That's why there is always room for public regulation. But regulation by public officials simply cannot be the only solution.


Q: A sort of private role model?
A: Absolutely. The way ICMA's GBP and SBP developed and ultimately became established in the market is a very good example of how the private sector can create guidelines that work and are accepted by everyone. It's a principles-based approach rather than a regulation-based approach. At the EU-level, in particular, depending on which countries we look at, there are always disputes as to which of these approaches should be applied. Both approaches have their merits, but no single approach can provide a comprehensive solution.


Q: What challenges do you think the market for Green Sustainable and/or Social Bonds will face over the next five years?
A: I see two challenges. The first will be preventing a major scandal involving greenwashing that would completely undermine trust in this market. Issuers and market players have a big responsibility to make sure such a scandal does not occur. Because if it does, that would permanently damage trust in green bonds.


Q: And the second challenge?
A: The second challenge is more practical in nature. There are not enough green investment projects for the very high level of demand we currently see in the market. Overall, this has two consequences. First, this high level of demand for investment projects means that there is a higher probability of greenwashing. If there is a high level of demand and not enough projects to invest in, then some people may be tempted to get creative. That's not a good thing. As a result, we need to worry about the supply side. Second, this high demand may depress expected bond yields to levels that are no longer attractive, in which case yields will no longer provide adequate compensation for the risk assumed.


Q: Will that have long-term effects?
A: Yes, it will. Once such a process is set in motion and yields fall to unattractive levels, investors' reaction will be one of disappointment. That will have a long-term negative impact on the entire green sector, because initially a few investors, then later possibly large swathes of investors, will withdraw from this sector. So, the supply side is a key factor for the medium and long-term success of this segment. This means that the risk of greenwashing must be reduced through an adequately large supply side and at the same time steps must be taken to ensure that yields are not pushed down to totally unattractive levels.


Q: The action plan for green and sustainable finance is being developed at EU level. What do you consider to be the salient aspects of the EU's action plan?
A: In my view, there are two main points. This action plan has to establish a framework or environment for attractive investment projects. We must ensure that there is awareness in the market as to what attractive green investment projects are, and that such projects will then be made available to us. One of the most important points in this is the new unified classification system ("taxonomy") that is being designed to create a shared understanding of what 'sustainable' means and which economic activities can be considered environmentally sustainable, and to what degree. Indeed, in recent years, people have often expressed confusion about what green and sustainable investing is, which is why the taxonomy is important. And naturally, we hope that the taxonomy will provide greater clarity about this market.


Q: And the second point?
A: The second point is that there is already a taxonomy for this market. Market players already have a whole set of definitions for SRI (Socially Responsible Investing), ESG (Environmental, Social and Governance [investing]) and impact investing that is accepted and used by many in the market. It would be good if politicians now came up with a taxonomy that is at a similar academic level and promotes rather than confuses the market. These are big challenges which we hope to be able to overcome.


Q: If the High-Level Expert Group (HLEG) or the Technical Expert Group (TEG) asked you to add two items from your wish list to the action plan, what would these be?
A: My biggest wish relates to an issue that may also concern the TEG. Regarding green and sustainable investing, it is important to ensure that no rules are created about how investors should invest their money and how investment professionals should do their jobs. I think this is a major risk that needs to be addressed. Added to that is the global aspect. Asset managers based in Europe have a global customer base. Global investors such as pension funds have totally different fiduciary obligations from European ones. Careful attention must be paid to ensuring that European lawmakers do not use the taxonomy in such a way as to excessively restrict the ability of the European asset management industry to do the best job it can for a broad spectrum of investors.


Q: And your second wish?
A: We need to make sure we are not prescribed a normative approach to the investment process that ends up telling us: you have to invest in these types of bench-marks. That already does exist in some European countries, where shareholders try to steer funds or investment managers in a certain direction so that, for example, they have to exclude certain investments. Such an approach has the potential to result in a massive misallocation of capital. That might happen, for example, if you try to push capital into areas that do not have enough supply or simply are unable to fully absorb the capital. The desire to channel funds into certain uses needs to be coordinated with the corresponding market requirements for acceptable returns on these assets.


Q: The EU's action plan will be followed not only in Europe, but also in countries outside of Europe. Can we create a standard that will become the international blueprint?
A: For legal, cultural and political reasons, Asian and U.S. Investors do not have such deeply embedded views of what's green and what isn't. But they are aware that a lot will have to be done about climate and sustainability issues. This also includes implementing numerous sustainability-oriented investment approaches, such as integrated ESG, exclusion approaches, SRI, impact investing, green bonds and the like. All these approaches have merit and are equally suitable for tackling humanity's current problems and objectives relating to the environment, climate and sustainability. We now have an opportunity to influence the global agenda. However, if we take this European taxonomy too far in the direction of a normative process and the issuance of rules in this regard, that will not be necessarily met with unconditional sup-port at the global level.


Q: In terms of reaching international acceptance, which factors that may not yet seem all that significant today could end up being decisive?
A: We are dealing here with four key concepts that many market participants continue to confuse with one another: sustainability, ESG, SRI and impact investing. And if the capital market community, consisting of asset and portfolio managers, pension funds, end investors, analysts and, of course, politicians and regulatory agencies, cannot reach a shared understanding of what each of these concepts means – and that is precisely the situation today – then we won't understand each other and may not achieve our objectives. So those are the four ingredients which need to be clearly defined and understood by everyone involved. It's very simple, but given the scope of those affected, it is nevertheless a major challenge.


Q: Can you give an example?
A: Yes, I know some impact investors who believe that impact investing is the only feasible way to reach climate targets, for example. Often, other approaches are simply rejected. Even within impact investing, there are trends that reflect very different convictions. That complicates matters. The same thing exists in the other approaches. The community also needs to reach a shared understanding of definitions for this taxonomy. Ultimately, we are working toward the same goals, which also will be addressed by all four investment approaches mentioned. That needs to be highlighted again and again. It would be a mistake to force everything into a rigid frame-work.


Q: In your opinion, how likely is it that a case of greenwashing will cause a stir, unsettling the markets and causing permanent damage?
A: I have two thoughts about that. First: I think the risk of that happening is relatively low. Issuers, investors and units that design products for end customers have a lot of responsibility. The fact that the aforementioned institutions are well aware of this is a strong hedge against such cases of greenwashing. But beyond this aspect of moral conduct, the reality is that this segment still has certain grey areas.


Q: What specifically do you have in mind?
A: It's conceivable to me that a pool of investments might also contain some whose CO2 emissions are questionable. But I cannot see this turning into a systemic scandal. There's too much monitoring and even transparency in this market already for that to happen. The likeliest explanation is that the company is in the process of transitioning to lower CO2 emissions. So, it's quite possible that investment managers intend to increase the range of green assets because they want to help steer companies onto the right path, and as a result they may occasionally have an investment that is not wholly green.
Q: And what was the second part of your answer?
A: Sometimes scandals crop up simply because everyone believes there is a scandal. And the truth gets lost in the process – in part because the issue is too complex. Here, every market participant has a huge responsibility to follow the right path. And green and sustainable finance requires working honestly. The bigger risk is that something will be blown out of proportion because having a scandal benefits some stakeholders – even though in reality there is no scandal.


Q: Green and sustainable investments are still largely confined to the institutional world but are on the way to becoming mainstream. The next big step for this market will come when banks and asset managers can start offering ESG products on a broad scale. When do you expect that to happen?
A: Again, let me break my answer down into two parts. In the case of green bonds, we are already there: there are open-ended funds for all investors. We offer such products both in Europe and in the USA. But the volume is still low in this asset class, so I consider it a very good sign that there is talk in Germany about issuing green German government bonds ("green Bunds").

A broader look at the extent to which ESG is integrated across all asset classes clearly indicates where we are heading. The portion of ESG-compliant assets is still small, currently accounting for around a quarter in Germany. However, I am convinced that in say five years, almost our entire portfolio of assets under management will be ESG compliant. The EU taxonomy will help customers to recognize false labeling.


Q: How important are the concepts "green and sustainable" to asset management at your company? How important are green and sustainable bonds in this regard?
A: We have 100 portfolio managers and researchers who focus exclusively on ESG, and the trend is increasing. Since 2000, we have had our own in-house ESG re-search unit that has helped us to play a pioneering role.

Q: Do you carry out your own in-house research, buy outside research or a do combination of the two?
A: Our 100 in-house professionals are central to our research. They take the MSCI Sustainability Rating as the starting point for their work but can adjust the rating up or down based on their own research. For specific SRI research, we rely on several providers, depending on the issue, sometimes in consultation with the customer. But here, too, the manager will make the final decision.


Q: Do you identify your customers' preferences regarding specific ESG issues (i.e., focus on one of the issues) and then translate these into bespoke portfolios? If so, which ones?
A: Currently, we are seeing the strongest growth in impact investing, with a clear focus on renewable energies and topics relating to energy storage. But in this area, the range is limited and it's hard to diversify.


Q: Most ESG investments are in the renewable energy segment. Water management, sustainable business practices and recycling often account for only a small percentage. Is the situation similar at your company and do you expect the weightings to shift in the future?
A: In fact, if we look at green bonds, there is a strong concentration on renewable energy generation and energy efficiency projects. However, over the past several months, companies from outside of the energy sector, such as telecommunication and chemical companies, have increased their visibility in the market.

I think that the EU standards will result in greater diversification, because through targeted investments, any company from any industry can improve its environmental footprint. Consider buildings, which account for 40% of energy consumption and 35% of CO2 emissions in Europe. I can imagine a big company issuing a green bond in order to upgrade its buildings to carbon-neutral status. Our building on Bockenheimer Landstrasse in Frankfurt saved almost 800 tons of CO2 in 2018 com-pared to the year before. There is huge potential.


Q: What is the volume of assets under management (AuM) that you are already managing today in accordance with ESG criteria, and what percentage of total AuM does that represent?
A: In total, EUR 146 billion under management in the categories ESG Integrated, Socially Responsible Investing and Impact Investing. These account for 27% of our total assets1. We believe this figure will continue to grow month by month, as we are gradually shifting additional strategies to the ESG approach.

Q: What do you estimate the percentage of ESG-compliant AuM will be in three to five years?
A: We posed that same question to 500 institutional clients worldwide in the spring. Of these, 37% intend to manage their entire portfolio in accordance with ESG criteria by 2025, while 71% plan to do so by 2030. In Germany, the figures are even higher, at 53% and 83%.2

I'm convinced that by 2025, there will be virtually no asset managers without ESG strategies, and that by that time, many will have more ESG-compliant assets under management than conventional AuM. I will be so bold as to say that I expect the fig-ure to be as high as 70% in Germany.


Q: Are you planning any initiatives in the green and sustainable sector at AllianzGI?
A: Our core initiative is the integration of ESG into all investment processes. External effects have had such a big influence on companies' success and failure that active managers have to consider ESG factors in order to create value for their customers over the long term. That also includes getting actively involved in the companies in order to successfully improve ESG criteria – one of the aspects of our work in which we invest a lot of time. That's my analysis of the big picture for ESG.


Q: Andreas Utermann, do you personally invest your own money according to ESG strategies? If so, does your portfolio include green bonds?
A: I really like to make an impact with my own personal investments, as well as talking passionately about sustainability in my professional life. ESG factors are an absolute must for me. On top of that, I am also an "angel investor" for companies in the very early stages of their development which are active in ecological projects, often on the micro level.


This interview was first published by Börsen-Zeitung and is republished here by permission.


1 AUM data as at 31 March, 2019.
2 Source: Allianz Global Investors 2019 Institutional Investor Survey

All data sourced from Allianz Global Investors, as at 31 March, 2019, unless otherwise noted.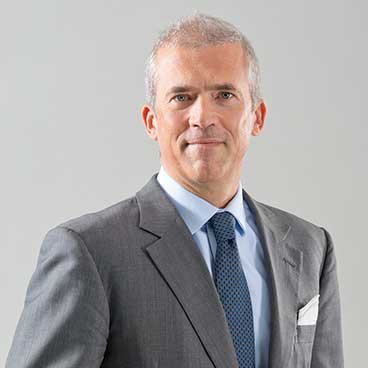 Andreas Utermann
Executive Advisor
Andreas Utermann is an executive advisor to Allianz Global Investors. He was previously CEO and co-Head of the firm.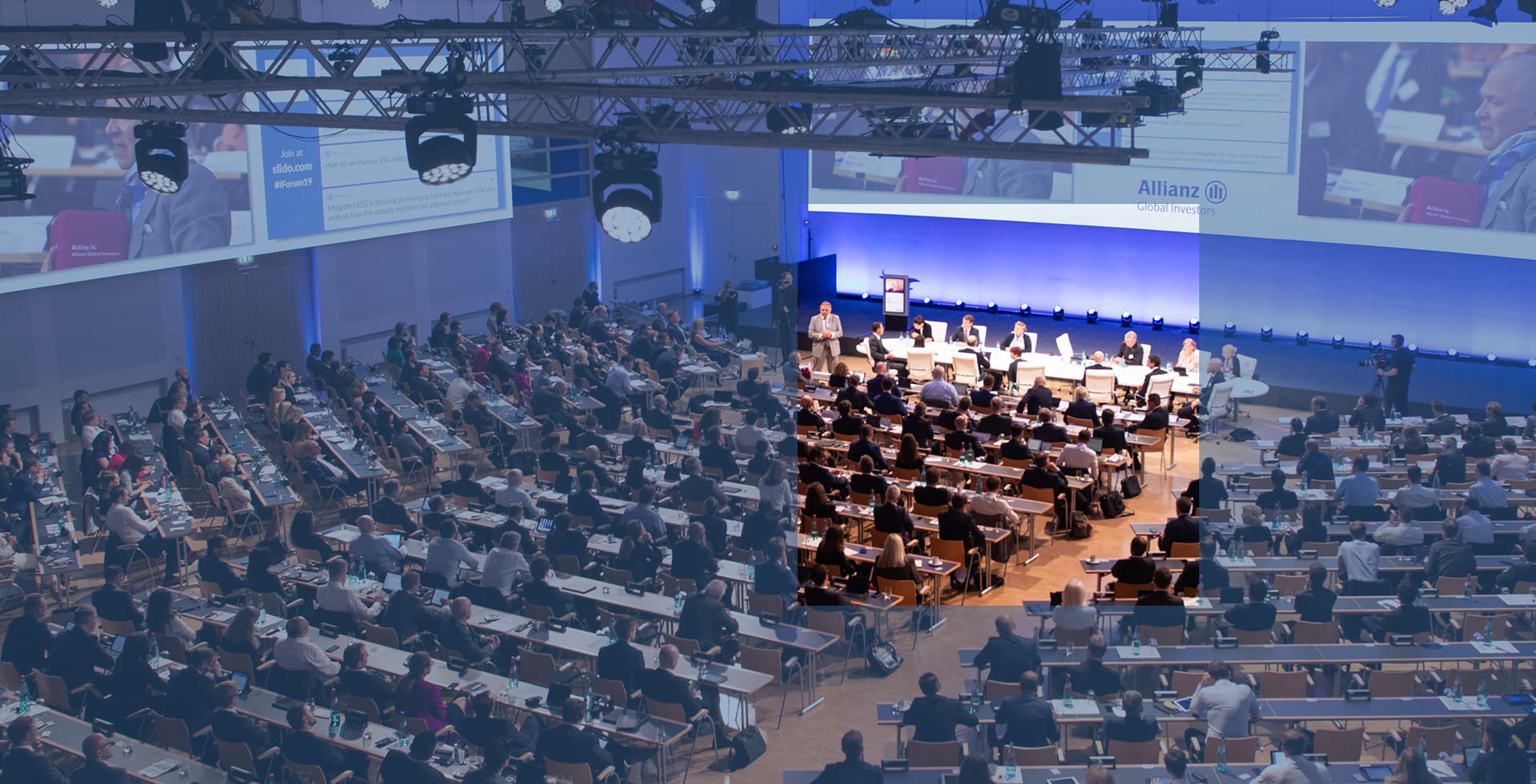 Summary
What does it mean to be a long-term investor? That was one of the main questions underpinning the discussions at our Investment Forum in Frankfurt. Topics included the importance of climate change and the future direction of Europe, as our investors and strategists shaped the convictions that inform our long-term investment strategies for clients.
Key takeaways


Sustainable investing is about more than climate change: it helps to improve corporate governance and make business models more sustainable, as investors increasingly focus on real-world impact
Taking risk remains essential for investors who want to avoid seeing the value of their investment eroded – but it's important to make smart choices based on fundamental research and keep a close eye on valuation metrics
Against a more muted outlook for returns, being diversified and adding alpha to beta is key – especially as beta returns are set to be lower and more volatile
Alternative investments can help improve performance and risk profiles: active managers can guide investors on using alternatives, depending on their specific investment objectives
Be active and countercyclical to seize opportunities, balancing the need to be opportunistic while also looking far enough ahead
Investing involves risk. The value of an investment and the income from it will fluctuate and investors may not get back the principal invested. Past performance is not indicative of future performance. This is a marketing communication. It is for informational purposes only. This document does not constitute investment advice or a recommendation to buy, sell or hold any security and shall not be deemed an offer to sell or a solicitation of an offer to buy any security.

The views and opinions expressed herein, which are subject to change without notice, are those of the issuer or its affiliated companies at the time of publication. Certain data used are derived from various sources believed to be reliable, but the accuracy or completeness of the data is not guaranteed and no liability is assumed for any direct or consequential losses arising from their use. The duplication, publication, extraction or transmission of the contents, irrespective of the form, is not permitted.

This material has not been reviewed by any regulatory authorities. In mainland China, it is used only as supporting material to the offshore investment products offered by commercial banks under the Qualified Domestic Institutional Investors scheme pursuant to applicable rules and regulations. This communication's sole purpose is to inform and does not under any circumstance constitute promotion or publicity of Allianz Global Investors products and/or services in Colombia or to Colombian residents pursuant to part 4 of Decree 2555 of 2010. This communication does not in any way aim to directly or indirectly initiate the purchase of a product or the provision of a service offered by Allianz Global Investors. Via reception of his document, each resident in Colombia acknowledges and accepts to have contacted Allianz Global Investors via their own initiative and that the communication under no circumstances does not arise from any promotional or marketing activities carried out by Allianz Global Investors. Colombian residents accept that accessing any type of social network page of Allianz Global Investors is done under their own responsibility and initiative and are aware that they may access specific information on the products and services of Allianz Global Investors. This communication is strictly private and confidential and may not be reproduced. This communication does not constitute a public offer of securities in Colombia pursuant to the public offer regulation set forth in Decree 2555 of 2010. This communication and the information provided herein should not be considered a solicitation or an offer by Allianz Global Investors or its affiliates to provide any financial products in Brazil, Panama, Peru and Uruguay. In Australia, this material is presented by Allianz Global Investors Asia Pacific Limited ("AllianzGI AP") and is intended for the use of investment consultants and other institutional/professional investors only, and is not directed to the public or individual retail investors. AllianzGI AP is not licensed to provide financial services to retail clients in Australia. AllianzGI AP (Australian Registered Body Number 160 464 200) is exempt from the requirement to hold an Australian Foreign Financial Service License under the Corporations Act 2001 (Cth) pursuant to ASIC Class Order (CO 03/1103) with respect to the provision of financial services to wholesale clients only. AllianzGI AP is licensed and regulated by Hong Kong Securities and Futures Commission under Hong Kong laws, which differ from Australian laws.

This document is being distributed by the following Allianz Global Investors companies: Allianz Global Investors U.S. LLC, an investment adviser registered with the U.S. Securities and Exchange Commission; Allianz Global Investors Distributors LLC, distributor registered with FINRA, is affiliated with Allianz Global Investors U.S. LLC; Allianz Global Investors GmbH, an investment company in Germany, authorised by the German Bundesanstalt für Finanzdienstleistungsaufsicht (BaFin); Allianz Global Investors (Schweiz) AG; Allianz Global Investors Asia Pacific Ltd, licensed by the Hong Kong Securities and Futures Commission; Allianz Global Investors Singapore Ltd, regulated by the Monetary Authority of Singapore [Company Registration No. 199907169Z]; Allianz Global Investors Japan Co, Ltd., registered in Japan as a Financial Instruments Business Operator (Registered No. 424) The Director of Kanto Local Finance Bureau (Financial Instruments Business Operator), No. 424, Member of Japan Investment Advisers Association and Investment Trust Association, Japan]; and Allianz Global Investors Taiwan Ltd, licensed by Financial Supervisory Commission in Taiwan.