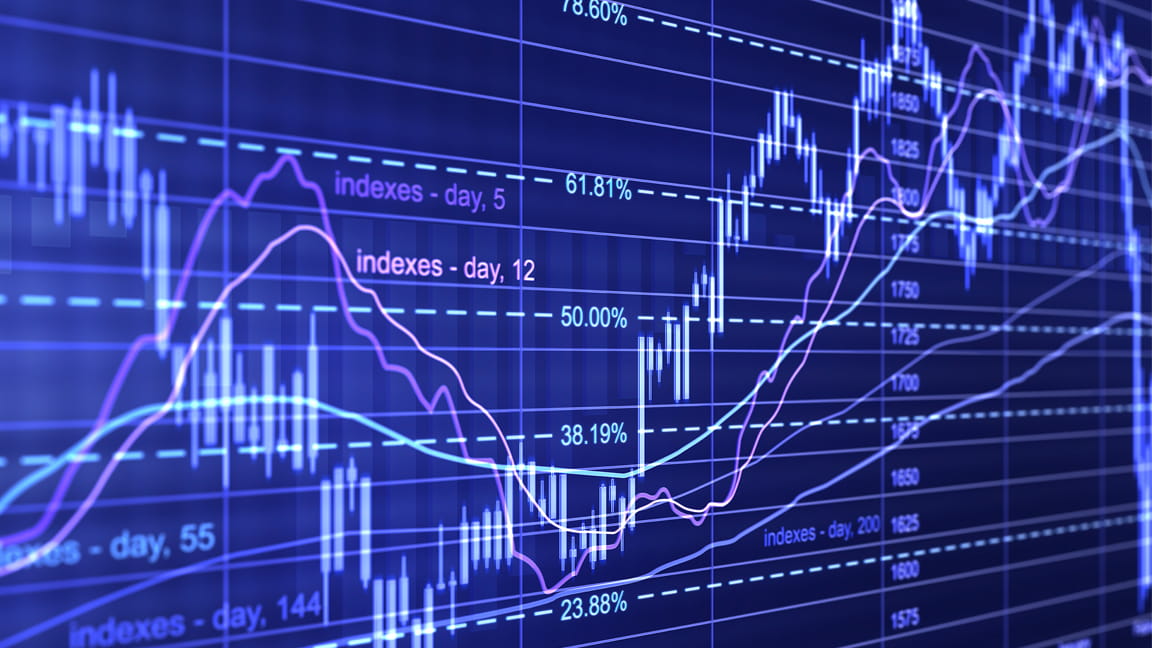 Summary
In high-priced markets, there are good reasons to look for innovative companies that thrive off disruption. Many are highly valued with good cash flows precisely because they have products and services that consumers consider essential, which could bode well in a downturn.
Key takeaways
Some of the largest gains in an investment cycle are left to the end; exiting too early can mean a sizable loss of opportunity

Today's most innovative companies have good cash flows and can drive their own profitability expansion

Big cloud computing firms help clients cut costs and boost productivity without massive investment – just what clients need as economic tailwinds subside

Investing in companies with differentiated services and measurable returns could add valuable diversification
It is hard to ignore the fact that the US equity market is trading near record highs, with the S&P 500 Index more than tripling in value since its 2009 lows and price-to-earnings multiples near all-time peaks.
While some investors are still enjoying this run-up, others worry they might hold on too long. There is of course no way to identify the best time to buy or sell, but it is important to point out that some of the largest gains in an investment cycle are left to the end. Exiting too early can mean a sizable loss of opportunity.
In addition to maintaining one's positions, there is another approach for investors to consider late in an economic cycle such as this one: Investing in companies that thrive off disruption and create significant value for their customers. Many of these firms are highly valued precisely because they have vital products and services that consumers consider essential, which could bode well in a downturn.
Innovation drives value
Consider for a moment the productivity-enhancing high-tech innovations that powered the growth of social media, cloud computing and ecommerce. These disruptive technologies triggered an interesting inflection point that is very different from the one seen during the tech bubble, which was fueled by red ink. Today's most innovative companies have growing levels of free cash flows and the ability to drive their own profitability expansion, which makes them that much more valuable to customers and shareholders alike.
For example, the largest social media advertiser in the world continues to add value for its customers by improving the visibility of returns for every ad dollar spent. As advertising budgets become tighter in a downturn, their clients are more likely to invest their last ad dollars in a channel that can target engaged consumers and generate sales.
Also consider the largest providers of cloud computing, who offer the opportunity to reduce costs and increase productivity without requiring their customers to invest big capital budgets behind massive data centers and enterprise integrations. This flexibility is exactly what their customers need as economic tailwinds subside, when they look to optimize costs.
Finally, the largest ecommerce company in the world continues to invest in new services to improve the value of their annual membership: music, media, free delivery, books and digital storage. So when they raised subscription prices by 25 per cent in a single year, after many years of adding content to their service, there was very little pushback from their customers even as the company enjoyed a significant boost to revenues.
The importance of active stock selection
Clearly, there are many options for managing portfolios in the later stages of an economic cycle. Shifting portfolios to more defensive sectors or cash is one traditional option, as is investing across a broad basket of securities to improve diversification.
However, given that a rapidly falling market has the ability to drag down entire asset classes, an active, focused approach may be beneficial during the late stages of a bull market. While no investment strategy can guarantee a profit or protect against a loss, investing in companies that offer differentiated consumer services and measurable returns could add the diversification investors need as the debate over market tops intensifies.
Investing involves risk. The value of an investment and the income from it will fluctuate and investors may not get back the principal invested. Past performance is not indicative of future performance. Investments in commodities may be affected by overall market movements, changes in interest rates, and other factors such as weather, disease, embargoes and international economic and political developments. Investments in smaller companies may be more volatile and less liquid than investments in larger companies. Investments in emerging markets may be more volatile than investments in more developed markets. Dividends are not guaranteed. Bonds are subject to interest rate risk and the credit risk of the issuer. This is a marketing communication. It is for informational purposes only. This document does not constitute investment advice or a recommendation to buy, sell or hold any security and shall not be deemed an offer to sell or a solicitation of an offer to buy any security.
The views and opinions expressed herein, which are subject to change without notice, are those of the issuer or its affiliated companies at the time of publication. Certain data used are derived from various sources believed to be reliable, but the accuracy or completeness of the data is not guaranteed and no liability is assumed for any direct or consequential losses arising from their use. The duplication, publication, extraction or transmission of the contents, irrespective of the form, is not permitted.
This material has not been reviewed by any regulatory authorities. In mainland China, it is used only as supporting material to the offshore investment products offered by commercial banks under the Qualified Domestic Institutional Investors scheme pursuant to applicable rules and regulations.
This document is being distributed by the following Allianz Global Investors companies: Allianz Global Investors U.S. LLC, an investment adviser registered with the U.S. Securities and Exchange Commission; Allianz Global Investors GmbH, an investment company in Germany, authorized by the German Bundesanstalt für Finanzdienstleistungsaufsicht (BaFin); Allianz Global Investors Asia Pacific Ltd., licensed by the Hong Kong Securities and Futures Commission; Allianz Global Investors Singapore Ltd., regulated by the Monetary Authority of Singapore [Company Registration No. 199907169Z]; Allianz Global Investors Japan Co., Ltd., registered in Japan as a Financial Instruments Business Operator [Registered No. The Director of Kanto Local Finance Bureau (Financial Instruments Business Operator), No. 424, Member of Japan Investment Advisers Association]; Allianz Global Investors Korea Ltd., licensed by the Korea Financial Services Commission; and Allianz Global Investors Taiwan Ltd., licensed by Financial Supervisory Commission in Taiwan.
158044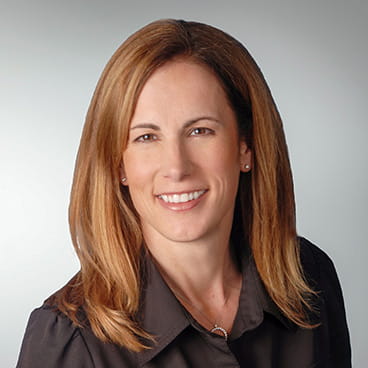 Managing Director, Senior Portfolio Manager
Ms. Hiatt, CFA, is a senior portfolio manager, a managing director and CIO Focused Growth Equities with Allianz Global Investors, which she joined in 1998. She manages all focused-growth strategies. Prior to joining the team, Ms. Hiatt served as a senior research analyst, sector head of the US Consumer team and US Director of Research. She has 22 years of investment-industry experience. Ms. Hiatt was previously a vice president and analyst at Bioscience Securities, a boutique investment bank. She has a B.S. in finance, cum laude, from Santa Clara University.
157390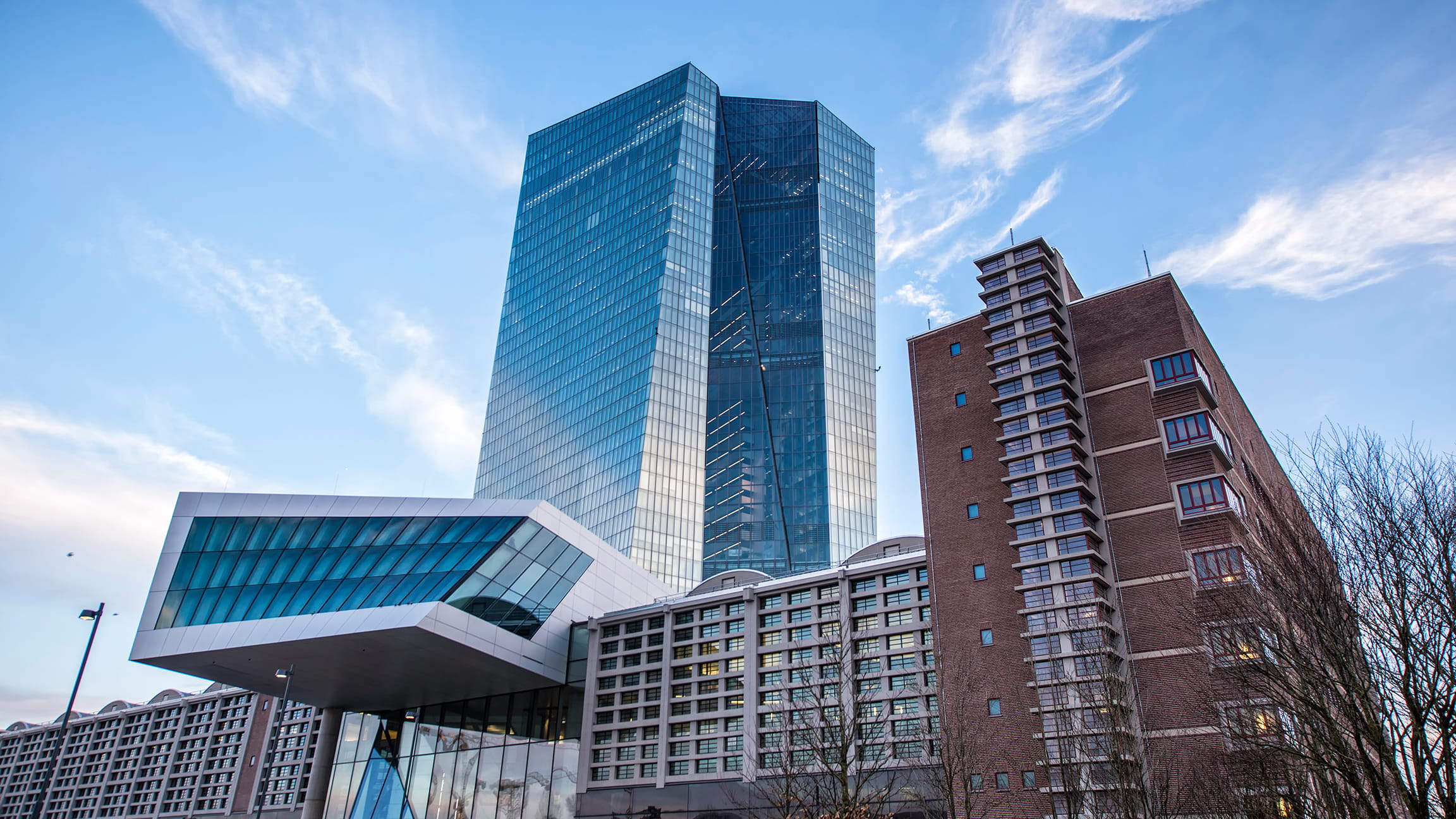 Summary
When the European Central Bank finally shifts course, it will taper first, then raise rates – but that shouldn't happen at the bank's next meeting. Instead, President Draghi will likely highlight a solid euro-zone recovery while citing low core inflation as a reason not to make any major changes.