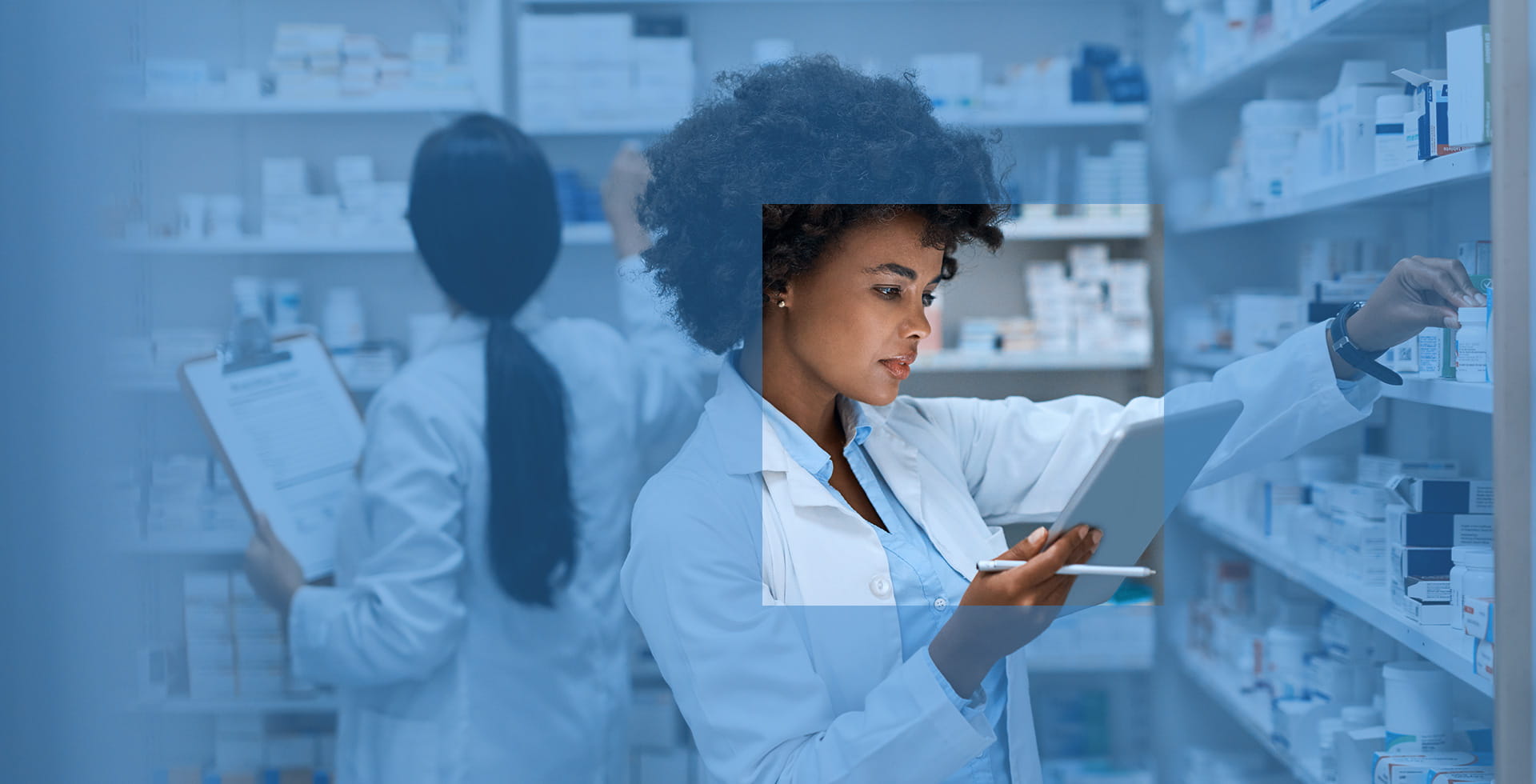 Summary
America's health-care system appears unaffordable and unsustainable. Political pressure is mounting, and recent mergers show that the industry itself knows the status quo can't last. But until real change happens, perhaps through reformed payment models, the US economy will likely pay the price.
Key takeaways


US health-care costs are spinning out of control; doctors, hospitals and drug companies will all need to change how they do business
Political pressure to fix the health-care system is rising; American voters want better access, lower costs and better results
If the health-care sector doesn't embrace reform through increased transparency and payment models based on delivering value, not charging fees, price controls may be inevitable – particularly in the pharmaceutical industry
With the 2020 US presidential election season effectively underway, one topic getting attention from nearly every candidate is the troubled US health-care system. We believe growing political scrutiny could hurt global health-care stocks that rely on the profitable US market, making this traditionally defensive sector less immune to the business cycle. The pharmaceutical industry in particular seems destined to feel the negative effects of mounting political pressure. Here are our views on the key issues at stake.


Rising overall health-care costs
The US health-care system is the world's largest and most profitable – yet it is also the most expensive and arguably the least effective in terms of life expectancy, cancer mortality and other key metrics. According to the OECD, the United States has around 325 million citizens and spends about USD 3.1 trillion per year on health care. In comparison, the rest of the OECD has approximately three times as many people – 938 million – but spends about USD 3.7 trillion on health care. This amounts to approximately 17.1% of GDP in the US – double the amount (8.5%) in the rest of the OECD.

The US spends twice as much on health care as other OECD countries
Health care as % of GDP
Source: OECD (Organisation for Economic Co-operation and Development). Data as at 2017.

There are many culprits for high and rising US health-care costs. Prescription drugs can be prohibitively expensive, particularly for the uninsured. Many private hospitals seek to boost their bottom lines by encouraging doctors to do as many tests and procedures as possible. And most doctors begin their practices with heavy student-debt burdens only to be faced with steadily rising malpractice insurance premiums – both of which can lead to higher fees for patients.


Under-regulated pharmaceutical pricing
With health-care costs soaring on many fronts, it seems inevitable that some sort of price controls will have to be enacted – particularly in the pharmaceutical industry.
The pharma industry uses high prices to justify extensive research and development, but successful new drugs are hard to come by. Moreover, many copycat drugs cost the same as the originals even though they don't require the same R&D.
Despite the fact that drug-manufacturing costs fall as efficiency improves, many manufacturers increase their prices over time – frequently for no other reason than because their competitors do.
Drug prices overall keep rising even though expiring patents for large, brand-name drugs can help generic equivalents cost up to 90% less, according to the IMS Institute.
The governmental agency that provides prescription-drug coverage for the elderly and disabled (via Medicare) and low-income citizens (via Medicaid) is forbidden by law from negotiating with the pharmaceutical industry for better drug prices in most instances.
Pharmacy benefit managers (PBMs) – third-party firms that administer prescription drug programmes for private and public health plans – can seek large discounts from drug companies, yet concerns are rising that PBMs don't pass these savings to consumers.
There are solutions being proposed to control drug prices and allow more competition in the pharmaceutical industry – but they would likely reduce profit margins.
Impose new pricing structures that would allow new drugs only to fall in price, cap existing drug prices and require use of generic drugs.
Encourage the Food and Drug Administration to approve drugs that boost competition and lower prices, and fix guidelines for drug research and promotion to curb excessive costs and usage.
Encourage payment reform – perhaps as part of a larger move away from "fee-for-service" towards "pay-for-performance" models (also known as "value-based payment"). This could discourage wasteful spending by hospitals that perform unnecessary services.
Encourage digital "e-tailers" with more flexible pharmacy services to disrupt established players in the prescription-drug pipeline.


Political battles and compromises
Public-opinion polls indicate that proposals for cheaper, better health care are popular among voters. Many Democratic presidential candidates want to expand the 2010 Affordable Care Act, known as Obamacare, which aims to make health insurance more ubiquitous and affordable but has its flaws. Some are proposing universal "Medicare for all" coverage, which could shift USD 3 trillion per year in health-care spending from the private sector to the government, but it is facing stiff political resistance. For their part, most Republicans and President Donald Trump want to scrap Obamacare completely, not expand coverage. In its place, some are hoping to implement Medicare price reductions and efficiency enhancements, but there is no consensus on who will pay for those proposals.

Although the current political environment makes it difficult to enact large-scale change, there are some areas of agreement between President Donald Trump and Congressional lawmakers from both parties – though these are arguably window-dressing that won't fix the real problems:
There is bipartisan support to curb surprise medical bills, which can even hit insured patients when their hospital visits are unexpectedly billed as out-of-network expenses.
Regulators have proposed that consumers must be given the discounts that PBMs receive from drug makers.
Democrats and some Republicans want to guarantee insurance coverage for people with pre-existing medical conditions – a popular component of Obamacare.


Investment implications
With the US health-care sector ensuring that every layer makes a decent profit nearly every step of the way, the only real loser seems to be the patients. Despite being first in costs, the US ranks last among high-income nations in measures of health-care access, efficiency and outcomes, according to the Commonwealth Fund. Yet while there seems to be a growing realisation that something must give, real change would have repercussions for companies and investors.
Comprehensive health-care reform could mean significant additional government spending and a loss of jobs in the insurance and health-provider sectors.
Recent mega-mergers between large US health-care insurers, PBMs and pharmaceutical chains show that the industry realises the status quo is not sustainable. These mergers should result in better outcomes by, for example, emphasising lower-cost clinic visits and pharmaceutical treatments up front instead of expensive hospitalisations down the road.
A shift to a Medicare-for-all model could reduce innovation; the medical-technology sector in particular may be hurt in this scenario.
Mounting political pressure has already caused trouble for US health-care stocks, as the accompanying chart shows.
Unless and until real change is effected, we think the US economy will pay the price as health-care costs reduce other areas of consumer spending.
From our perspective, the biggest issue with the current US health-care system is not just that it is unaffordable, but unsustainable. We think investors should take note of the rising political will to fix these issues, which could spell trouble for a sector that has traditionally been a steady defensive performer. Investors should position themselves accordingly for coming changes by actively seeking out the winners – and aiming to avoid the losers – in the battle to reform health care in America.

Health-care stock performance has suffered
S&P 500 Health Care Sector Index performance (1 year as at April 2019)

Source: Bloomberg. Data as at 29 April 2019.


837125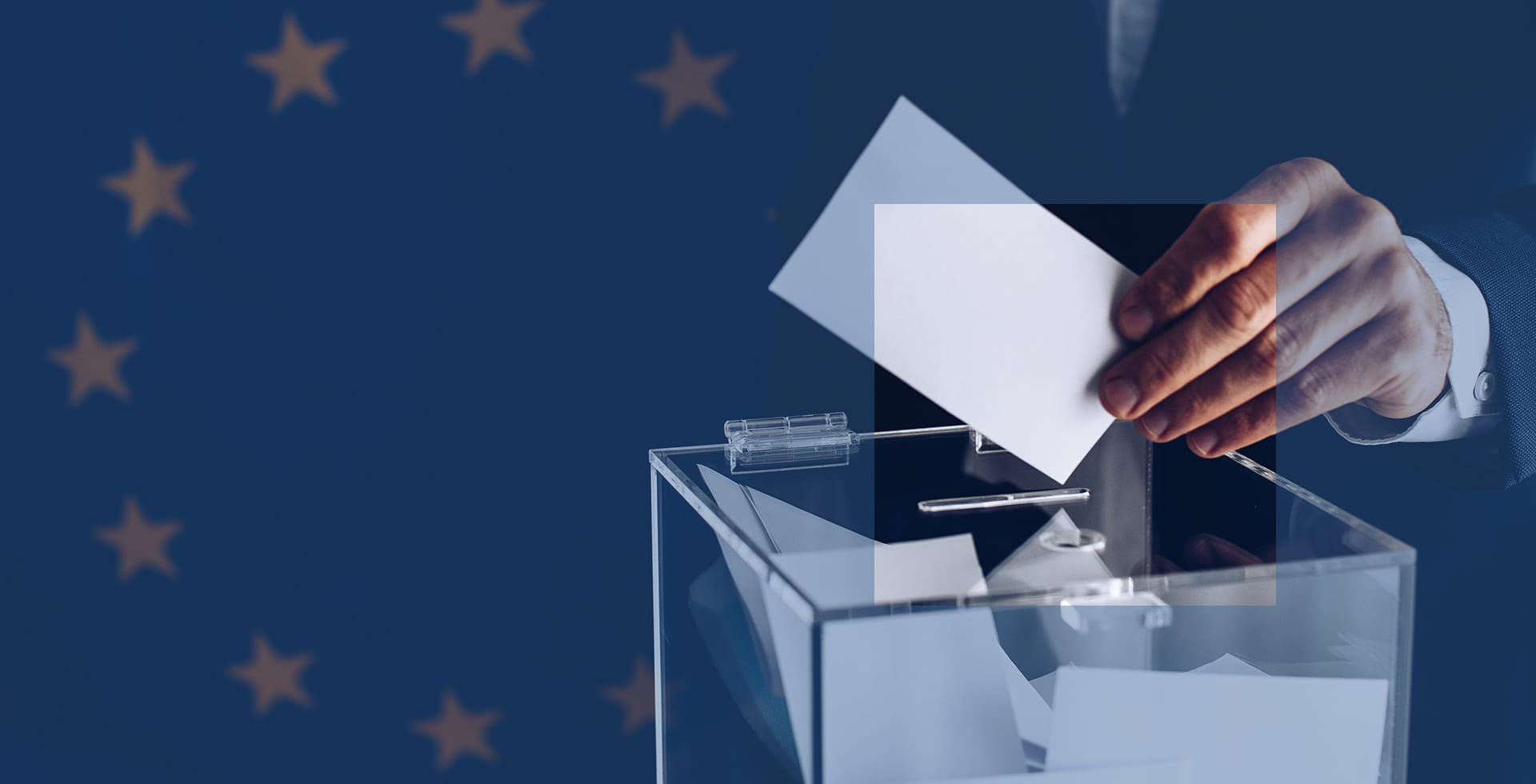 Summary
While the pro-European vote held up in many countries, the result will likely be a more fragmented European Parliament that may slow decision-making. Most challenging for European leaders could be the signs of increasingly polarised electorates.
Key takeaways


Support for mainstream pro-European parties has held up, with a significant overall surge in support for populist and Eurosceptic parties failing to materialise.
The European Parliament will likely end up more fragmented, with the smaller parties – of whatever political persuasion – having a greater influence in alliance-forming.
Most challenging for European leaders could be the signs that their national electorates are growing increasingly polarised.
A strong showing by Green parties reflects citizens' increasing focus on climate-related issues and policy – providing a key pointer for ESG investors.
Looking ahead, sovereign spreads are likely to be the most sensitive to increased political uncertainty and event risk, including snap elections.
Investing involves risk. The value of an investment and the income from it will fluctuate and investors may not get back the principal invested. [*] Past performance is not indicative of future performance. This is a marketing communication. It is for informational purposes only. This document does not constitute investment advice or a recommendation to buy, sell or hold any security and shall not be deemed an offer to sell or a solicitation of an offer to buy any security.

The views and opinions expressed herein, which are subject to change without notice, are those of the issuer or its affiliated companies at the time of publication. Certain data used are derived from various sources believed to be reliable, but the accuracy or completeness of the data is not guaranteed and no liability is assumed for any direct or consequential losses arising from their use. The duplication, publication, extraction or transmission of the contents, irrespective of the form, is not permitted.

This material has not been reviewed by any regulatory authorities. In mainland China, it is used only as supporting material to the offshore investment products offered by commercial banks under the Qualified Domestic Institutional Investors scheme pursuant to applicable rules and regulations. This document does not constitute a public offer by virtue of Act Number 26.831 of the Argentine Republic and General Resolution No. 622/2013 of the NSC. This communication's sole purpose is to inform and does not under any circumstance constitute promotion or publicity of Allianz Global Investors products and/or services in Colombia or to Colombian residents pursuant to part 4 of Decree 2555 of 2010. This communication does not in any way aim to directly or indirectly initiate the purchase of a product or the provision of a service offered by Allianz Global Investors. Via reception of his document, each resident in Colombia acknowledges and accepts to have contacted Allianz Global Investors via their own initiative and that the communication under no circumstances does not arise from any promotional or marketing activities carried out by Allianz Global Investors. Colombian residents accept that accessing any type of social network page of Allianz Global Investors is done under their own responsibility and initiative and are aware that they may access specific information on the products and services of Allianz Global Investors. This communication is strictly private and confidential and may not be reproduced. This communication does not constitute a public offer of securities in Colombia pursuant to the public offer regulation set forth in Decree 2555 of 2010. This communication and the information provided herein should not be considered a solicitation or an offer by Allianz Global Investors or its affiliates to provide any financial products in Brazil, Panama, Peru, and Uruguay. In Australia, this material is presented by Allianz Global Investors Asia Pacific Limited ("AllianzGI AP") and is intended for the use of investment consultants and other institutional/professional investors only, and is not directed to the public or individual retail investors. AllianzGI AP is not licensed to provide financial services to retail clients in Australia. AllianzGI AP (Australian Registered Body Number 160 464 200) is exempt from the requirement to hold an Australian Foreign Financial Service License under the Corporations Act 2001 (Cth) pursuant to ASIC Class Order (CO 03/1103) with respect to the provision of financial services to wholesale clients only. AllianzGI AP is licensed and regulated by Hong Kong Securities and Futures Commission under Hong Kong laws, which differ from Australian laws.

This document is being distributed by the following Allianz Global Investors companies: Allianz Global Investors U.S. LLC, an investment adviser registered with the U.S. Securities and Exchange Commission; Allianz Global Investors Distributors LLC, distributor registered with FINRA, is affiliated with Allianz Global Investors U.S. LLC; Allianz Global Investors GmbH, an investment company in Germany, authorized by the German Bundesanstalt für Finanzdienstleistungsaufsicht (BaFin); Allianz Global Investors (Schweiz) AG; Allianz Global Investors Asia Pacific Ltd., licensed by the Hong Kong Securities and Futures Commission; Allianz Global Investors Singapore Ltd., regulated by the Monetary Authority of Singapore [Company Registration No. 199907169Z]; Allianz Global Investors Japan Co., Ltd., registered in Japan as a Financial Instruments Business Operator [Registered No. The Director of Kanto Local Finance Bureau (Financial Instruments Business Operator), No. 424, Member of Japan Investment Advisers Association and Investment Trust Association, Japan]; and Allianz Global Investors Taiwan Ltd., licensed by Financial Supervisory Commission in Taiwan.

[*Subject to change – depends on the content of the material which may mention certain investment instruments that involve particular risk]