Episode 24:

How do you invest in water?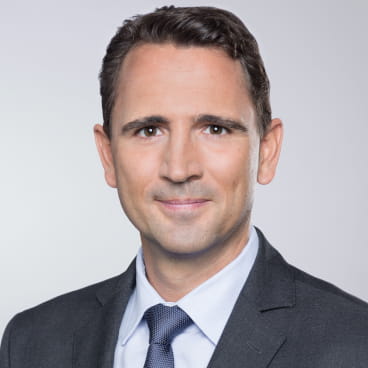 Head of Thematic Equity at Allianz Global Investors
Listen to Head of Thematic Equity Andreas Fruschki discuss how investors can make an impact on addressing global water scarcity issues while positioning portfolios to benefit from attractive opportunities in the space. In an engaging conversation, Andreas examines water consumption patterns, climate change, supply disruptions, and what the private sector is doing to bring balance to the supply/demand gap of this precious resource.
Show notes
The Investment Intelligence Podcast: How do you invest in water?
Host: J.P. Vicente, Head of US Marketing & Client Engagement at Allianz Global Investors
Featured guest: Andreas Fruschki, Head of Thematic Equity at Allianz Global Investors
Notes, quotes and references:
J.P. and Andreas have an engaging conversation about the investing theme of water and how such things as addressing changing water consumption patterns and climate change present attractive investment opportunities. Andreas will be a panelist at our Sustainability Day event on May 12th, which will explore how and why investors can make their portfolios more sustainable. Listeners can register for the virtual event, including a keynote by former Trader Joe's President Doug Rauch, by clicking here.
Some key thoughts and topics from this episode:
What are the supply/demand dynamics of water?
"We have demand for fresh, potable water increasing every year versus a static supply of water being provided by nature every year. As long as you don't take out more water than what gets replenished, all is well. But, in those areas where you are taking more out of what gets naturally replenished every year, you have to look into options for how to bridge that supply/demand gap that you're otherwise running into."
How does water scarcity create an investment opportunity for investors and entrepreneurs?
"You can invest in companies that provide solutions against or alleviate water scarcity from becoming an even bigger problem than it already is. There are three big buckets of solutions that exist… You increase your access to water i.e., you invest in companies that enable you to tap into water reserves that are remote or maybe into storage capacity … If you can't increase your water supply, then maybe you can become a little bit more efficient in your usage … and then, thirdly, you can invest in companies that ensure that the water quality is preserved or enhanced."
Are there enough companies to have a diversified portfolio in water?
"If you are limiting yourself to companies that have solutions to do something about water scarcity … you're left with a subset of the market—let's call it 100, maybe 200 names—and that's still large enough to build a diversified portfolio that has a chance to perform well in any market condition."
What do you say to skeptics who liken investing in to seeking profit from a societal problem?
"People sometimes have this James Bond villain image (of) … someone buying up water reserves and keeping that from someone else, and then selling it at a higher price. Nothing could be further from the truth. When investing in water, what we're doing is finding companies that have solutions that everyone needs to make sure that this scenario never happens; finding products, equipment, filters, services, pumps, you name it, that have the ability to bring water to places where there isn't enough from places where there is too much; or enabling people to become water efficient, or making sure that water is actually staying drinking and potable."
Where do you see attractive opportunities today?
"What looks interesting is that infrastructure is back on the agenda, not only in the US and in Europe, but also in China. We also have an interesting farming cycle, where soft commodity prices are going up again. That means more farm income available for farmers. Where are they going to spend it? Partially to become more water efficient because they need to. We (also) have interesting investment opportunities around … making water become 'smarter' in its delivery."
The full episode has even more details on the topics above. Check it out.
Cultural recommendations:
J.P. recommends the Oscar-nominated "Ma Rainey's Black Bottom", based on the August Wilson play from 1984, starring Viola Davis as the woman known as the Mother of the Blues and the late Chadwick Boseman, giving what was his final performance, one that critics say may be his finest.
Andreas is looking forward to when he can enjoy swimming again after a year in lockdown.
Creativity and editing: Peter Lennox.
Production: Mark Egan.
1568411