Episode 31:

What's ahead for portfolios after China's crackdown on tech?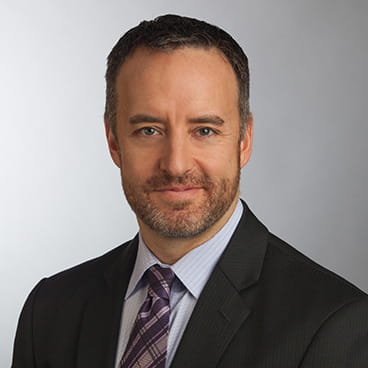 Christian McCormick
Senior Product Specialist China Equity at Allianz Global Investors
Listen to Senior Product Specialist Christian McCormick discuss the impact on portfolios of China's recent crackdown on technology companies listed as ADRs in the US, and what investors should consider doing with their China allocation going forward. Also: Christian reviews the Hong Kong market a year after China's extension of its national security law in the territory, and analyzes China's domestic equity market, which has shown relative resilience when compared to the Hong Kong and ADR markets.
Show notes
The Investment Intelligence Podcast: What's ahead for portfolios after China's crackdown on tech?
Host: J.P. Vicente, Head of US Marketing & Client Engagement at Allianz Global Investors
Featured guest: Christian McCormick, Senior Product Specialist China Equity at Allianz Global Investors
Notes, quotes and references:
J.P. and Christian discuss the latest regulatory crackdown in China and what it means for equities investors and how to appropriately allocate to the country. They also talk about the future of innovation in the world's second-largest economy and how, despite trade ongoing tensions, Beijing and Washington could both benefit from the battle against climate change.
Some key thoughts and topics from this episode:
What does China's crackdown on firms listed as American Repository Receipts mean for investors?
"There probably won't be any new (Chinese) companies coming to list on the US market (as ADRs,) at least any time in the near future, and the Chinese government will probably continue to make it unattractive from a regulatory standpoint."
What does this mean for Chinese companies with listings in Hong Kong or as A-shares?
"We think this crackdown could be a net positive for the H-share market (and) for the A-share market as well. But just focusing on the Hong Kong market, if companies start to dual-list to a greater degree … because the Chinese government has just made the US market too unattractive, the H-share market, and then also the A-share market, are going to be alternatives for them. Not necessarily better alternatives, but the only game in town. And so, that should benefit (investors) in terms of the breadth of Chinese companies that are listed on that market, the types of opportunities that investors have. It should at least increase that and make it a better market overall over the long term."
Could the latest crackdown restrain innovation?
"We've seen great innovation in healthcare and technology. In addition to that, we've seen much more of the drivers of industrial profits coming from private enterprises. So, we think China still represents a great investment opportunity over the long term."
How should investors view US-China trade tensions?
"If we continue to get higher levels of protectionism and antagonism between the US and China, there still should (nevertheless) be pockets of positive investment of companies that maybe aren't intertwined to the global economy, such as in the A-share market, where you can benefit. But broadly speaking, it will probably be a negative influence or a risk that we have to keep our eyes on, not just for the Chinese economy but also for the US."
Will China and the US compete or cooperate when it comes to installing more renewable energy?
"I would argue that (renewables are) a natural source of cooperation between the US and China, not so much because climate change is a shared threat that we're trying to address globally, but also, China probably stands to benefit from any sort of massive spending that the US is going to do in the area of renewables and in the area of sustainability."
The full episode has even more details on the topics above. Check it out.
You can read our Special Report on the opportunity in Chinese equities here and Christian's Pension's & Investments article on the place of Chinese equities in a Strategic Asset Allocation here.
Cultural recommendations:
J.P. recommends the PBS documentary Buddy Guy: The Blues Chase the Blues Away, about the long and storied career of a guitar great who influenced everyone from The Rolling Stones to Stevie Ray Vaughan. The Chicago Sun Times calls the film "a great American story of a great American life."
Christian has been reading Colson Whitehead's heart-wrenching novel about one physical journey out of enslavement in the Antebellum South, The Underground Railroad, which has also been adapted for television. Christian has also been watching the reality TV show Lego Masters, a hit during lockdown.
Creativity and editing: Peter Lennox.
Production: Mark Egan.
1752986