Episode 35:

What's next for emerging markets post pandemic?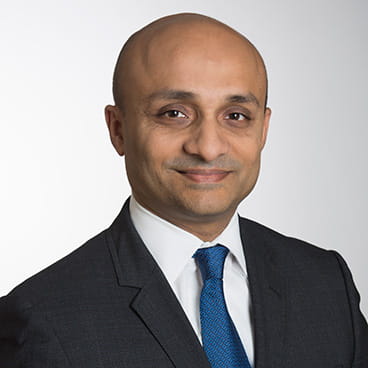 Kunal Ghosh
Senior Portfolio Manager, Managing Director
Listen to Head of Systematic Equity Kunal Ghosh discuss the latest trends in emerging-market equities, including what's in store for the Chinese economy, the impact of the tech crackdown on investors' confidence, the state of the real estate market, and the consumer outlook. Also: Kunal analyzes opportunities in other emerging markets such as Russia, India, Brazil (hint: think IPOs), and much more.
Show notes
This episode is not for download in China and Hong Kong.
The Investment Intelligence Podcast: What's next for emerging markets post pandemic?
Host: J.P. Vicente, Head of US Marketing & Client Engagement at Allianz Global Investors
Featured guest: Kunal Ghosh, Senior Portfolio Manager, Managing Director and head of the Systematic team at Allianz Global Investors
Notes, quotes and references:
J.P. and Kunal have a wide-ranging discussion about emerging markets. They talk about how China's industrial policy now competes with that of the US, setting up an interesting economic and geopolitical dynamic between Beijing and Washington going forward. And, as the world emerges at differing paces from the pandemic, they review opportunities elsewhere in the EM sphere, from Russia to Brazil, India and Mexico.
Some key thoughts and topics from this episode:
How should investors interpret China's regulatory crackdown on tech companies?
"The main focus officially has been that these (tech) companies … should not have a monopoly on data, especially personal data. A slightly different twist, which many investors believe, is that these companies … are reaching almost one billion or more people. They have the ability to reach a lot of the people as fast and as wide as the Communist Party wants, which makes them very powerful… The Party will ensure that no other organization, private or public, can challenge them or be as powerful… So, there is a very fundamental economic reason and a little bit of a political reason why these tech behemoths are being brought to heel."
Should investors be concerned?
"The old US investment adage has been, 'Don't fight the Fed.' Similarly, when you are investing in China, 'Don't fight (President) Xi Jinping and don't fight the Communist Party.' Align your portfolio according to the (government's) policy and you will find ample investment opportunities."
How is China's new industrial policy evolving away from a consumer-growth driven model?
"It is taking the model of Germany and Japan, where it's saying that, look, we have built this industrial infrastructure, we are trying to be the industrial powerhouse of the high-end value-added industrial manufacturing."
Does this industrial policy place China in competition with the US?
"This is inevitable (and …) there is no avoiding it. Both countries are focusing on the value-added supply chain, the value-added components of (such things as) semiconductors, solar, green energy."
What are the implications of that for investors' portfolio allocations?
"Investors … need to run a hedged portfolio. We cannot put all our eggs in one basket, on one country to be the winner of it all … There is no way an investor can have a futuristic portfolio by just focusing on one part of the planet, whether it's the US or China. It has to have both to encompass the future success stories."
What is your view on Russia as an investment opportunity?
"What we find is that, ironically, in emerging markets, Russia has become one of the safer countries, because of their capital discipline, because of the tailwind of the diversified commodity basket they can offer, and lastly, all things together, that many (Russian) companies look very appealing compared to their global EM peers."
The full episode has even more details on the topics above. Check it out.
You can read Kunal's article For emerging market investors, now is not the time to bet against China here.
Cultural recommendations:
J.P. recommends the streaming series Only Murders In the Building, starring Steve Martin, Martin Short and Selena Gomez, about murder, true-crime podcasts and the quirks of living in Manhattan. The series boasts numerous guest stars, including Tina Fey, Nathan Lane and Amy Ryan, as well as Sting in a hilariously self-deprecating turn.
Over the past 18 months, Kunal has been enjoying three books by historian Yuval Noah Harari, Sapiens, about the story of mankind through the ages, Homo Deus, about the future of mankind, and 21 Lessons for the 21st Century, which offers thoughts on tackling our biggest challenges.
Creativity and editing: Peter Lennox.
Production: Mark Egan.
1903332