Episode 46: Should investors be optimistic about emerging markets?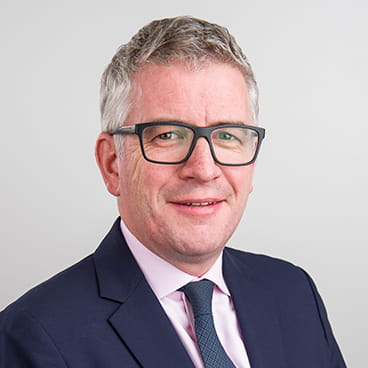 Richard House
Emerging Market Debt Chief Investment Officer
Giulia Pellegrini
Senior Portfolio Manager
Listen to Chief Investment Officer for Emerging Market Debt Richard House and Giulia Pellegrini, senior emerging market debt portfolio manager, talk about the outlook for emerging markets after a rough start to the year, why debt problems in Russia and Sri Lanka are unlikely to lead to contagion and why the asset class could benefit from rising interest rates.
Show notes
The Investment Intelligence Podcast: Should investors be optimistic about emerging markets?
Host: Mark Egan, Director of Marketing, Allianz Global Investors
Featured guest: Emerging Market Debt Chief Investment Officer Richard House and Senior Portfolio Manager Giulia Pellegrini, both of Allianz Global Investors
Notes, quotes and references:
Mark chats with Richard and Giulia about challenges facing emerging markets, from an inflation shock to woes in Russia to Sri Lanka. Nevertheless, they conclude that investors are unlikely to have to deal with contagion or a debt default crisis and that the asset class could benefit from rising interest rates.
Some key thoughts and topics from this episode:
Richard, what's the emerging markets outlook?
"An investor in emerging markets would be wise to be more exposed to oil-exporting countries. Regionally, Latin America, generally speaking, is a commodity-exporting region. So, if you're thinking about investing in EM, then a bias towards that region makes the most sense against a region like Asia, which, generally speaking, is a net importer of all commodities, not just oil."
Richard, should EM investors be concerned about Sri Lanka?
"Sri Lanka has been a sovereign credit for a while that's been wise for investors to avoid. This is a classic case of poor policy-making, which has got them to the position they're in. They run large fiscal deficits … and their currency is essentially a soft peg against the US dollar. So, anybody with a basic knowledge of economics knows how that scenario would end up."
Richard, might a default by Russia portend a debt-default crisis?
"There may be some small handful of defaults, in very, very minor parts of the asset class, but in terms of a debt crisis, I don't see it because most of the asset class is in a very solid state in terms of capacity to pay."
Giulia, how might rising interest rates impact emerging markets?
"We've done a lot of analysis about how the US Federal Reserve increasing interest rates impacts the emerging market debt asset class. What we have seen is that in the lead-up to the first hike in interest rates by the Fed, emerging market assets really do suffer—this is quite widespread across the asset class. However, if you look at … the following three quarters after the first Fed hike, you actually see emerging market debt performing quite strongly."
Giulia, do particular countries stand out as opportunities?
"Investors would do well to consider opportunities in commodity-exporting countries … but also countries that would embrace reform programs, perhaps supported by an IMF program … such as an Ecuador, Costa Rica … and Mozambique."
The full episode has even more details on the topics above. Check it out.
You can read an opinion piece here by Richard and Giulia about how investors can use ESG research to find opportunities in emerging markets.
Cultural recommendations:
Mark has been reading An Indigenous People's History of the United States, by historian Roxanne Dunbar-Ortiz, which recast US history from the perspective of indigenous people.
Richard recommends Why We Sleep: The New Science of Sleep and Dreams, by Matthew Walker, which explains the science behind sleep and how it impacts our health. He also recommends Respect, the recent Hollywood biopic about soul legend Aretha Franklin.
Giulia has been reading Super Better, a popular self-help book by Jane McGonigal about how games can help us become physically, emotionally, mentally and socially stronger.
Creativity and editing: Peter Lennox.
Production: Mark Egan.
2190383