Episode 10:

Will the post-pandemic bounce last?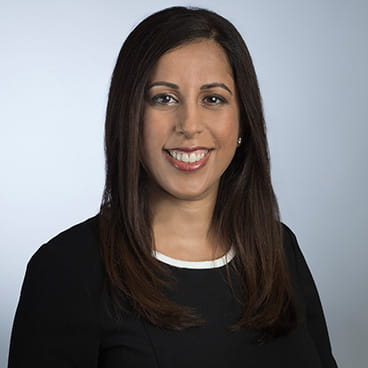 Mona Mahajan
US Investment Strategist
Listen to US Investment Strategist Mona Mahajan discuss the outlook for global capital markets—including her views on what could be next for stocks after the dramatic market bounce since its late March lows. Mona also discusses fixed-income spreads, where investors can still find yield, and what risk factors could prompt a shift in investors' risk-on sentiment.
Show notes
The Investment Intelligence Podcast: Will the post-pandemic bounce last?
Host: J.P. Vicente
Featured guest: Mona Mahajan
Notes, quotes and references:
J.P. asks whether a country can grow its way out of debt without ever running a budget surplus–a theory advanced by leading economist Oliver Blanchard. He also asks about the risk of moral hazard; you can read here about the academic debate that led Mark Pauly in 1968 to coin that economic term. Mona explains why when it comes to monetary policy today, some believe there is no alternative—a phrase associated with Britain's "Iron Lady", Margaret Thatcher, in the 1980s.
Some key thoughts and topics from this episode:
The outlook for financial markets (taped on August 6, 2020).
"When we think about the second half of the year, keep in mind a few things: 1) September will bring a back to school period; we are still in the midst of a pandemic and health crisis, so we have to watch virus trends, 2) this is also a presidential election year—amazingly that has not yet really made it to the forefront of a lot of headlines, but we'll be watching that very carefully as well, and then, 3) keep in mind as we head towards year end, we may actually get breakthroughs on the medical side … we've all heard about potential vaccine solutions—that could be a game changer especially for markets."
How do you compare US and European fiscal stimulus?
"The US focus was to put money back in the hands of the consumers and to support small businesses … in an outsized way, which is also partly why we're seeing the S&P500 disconnect from that a little bit. Keep in mind, the S&P is a compilation of large, very large, mega-cap companies … and that's why investors perhaps are piling into that sector.

The European stimulus is probably a little bit more focused on longer-term European growth in areas that they want to be leaders in … like ESG, and perhaps now some investment towards areas that they need to play some catch-up in like technology."
How will history view US Federal Reserve Chairman Jerome Powell?
"I think when history looks back at Jerome Powell … they really might say that he was one of the heroes of this crisis."
Might current monetary policy create moral hazard?
"With rates this low, the one phenomenon we're observing is what we call TINA, and that's there is no alternative. And so when you have a 10-year yield at 55 basis points, where yields in Europe and parts of Asia are now negative … where does an investor go to get any semblance of decent return? So, naturally, investors largely are naturally pushed out the risk spectrum to some extent… That being said, risk markets have also been very supported because of this Fed. And keep in mind when the Fed stepped in, that's really when we saw the recovery take off here in the US."
What's your opinion of Europe's latest fiscal stimulus?
"What we are seeing is much more coordinated action than we've seen in Europe for many years, and this is something to get excited about. But also we hope that this investment will go in the right areas and actually create and help innovate the next new technologies. One area that Europe certainly seems to be at the forefront of is clean energy. Europe is investing very heavily here (and) seems to have a first-mover advantage—and there's no doubt that Asia and the US will catch up—but if Europe is able to create companies that are ahead of the curve from a technological perspective, and then build the whole ecosystem around that, that creates a real exciting opportunity for Europe to actually be properly ahead of the curve."
The full episode has even more details on the topics above. Check it out.
For more about Mona's current thinking, read her August article, which offered three ideas for diversification.
Cultural recommendations:
J.P.: "No Direction Home: Bob Dylan," a Peabody Award and a Grammy-winning documentary by Martin Scorsese.
Mona: Mona talks about buying a bicycle—no mean feat during a pandemic.
Creativity and editing: Peter Lennox
Production: Mark Egan
1306791