Episode 16:

What's the secret of Taiwan equities' performance in 2020?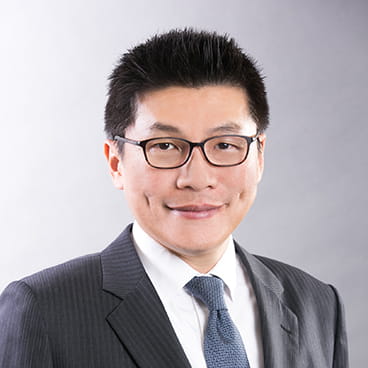 CIO of Taiwan Equity
Listen to Taiwan Chief Investment Officer Weimin Chang discuss what's behind Taiwan equities' remarkable performance in 2020, the state of Covid-19 in Taiwan, political risk, and key drivers of growth. Also: Weimin reviews the state of the Taiwanese economy, discusses the evolution of technology, and the crucial role Taiwan plays in the global supply chain.
Show notes
What's the secret of Taiwan equities' performance in 2020?
Host: J.P. Vicente
Featured guest: Weimin Chang
Notes, quotes and references:
J.P. and Weimin discuss why Taiwan might be the safest place on earth right now, its crucial place in the global high-tech manufacturing supply chain, the island's vibrant semiconductor industry and why it could benefit from continued US-China trade tensions.
Some key thoughts and topics from this episode:
How has Taiwan handled the COVID-19 pandemic?
"So far, there are only 550 confirmed cases, and a total of nine deaths on this island. What is even more important: we have been free from any new domestic infection cases for over 210 days. This makes Taiwan the safest place in the world nowadays, so we have the luxury that people can go out to work, go to a restaurant and meet with friends and family as usual."
What is the makeup of the Taiwan equity universe?
"Taiwan has two stock exchanges, with about 1,700 listed companies. Total market capitalization is close to $1 trillion US dollars. The market is dominated by technology names and small and mid-cap companies. The technology sector accounts for around 60% of Taiwan's total market cap, followed by financials at about 10%. Telecoms and petrochemicals each account for roughly 5% of Taiwan's market. We also have some smaller sectors, such as textiles, shoe making, bicycles and machine tool. These sectors are insignificant in terms of market capitalization but are competitive globally."
How has US-China trade tensions impacted Taiwan?
"The US-China trade war has had a profound impact on the technology industry here in Taiwan. Taiwan has become the largest beneficiary (of the trade war) as both the US and China see Taiwan as the best alternative to each other. The US comes to Taiwan for its manufacturing capabilities and then China comes to Taiwan for its semiconductor technology. So, that's why Taiwan is doing relatively better."
What is the future of Taiwan as a manufacturer?
"There are four areas of future technology where we find Taiwanese company can do very well, and can be very competitive in the future (5G components, electric vehicle components, cloud computing technology and Mini-LED/MicroLED light technology) ... As you already know, Taiwanese companies are not strong in branding, but they will continue to dominate the component and manufacturing sectors in the world. This I have a firm belief in."
Should investors be concerned about geopolitical tension between China and Taiwan?
"From time to time, there will be some tensions. But the cost is just too high for China to wage a war against Taiwan, especially when the US may also play a role in it. So, if there was anything to happen and the market corrected because of this event, I would say there's a buying opportunity for the Taiwan market."
The full episode has even more details on the topics above. Check it out.
Cultural recommendations:
J.P. has been reading America's favorite poet Billy Collins' latest whimsical collection of verse, Whale Day And Other Poems, where he takes an ancient dog on a walk, muses about how to eat a banana and even invites the reader to his own funeral.
Weimin recommends something that few people can do now, amid a pandemic that has restricted travel and socializing—enjoying a night out of great food and drink. In particular, he recommends that once travel restrictions are lifted that people consider traveling to Taiwan to enjoy some of its world-renowned street food vendors and excellent, and sometimes fanciful, eateries.
Creativity and editing: Timothy Wong
Production: Mark Egan
1411481