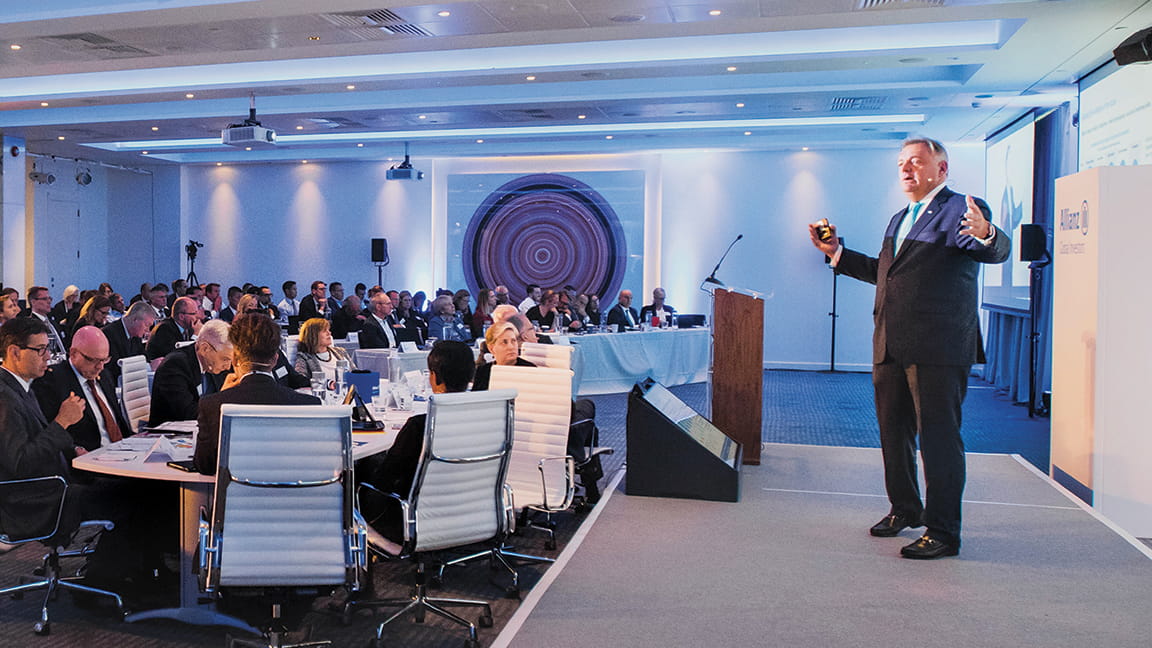 Summary
This September, our experts gathered to debate the state of the global economy and discuss how investors should approach the markets. Our consensus? The global economy is still doing fairly well, but politics and trade will drive markets in increasingly unexpected ways. Actively managing risks and opportunities – including diversifying among regions, asset classes and sectors – can help.
Key takeaways
Uncertainty and volatility are hallmarks of the global economic outlook; this is an opportunity for active managers to pick out the winners from the losers
Brexit and President Trump's trade policies are adding to a climate of uncertainty, though the winners will become apparent in the longer term
Inequality is a genuine threat to economic and social stability, but there are many options open to companies willing to redress imbalances
Disruption through cyberattacks can damage returns, but engaging with companies can help assess their ability to handle cyber risks
Brexit won't be resolved in a single decision – and not all sectors will be losers
Economic growth in the UK has slowed in recent years, and the Brexit process has already undermined real GDP. Whatever happens in early 2019, there will be little immediate clarity; the particulars of this divorce will evolve over months and years. What is clear is that not all sectors will be affected by Brexit in the same way. For example, in the event of a "hard" Brexit, a weaker British pound will likely help larger UK exporters – as will their more diversified exposure.

The UK will also need to make up a large trade gap if it loses access to European Union markets in a hard-Brexit outcome. The EU is the UK's biggest trading partner, but the EU may be less exposed to losing this relationship than the UK is. The same holds true for the UK's other major partners, including China, the US and the British Commonwealth. Investors should look for UK companies that are better prepared for Brexit or do significant business beyond the EU – more likely large corporations than smaller and mid-sized businesses.
Trade wars are bad for markets, but not necessarily for active investors
US President Donald Trump continues to change the terms of global trade, and while this hasn't yet derailed the US markets, some segments are struggling. Soybeans, for instance, represent more than half of US agriculture exports to China, and farmers are suffering from prices that have fallen by more than 20% since March, according to Bloomberg. But companies that lie higher up the supply chain may be able to pass on higher costs to consumers. Finding those firms could provide an opportunity for active investors.

Investors should look for buying opportunities from the volatility related to the US forging new bilateral agreements with Mexico, Canada and Germany and other major trading partners. China is squarely in President Trump's crosshairs, but it may be inclined to resolve its differences with the US, particularly given China's desire to open up its economy to foreign investors. Still, if there is a slowdown in emerging markets – or if China takes a more retaliatory stance – the US will likely be the safest place for investors.

The Federal Reserve will watch how trade affects growth and inflation as it continues tightening its monetary policy. This is a careful balancing act. The Fed wants to raise rates to keep inflation in check and create room to manoeuvre in the future. Yet the Fed could make the mistake of raising rates too much or too quickly, slowing down growth and increasing volatility.
Economic inequality is disruptive, but focusing on ESG is advantageous
Inequality has become an ever-growing part of political conversations across the US and Europe, where disparities in wealth continue to grow. This is a warning sign that investors must heed – not least because inequality has the potential to cause disruption, instability, environmental degradation and a host of social ills.

There are two primary ways to address this problem from an investment perspective:
The first is by engaging with corporate management teams on governance issues – a critical part of the increasingly important field of environmental, social and governance (ESG) investing. Executive pay that aligns more closely with performance can reduce income disparities, and a sincere focus on training can help workforces thrive despite the spread of automation and artificial intelligence.
The second is by increasing participation in capital markets by making them more accessible to more people. This can be done by making financial services more widely available and affordable, thereby improving financial inclusion; by helping to increase financial literacy; and by providing solutions that help more investors manage risk and potentially grow more wealth over time. When investors and asset managers create and share value, we can better address our shared social responsibilities.
It's high time for companies to confront cyber risk head-on
Cyberattacks on major companies have gone from being an annoyance to being a critical issue. We are now in an environment of broad, unpredictable assaults across all sectors, geographies and business sizes. Attacks on major companies have stopped production and prevented critical products from being delivered. For investors, this can mean falling share prices stemming from remediation expenditures or damaged reputations.

The good news is that many companies are making a surprising amount of headway in combating cyber disruption, but some are much better equipped than others to handle these problems. The challenge is how to identify these companies – and active engagement with management teams can show which firms are better prepared to deal with cyber risk.
There's a reason infrastructure investing has quadrupled since 2008
Investors are increasingly looking to infrastructure investments as a way to balance their portfolios. The total amount of infrastructure assets under management has more than quadrupled in the last 10 years, according to Preqin.

This alternative asset class is attractive to investors because of its healthy risk-return profile. It provides stable long-term return potential, improved diversification and the ability to help guard against inflation. And it is an area primed to receive significant government support – particularly the field of green infrastructure. According to the International Finance Corporation, demand for urban water infrastructure investments could exceed USD 13 trillion through 2030, and the wind and solar power market could need USD 6 trillion in investments through 2040.

Like any investment, there are risks associated with infrastructure investing. Yet we believe these can be addressed with careful oversight and engagement with the managing companies involved with infrastructure projects.
Combat procyclicality with long-term, active investing
While the global economy is doing relatively well at the moment, the future appears less certain and more volatile. Returns are likely to be more muted over the next five to 10 years, so investors will need to work their money harder – and be less procyclical. Investors shouldn't make the mistake of pursuing only strategies that performed well in the past, ignoring those that may hold the greatest potential in the future. An active, engaged approach to investing can help generate value and minimise risks to portfolios.
Investment ideas
Consider large UK exporters with significant non-EU business, which may benefit from their diversified exposure and a weaker British pound

Look for buying opportunities from market volatility caused by changing trade policies

Companies that emphasise fair executive pay and worker training should benefit from an engaged, highly skilled workforce

Ask how companies are managing the growing threat from cyber risk, which can significantly hurt share prices

Consider infrastructure as a portfolio diversifier that can provide sustainable long-term return potential
Investing involves risk. There is no guarantee that actively managed investments will outperform the broader market. Infrastructure-related investments involve sector and concentration risk, particularly greater exposure to adverse economic, regulatory, political, legal and liquidity risk. The value of an investment and the income from it will fluctuate and investors may not get back the principal invested. Past performance is not indicative of future performance. This is a marketing communication. It is for informational purposes only. This document does not constitute investment advice or a recommendation to buy, sell or hold any security and shall not be deemed an offer to sell or a solicitation of an offer to buy any security.
The views and opinions expressed herein, which are subject to change without notice, are those of the issuer or its affiliated companies at the time of publication. Certain data used are derived from various sources believed to be reliable, but the accuracy or completeness of the data is not guaranteed and no liability is assumed for any direct or consequential losses arising from their use. The duplication, publication, extraction or transmission of the contents, irrespective of the form, is not permitted.
This material has not been reviewed by any regulatory authorities. In mainland China, it is used only as supporting material to the offshore investment products offered by commercial banks under the Qualified Domestic Institutional Investors scheme pursuant to applicable rules and regulations.
This document is being distributed by the following Allianz Global Investors companies: Allianz Global Investors U.S. LLC, an investment adviser registered with the U.S. Securities and Exchange Commission; Allianz Global Investors GmbH, an investment company in Germany, authorized by the German Bundesanstalt für Finanzdienstleistungsaufsicht (BaFin); Allianz Global Investors (Schweiz) AG, licensed by FINMA (www.finma.ch) for distribution and by OAKBV (Oberaufsichtskommission berufliche Vorsorge) for asset management related to occupational pensions in Switzerland; Allianz Global Investors Asia Pacific Ltd., licensed by the Hong Kong Securities and Futures Commission; Allianz Global Investors Singapore Ltd., regulated by the Monetary Authority of Singapore [Company Registration No. 199907169Z]; Allianz Global Investors Japan Co., Ltd., registered in Japan as a Financial Instruments Business Operator [Registered No. The Director of Kanto Local Finance Bureau (Financial Instruments Business Operator), No. 424, Member of Japan Investment Advisers Association and Investment Trust Association, Japan];and Allianz Global Investors Taiwan Ltd., licensed by Financial Supervisory Commission in Taiwan.
609444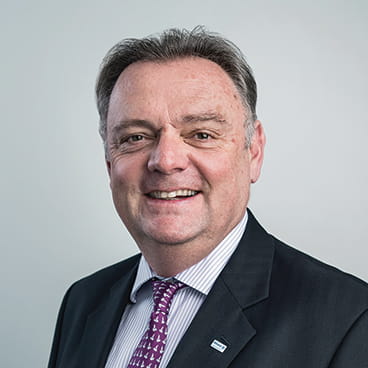 Global Strategist
Neil Dwane is a portfolio manager and the Global Strategist with Allianz Global Investors, which he joined in 2001. He coordinates and chairs the Global Policy Committee, which formulates the firm's house view, leads the firm's bi-annual Investment Forums and communicates the firm's investment outlook through articles and press appearances. Neil is a member of AllianzGI's Equity Investment Management Group. He previously worked at JP Morgan Investment Management as a UK and European specialist portfolio manager; at Fleming Investment Management; and at Kleinwort Benson Investment Management as an analyst and a fund manager. He has a B.A. in classics from Durham University and is a member of the Institute of Chartered Accountants.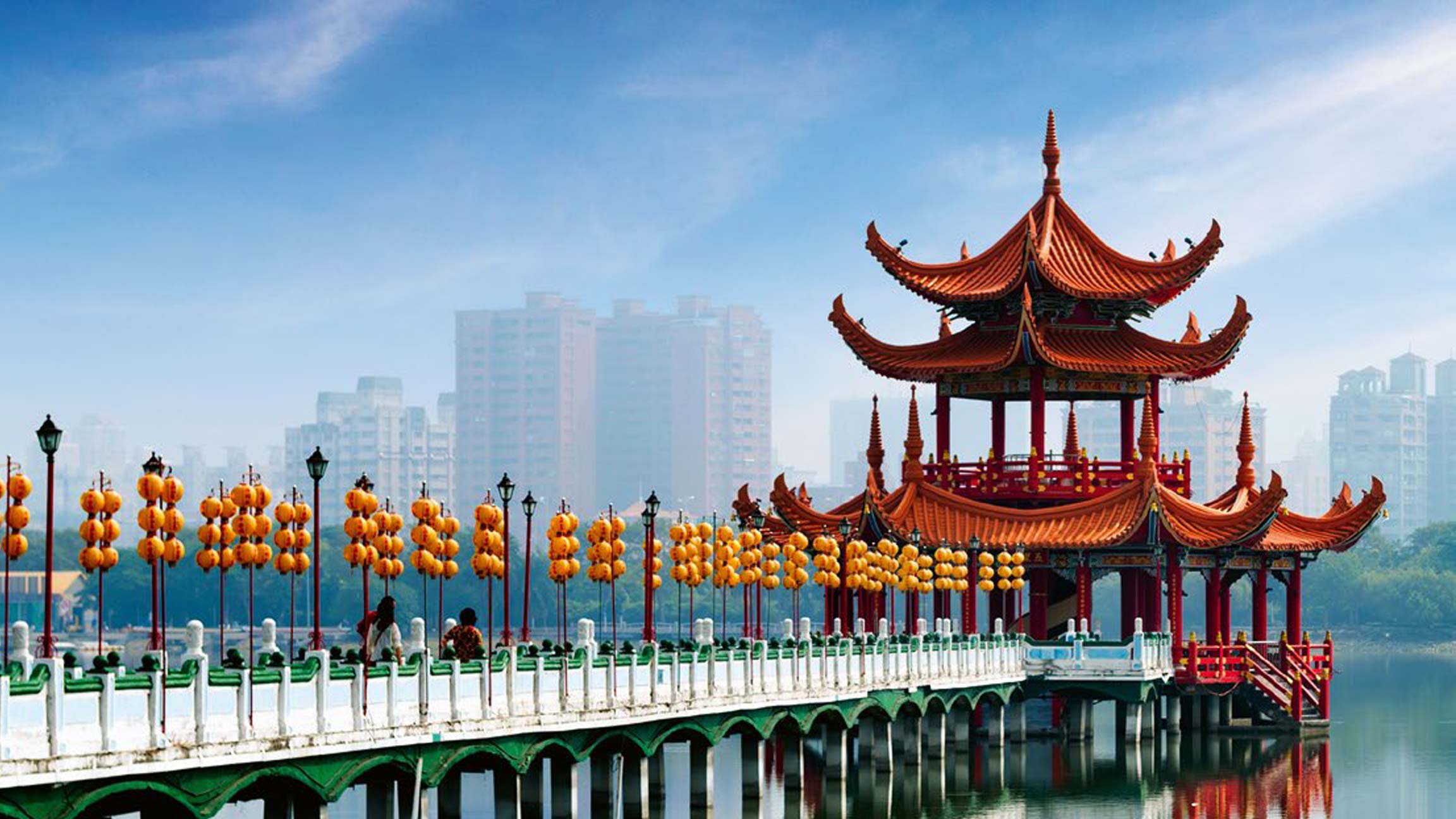 Summary
Our clients and investment professionals recently met in Berlin for our 10th annual Asia Conference. Here are some of the highlights from two days of discussions about the world's most dynamic region.
Key takeaways
Standards for corporate governance and behaviour are rising rapidly across Asia amid a greater focus on ESG factors.

For investors, Asian politics are less worrisome than US or European politics; Brexit negotiations and Italy's discontent with the EU may be more pressing.

Global trade is still important to Asia, but as every year passes, the region's growth becomes more and more self-sustained – especially with "One Belt, One Road" projects.

Built on strong long-term fundamentals, Asian equities and bonds offer investors the potential for solid returns and risk diversification.

Asian governments are adapting their economic business models: supplying goods to tapped-out US and European consumers won't work for much longer.

Trade wars help no one, but denying Asia access to US technology could simply fuel the need for local Asian tech.