Investment themes & strategy
Impact investments are the future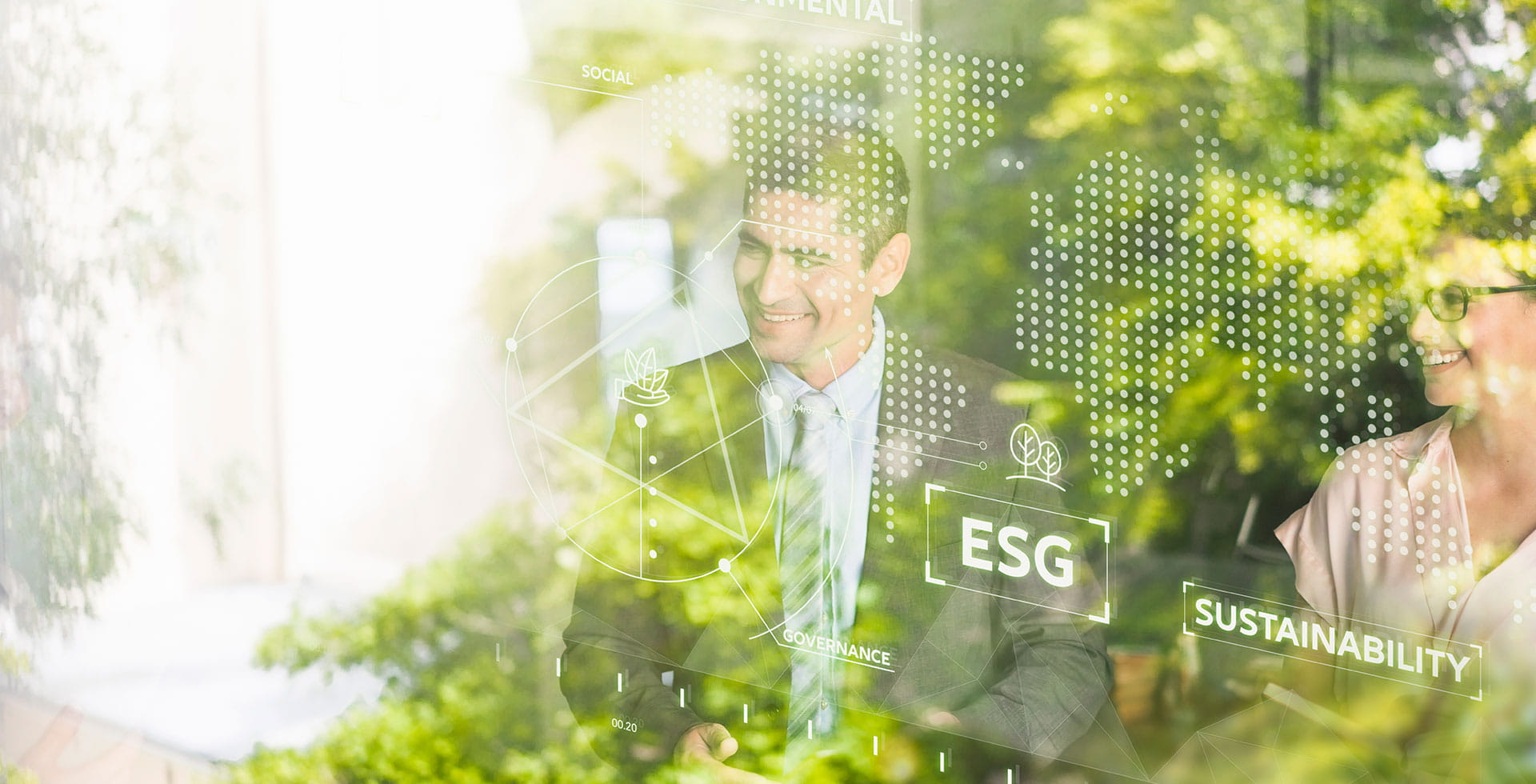 Summary
For a long time 'investing in a good cause' was not regarded as an investment activity in the strict financial sense, but was assigned to the area of charity. The reason for this is the lack of an intention to generate returns. But any tension between good purpose and yield is only illusory and impact investments help bridge the gap.
For a long time 'investing in a good cause' was not regarded as an investment activity in the strict financial sense, but was assigned to the area of charity. The reason for this is the lack of an intention to generate returns. But any tension between good purpose and yield is only illusory and impact investments help bridge the gap. What was a niche at the beginning of this decade is turning into one of the fastest growing investment segments.
First, to the characteristics of impact investments. These are investments that, in addition to seeking a financial return, are also expected to have a positive impact on the environment or society. It is important that the targeted ecological and/or social effects are explicitly part of the investment strategy. According to the definition of the Global Impact Investing Network (GIIN), impact investments must meet the following requirements:
Intentionality: there must be a declared intention to achieve a clearly defined effect.
Causality: the desired effect must be directly linked to the investment.
Measurability: whether or to what extent an effect has been achieved must be measured on the basis of clearly defined key performance indicators (KPI).
And finally, reporting: the impact must be reported transparently on a regular basis.
Now, what are the effects that are to be achieved?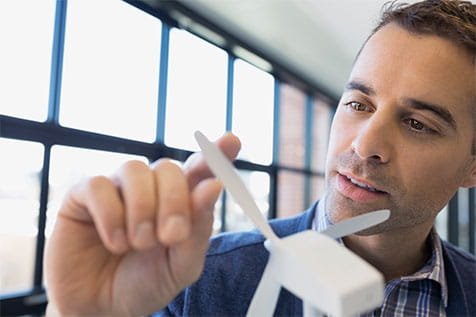 Today's consensus is that impact investments have to pay into at least one – ideally several – of the 17 Sustainable Development Goals (SDG) of the United Nations. These goals, to which the UN committed itself in 2015 with a view to achieving them by 2030, cover a broad spectrum: from combating poverty and securing food, health and education via gender equality, sustainable water and energy supply to combating climate change and promoting peace.
The question of returns remains: there are certainly (groups of) investors who are willing and able to forego returns on account of the good causes they are striving for. However, this does not apply to the majority of investors. The good news, therefore, is that in a GIIN survey the majority of impact investors – more than 90 percent – stated that their return expectations had been met or even exceeded. This shows that:
Impact-oriented investments can close the gap between good cause and good returns!
At present, the market for such investments is still comparatively small: according to GIIN estimates, by the end of 2018 the market size was just above 500 billion US dollars worldwide. If one adds Green Bonds, which are not included in this figure due to their character as a corporate-financing instrument (and not investment) and due to an often somewhat weaker fulfilment of the intentionality and causality criteria, one arrives at slightly more than twice this amount, 1.1 trillion US dollars. This is less than one percent of the total global equity and bond market capitalization. However, the volume has grown rapidly in recent years. And even more importantly, the potential is immense. The UN itself assumes that in order to meet the 17 SDG by 2030, a mid-double-digit trillion amount of investment will be necessary. It is impossible for the public sector to do this on its own – private-sector commitment is indispensable.
Due to this growth potential, it is essential to set high standards for 'real' impact investments, like those mentioned earlier in order to minimize the risk of 'impact washing' (or 'green washing'). In such a dynamic environment, there is a danger that traditional investments could simply be labelled as "impact investments" in order to benefit from their positive attributes and good image. This risks disappointment on the part of investors; in a worst-case scenario a newly established asset class might be discredited from the client's point of view. In order to prevent this, no compromises should be made in the selection of investment objectives and in the criteria of measurability and transparency.
How can this be implemented in concrete terms?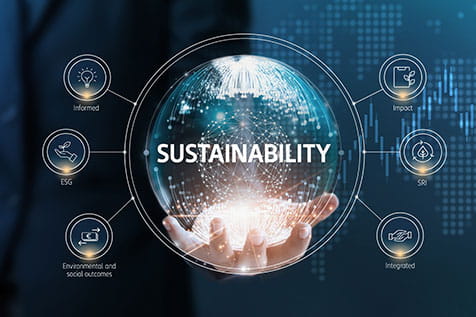 A few examples: Investors can invest in equity and debt capital from projects and companies that have a variety of environmental and/or social impacts. In addition to standard financial analyses, the due diligence of the investment objectives should include the elaboration of KPIs against which the effects can be measured on an ongoing basis, as well as agreements on the form and frequency of their provision. The range of possible projects is wide: from microfinance and social housing to sustainable agriculture, forestry and energy efficiency.
From the perspective of European institutional investors subject to Solvency II regulations there is an additional interesting facet: although the AIIS exclusively looks at activities which have a demonstrated and measurable impact, it does not aim to maximize the impact when searching for investment targets. For the latter, a focus on projects in emerging market would be a better option, as the greatest ecological and/or social improvements can usually be achieved there. For regulated investors, however, such investments are often out of the question due to high solvency-capital costs. With its focus on impact investments in OECD countries, investors therefore aim for a risk-adjusted return that is also attractive from a solvency-capital perspective. With a term of ten to twelve years, long-term impact investments can also make a contribution to asset-liability matching.
To support the urgently needed impact-oriented investments in emerging markets it is also important to mobilize the capital of private, regulated investors such as insurance companies or pension funds. A viable way for this could be public private (investment) partnerships, often known in the industry as 'blended finance'. Partnering with public institutions reduces the investment risk and solvency-capital costs for private investors. One example of such a project is the 'AfricaGrow' initiative announced in Germany in mid-November. Within this initiative, a private investment vehicle can invest money from a government organization into African private equity and venture capital funds. These in turn finance African small and medium-sized enterprises and start-ups, thus promoting sustainable ecological and social development.
Some may now ask what investment opportunities are available to private investors. Due to their characteristics – closed-end funds, long maturities – the vehicles described above are not open to direct investments from private investors. However, another established bond segment is available to this group of investors: Green Bonds. These are bonds issued by companies or public institutions to finance well-defined ecological projects and which are subject to strict transparency and reporting requirements: the Green Bond Principles of the International Capital Market Association ICMA. Here therefore, too, highest emphasize is put on measurability and accountability, in the interest of investors.
Conclusion
To sum up: looking at impact investments, an immense worldwide financing need is being met by an increasing willingness to invest, not only to generate adequate returns but also to make a positive impact. This is happening at a time when more and more companies are recognizing the need to assume responsibility for society as a whole, in addition to pursuing their own interests and those of their shareholders. Impact considerations are therefore likely to be increasingly integrated into every investment decision. Looking forward, impact investments can therefore impact investing itself, with the potential to become the investment segment of the future.
Author:
Barbara Rupf Bee
Head of EMEA at Allianz Global Investors
A version of this article first appeared in Börsen-Zeitung (7 December 2019, in German).
1031245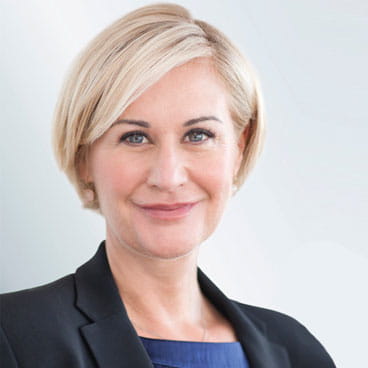 Barbara Rupf Bee is Head of Europe Middle East and Africa (EMEA) at Allianz Global Investors, and a member of the firm's International Management Group and Global Distribution Committee.
Active is: Promoting sustainability
Investing for a sustainable future
Summary
The United Nations Sustainable Development Goals (SDGs) reflect a global consensus on the most urgent environmental and societal issues. A new crop of investments built around the SDGs are helping investors to direct capital into potential growth companies, while also addressing the biggest issues facing the planet.
Key takeaways


An increased focus on sustainability issues is fuelling investor demand globally and has led to an explosion in sustainable investment options
Investment strategies that seek to contribute to the UN's Sustainable Development Goals are becoming more common
The SDGs are a series of UN-defined targets for addressing environmental and social issues, reflecting a global consensus of where action is most needed
SDG strategies may appeal in particular to a new generation of investors who expect their investments to deliver a real-world benefit, along with a financial return
Staying focused on long-term goals while managing a range of risks helps performance, especially during times of stockmarket volatility
Investing involves risk. The value of an investment and the income from it will fluctuate and investors may not get back the principal invested. Investing in the water-related resource sector may be significantly affected by events relating to international political and economic developments, water conservation, the success of exploration projects, commodity prices and tax and other government regulations. Past performance is not indicative of future performance. This is a marketing communication. It is for informational purposes only. This document does not constitute investment advice or a recommendation to buy, sell or hold any security and shall not be deemed an offer to sell or a solicitation of an offer to buy any security.

The views and opinions expressed herein, which are subject to change without notice, are those of the issuer or its affiliated companies at the time of publication. Certain data used are derived from various sources believed to be reliable, but the accuracy or completeness of the data is not guaranteed and no liability is assumed for any direct or consequential losses arising from their use. The duplication, publication, extraction or transmission of the contents, irrespective of the form, is not permitted.

This material has not been reviewed by any regulatory authorities. In mainland China, it is used only as supporting material to the offshore investment products offered by commercial banks under the Qualified Domestic Institutional Investors scheme pursuant to applicable rules and regulations. This document does not constitute a public offer by virtue of Act Number 26.831 of the Argentine Republic and General Resolution No. 622/2013 of the NSC. This communication's sole purpose is to inform and does not under any circumstance constitute promotion or publicity of Allianz Global Investors products and/or services in Colombia or to Colombian residents pursuant to part 4 of Decree 2555 of 2010. This communication does not in any way aim to directly or indirectly initiate the purchase of a product or the provision of a service offered by Allianz Global Investors. Via reception of his document, each resident in Colombia acknowledges and accepts to have contacted Allianz Global Investors via their own initiative and that the communication under no circumstances does not arise from any promotional or marketing activities carried out by Allianz Global Investors. Colombian residents accept that accessing any type of social network page of Allianz Global Investors is done under their own responsibility and initiative and are aware that they may access specific information on the products and services of Allianz Global Investors. This communication is strictly private and confidential and may not be reproduced. This communication does not constitute a public offer of securities in Colombia pursuant to the public offer regulation set forth in Decree 2555 of 2010. This communication and the information provided herein should not be considered a solicitation or an offer by Allianz Global Investors or its affiliates to provide any financial products in Brazil, Panama, Peru, and Uruguay. In Australia, this material is presented by Allianz Global Investors Asia Pacific Limited ("AllianzGI AP") and is intended for the use of investment consultants and other institutional/professional investors only, and is not directed to the public or individual retail investors. AllianzGI AP is not licensed to provide financial services to retail clients in Australia. AllianzGI AP (Australian Registered Body Number 160 464 200) is exempt from the requirement to hold an Australian Foreign Financial Service License under the Corporations Act 2001 (Cth) pursuant to ASIC Class Order (CO 03/1103) with respect to the provision of financial services to wholesale clients only. AllianzGI AP is licensed and regulated by Hong Kong Securities and Futures Commission under Hong Kong laws, which differ from Australian laws.

This document is being distributed by the following Allianz Global Investors companies: Allianz Global Investors U.S. LLC, an investment adviser registered with the U.S. Securities and Exchange Commission; Allianz Global Investors Distributors LLC, distributor registered with FINRA, is affiliated with Allianz Global Investors U.S. LLC; Allianz Global Investors GmbH, an investment company in Germany, authorized by the German Bundesanstalt für Finanzdienstleistungsaufsicht (BaFin); Allianz Global Investors (Schweiz) AG; Allianz Global Investors Asia Pacific Ltd., licensed by the Hong Kong Securities and Futures Commission; Allianz Global Investors Singapore Ltd., regulated by the Monetary Authority of Singapore [Company Registration No. 199907169Z]; Allianz Global Investors Japan Co., Ltd., registered in Japan as a Financial Instruments Business Operator [Registered No. The Director of Kanto Local Finance Bureau (Financial Instruments Business Operator), No. 424, Member of Japan Investment Advisers Association and Investment Trust Association, Japan]; and Allianz Global Investors Taiwan Ltd., licensed by Financial Supervisory Commission in Taiwan.