 Summary
The underperformance of momentum-driven investment strategies in the recent past has caused some investors to wonder: Is momentum dead as a risk factor? Kai Trinkies, Team Lead Conusltant Relations, likes to discuss this issue with Thomas Zimmerer, Global Co-Head of Multi Asset at Allianz Global Investors.
Interview with Thomas Zimmerer, Global Co-Head of Multi Asset at Allianz Global Investors
Mr Zimmerer, what challenges are momentum-driven strategies facing at the moment?
Thomas Zimmerer: As a risk factor associated with a proven, positive risk premium, momentum remains very much alive. However, that does not mean all momentum investing strategies are in robust health. To the contrary, some of the more simplistic approaches to momentum investing might never recover – and appropriately so. Capturing the risk premium associated with momentum is no easy task, and it cannot be accomplished reliably with some of the basic trend- following strategies in use today. Many contemporary momentum strategies share some critical flaws: they rely on a single trend, usually from a constant "lookback period;" they are unidimensional, meaning that they take into account only direction, ignoring other potentially relevant factors; they operate in a single asset class; or the investment horizon they employ is too short.
Mr Zimmerer, do you believe that momentum-driven strategies can still work despite the flaws you have described? What would a more promising strategy look like?
Thomas Zimmerer: We believe that investors can improve their chances of success by adopting a more sophisticated approach to momentum. This Momentum 2.0 strategy includes the following four elements: following multiple trends with multiple lookback periods; employing a multidimensional approach; constructing a riskbalanced multi asset portfolio, and adhering to an appropriate, long-term investment horizon.
Why does it makes sense from your point of view to analyse multiple lookback periods in order to derive the right investment decisions?
Thomas Zimmerer: Research demonstrates that the optimal lookback period for a momentum strategy – the period with the most predictive power – is eight to nine months. However, research also shows that: 1) The predictive power of lookback periods fluctuates, and 2) Momentum returns for various lookback periods are less than fully correlated over time. To put it another way, there is not just one trend, but rather a number of overlapping trends whose relative attractiveness to one another changes over time. Given these findings, the most effective approach would be to use a mixture of lookback periods to determine trend signals, rather than any single "best" lookback period. A mixture of lookback periods (e.g., 1, 3, 6, 9, 12 months) can yield a more stable alpha result over time than any one of these lookback periods individually.
How is a multi-dimensional approach characterised?
Thomas Zimmerer: TThe most popular trend concepts are one-dimensional, meaning they incorporate only a single metric direction. By contrast, trends in the actual market cycle are two-dimensional, meaning that they are characterised by the two metrics of direction and strength. Adding the concept of trend strength to a momentum strategy can give investors an important advantage because strength has an impact on trend duration.
You also mentioned the possibility of combining different asset classes in a multi asset approach.
Thomas Zimmerer: Momentum returns across asset classes normally are so asynchronous over time that their returns show virtually no correlation to one another. Using a multi asset approach therefore can deliver diversification returns with suitable portfolio construction. An optimal portfolio construction is one in which the risk budget is distributed similarly among the uncorrelated signal sources. Using that framework, with four uncorrelated signal sources and efficient portfolio construction, the excess return potential per unit of risk (risk-return ratio) could be increased significantly.
What role does the investment horizon play in your strategy?
Thomas Zimmerer: Although trend-following strategies rely on short-term, tactical portfolio adjustments to generate alpha, the goal of these strategies is to capture the long-term risk premium associated with momentum. In this context, it is important to understand the term "risk premium" correctly. The strategy will not necessarily reap the expected premium in each year; in fact, the investment return is volatile and can (and will) be negative in individual years. While the long-term target return is similar to that achieved by traditional equity and bond investments, the return pattern may be quite different. For this reason, long-term investors with an investment horizon of 10 years or more may make smaller investments in momentum strategies to create long-term diversification effects, provided that they can live with the short term "premium-related risk".
Are you confident that your Momentum 2.0 Strategy will work in real life?
Thomas Zimmerer: In light of our research, momentum is not dead. To the contrary, it is as strong and healthy as ever. The success factors for momentum investing are multi- faceted, and go beyond the trivial task of selecting one lookback window to determine the trend of an asset class. Investors asking if momentum is dead are likely using momentum investment strategies that lack the important elements that are needed to consistently capture the momentum risk premium. Investors who adopt this more complex, comprehensive and effective model, which we call Momentum 2.0, will find that the momentum factor is very much alive, and that momentum investing can still be exploited to the benefit of investors' portfolios.
1020809
Investment themes & strategy
Impact investments are the future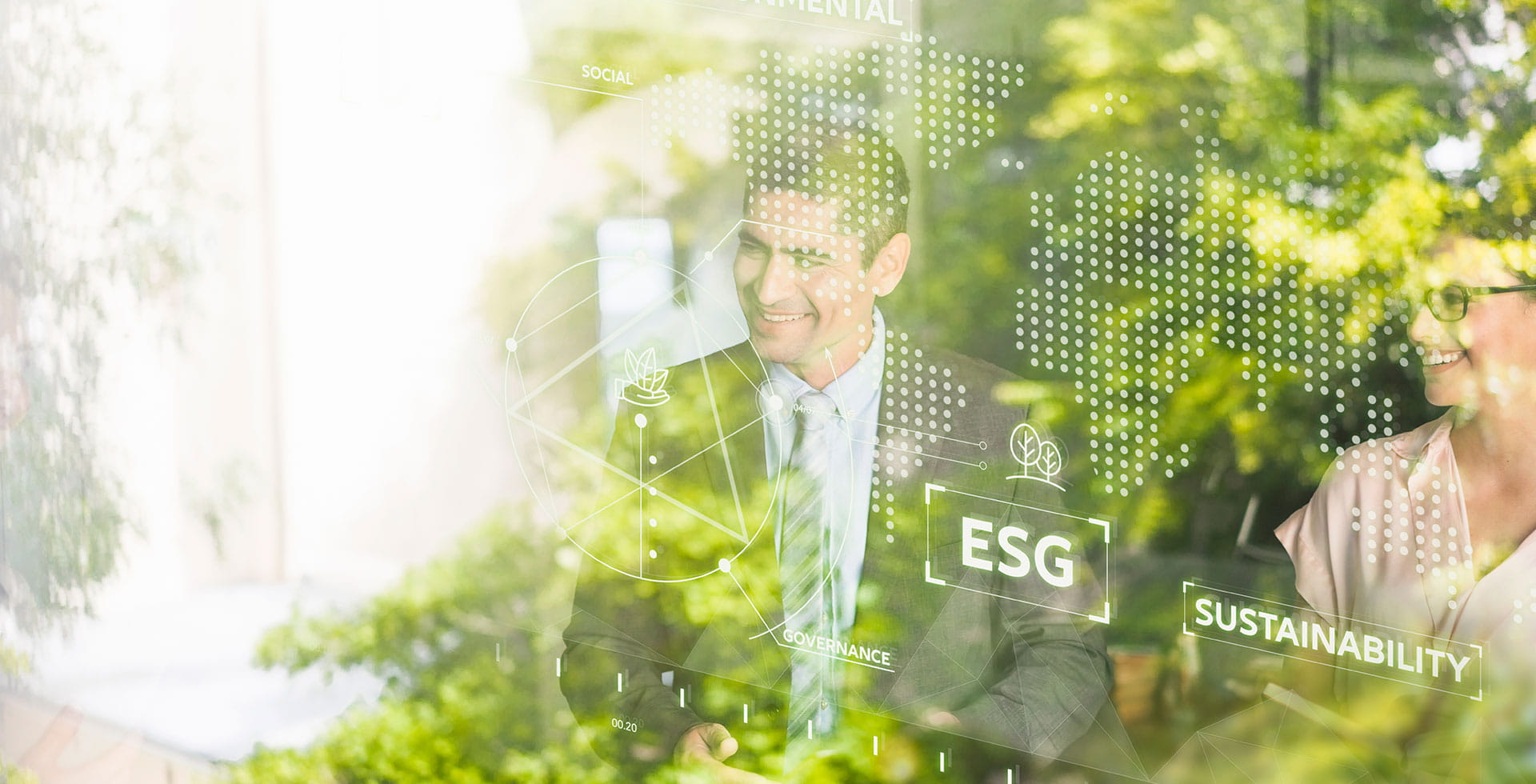 Summary
For a long time 'investing in a good cause' was not regarded as an investment activity in the strict financial sense, but was assigned to the area of charity. The reason for this is the lack of an intention to generate returns. But any tension between good purpose and yield is only illusory and impact investments help bridge the gap.
Investing involves risk. The value of an investment and the income from it will fluctuate and investors may not get back the principal invested. Investing in the water-related resource sector may be significantly affected by events relating to international political and economic developments, water conservation, the success of exploration projects, commodity prices and tax and other government regulations. Past performance is not indicative of future performance. This is a marketing communication. It is for informational purposes only. This document does not constitute investment advice or a recommendation to buy, sell or hold any security and shall not be deemed an offer to sell or a solicitation of an offer to buy any security.

The views and opinions expressed herein, which are subject to change without notice, are those of the issuer or its affiliated companies at the time of publication. Certain data used are derived from various sources believed to be reliable, but the accuracy or completeness of the data is not guaranteed and no liability is assumed for any direct or consequential losses arising from their use. The duplication, publication, extraction or transmission of the contents, irrespective of the form, is not permitted.

This material has not been reviewed by any regulatory authorities. In mainland China, it is used only as supporting material to the offshore investment products offered by commercial banks under the Qualified Domestic Institutional Investors scheme pursuant to applicable rules and regulations. This document does not constitute a public offer by virtue of Act Number 26.831 of the Argentine Republic and General Resolution No. 622/2013 of the NSC. This communication's sole purpose is to inform and does not under any circumstance constitute promotion or publicity of Allianz Global Investors products and/or services in Colombia or to Colombian residents pursuant to part 4 of Decree 2555 of 2010. This communication does not in any way aim to directly or indirectly initiate the purchase of a product or the provision of a service offered by Allianz Global Investors. Via reception of his document, each resident in Colombia acknowledges and accepts to have contacted Allianz Global Investors via their own initiative and that the communication under no circumstances does not arise from any promotional or marketing activities carried out by Allianz Global Investors. Colombian residents accept that accessing any type of social network page of Allianz Global Investors is done under their own responsibility and initiative and are aware that they may access specific information on the products and services of Allianz Global Investors. This communication is strictly private and confidential and may not be reproduced. This communication does not constitute a public offer of securities in Colombia pursuant to the public offer regulation set forth in Decree 2555 of 2010. This communication and the information provided herein should not be considered a solicitation or an offer by Allianz Global Investors or its affiliates to provide any financial products in Brazil, Panama, Peru, and Uruguay. In Australia, this material is presented by Allianz Global Investors Asia Pacific Limited ("AllianzGI AP") and is intended for the use of investment consultants and other institutional/professional investors only, and is not directed to the public or individual retail investors. AllianzGI AP is not licensed to provide financial services to retail clients in Australia. AllianzGI AP (Australian Registered Body Number 160 464 200) is exempt from the requirement to hold an Australian Foreign Financial Service License under the Corporations Act 2001 (Cth) pursuant to ASIC Class Order (CO 03/1103) with respect to the provision of financial services to wholesale clients only. AllianzGI AP is licensed and regulated by Hong Kong Securities and Futures Commission under Hong Kong laws, which differ from Australian laws.

This document is being distributed by the following Allianz Global Investors companies: Allianz Global Investors U.S. LLC, an investment adviser registered with the U.S. Securities and Exchange Commission; Allianz Global Investors Distributors LLC, distributor registered with FINRA, is affiliated with Allianz Global Investors U.S. LLC; Allianz Global Investors GmbH, an investment company in Germany, authorized by the German Bundesanstalt für Finanzdienstleistungsaufsicht (BaFin); Allianz Global Investors (Schweiz) AG; Allianz Global Investors Asia Pacific Ltd., licensed by the Hong Kong Securities and Futures Commission; Allianz Global Investors Singapore Ltd., regulated by the Monetary Authority of Singapore [Company Registration No. 199907169Z]; Allianz Global Investors Japan Co., Ltd., registered in Japan as a Financial Instruments Business Operator [Registered No. The Director of Kanto Local Finance Bureau (Financial Instruments Business Operator), No. 424, Member of Japan Investment Advisers Association and Investment Trust Association, Japan]; and Allianz Global Investors Taiwan Ltd., licensed by Financial Supervisory Commission in Taiwan.