What investors need to know about trade wars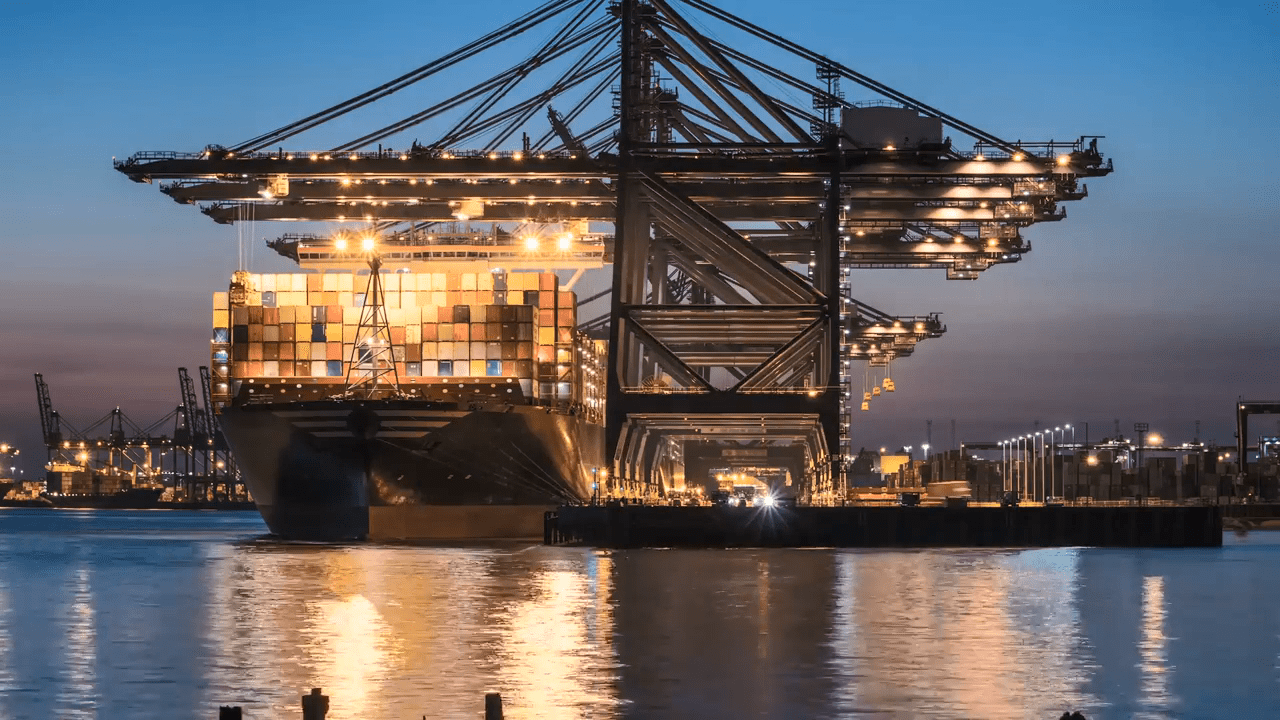 Summary
With each new round of tariffs and trade deals, the financial markets are experiencing bouts of volatility as they reprice how economies could be affected. From Trumponomics to Brexit, our experts explore what it all means – and what the future may hold.
Investing involves risk. The value of an investment and the income from it will fluctuate and investors may not get back the principal invested. Bond prices will normally decline as interest rates rise. The impact may be greater with longer-duration bonds. Past performance is not indicative of future performance. This is a marketing communication. It is for informational purposes only. This document does not constitute investment advice or a recommendation to buy, sell or hold any security and shall not be deemed an offer to sell or a solicitation of an offer to buy any security. The views and opinions expressed herein, which are subject to change without notice, are those of the issuer or its affiliated companies at the time of publication. Certain data used are derived from various sources believed to be reliable, but the accuracy or completeness of the data is not guaranteed and no liability is assumed for any direct or consequential losses arising from their use. The duplication, publication, extraction or transmission of the contents, irrespective of the form, is not permitted. This material has not been reviewed by any regulatory authorities. In mainland China, it is used only as supporting material to the offshore investment products offered by commercial banks under the Qualified Domestic Institutional Investors scheme pursuant to applicable rules and regulations. This document is being distributed by the following Allianz Global Investors companies: Allianz Global Investors U.S. LLC, an investment adviser registered with the U.S. Securities and Exchange Commission; Allianz Global Investors Distributors LLC, distributor registered with FINRA, is affiliated with Allianz Global Investors U.S. LLC; Allianz Global Investors GmbH, an investment company in Germany, authorized by the German Bundesanstalt für Finanzdienstleistungsaufsicht (BaFin); Allianz Global Investors (Schweiz) AG, licensed by FINMA (www.finma.ch) for distribution and by OAKBV (Oberaufsichtskommission berufliche Vorsorge) for asset management related to occupational pensions in Switzerland; Allianz Global Investors Asia Pacific Ltd., licensed by the Hong Kong Securities and Futures Commission; Allianz Global Investors Singapore Ltd., regulated by the Monetary Authority of Singapore [Company Registration No. 199907169Z]; Allianz Global Investors Japan Co., Ltd., registered in Japan as a Financial Instruments Business Operator [Registered No. The Director of Kanto Local Finance Bureau (Financial Instruments Business Operator), No. 424, Member of Japan Investment Advisers Association and Investment Trust Association, Japan]; and Allianz Global Investors Taiwan Ltd., licensed by Financial Supervisory Commission in Taiwan.

639716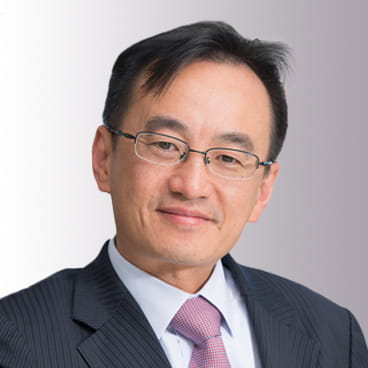 Raymond Chan
CIO Equity Asia Pacific
Raymond Chan is a portfolio manager and Chief Investment Officer (CIO) Equity Asia Pacific with Allianz Global Investors, which he joined in 1998. He is responsible for all AllianzGI investment professionals in Asia (excluding Japan). He has overall responsibility for his team's investment process and performance and is the lead manager for the firm's Core Regional (Asia Pacific ex-Japan equity) products. He was previously an associate director and the head of Greater China team with Barclays Global Investors in Hong Kong. He has a B.A. from the University of Durham, UK, and an M.A. from the University of Exeter. He is a CFA charterholder.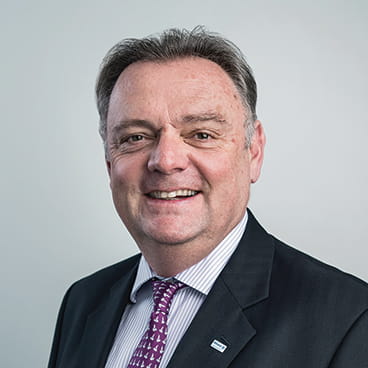 Neil Dwane
Global Strategist
Neil Dwane is a portfolio manager and the Global Strategist with Allianz Global Investors, which he joined in 2001. He coordinates and chairs the Global Policy Committee, which formulates the firm's house view, leads the firm's bi-annual Investment Forums and communicates the firm's investment outlook through articles and press appearances. Neil is a member of AllianzGI's Equity Investment Management Group. He previously worked at JP Morgan Investment Management as a UK and European specialist portfolio manager; at Fleming Investment Management; and at Kleinwort Benson Investment Management as an analyst and a fund manager. He has a B.A. in classics from Durham University and is a member of the Institute of Chartered Accountants.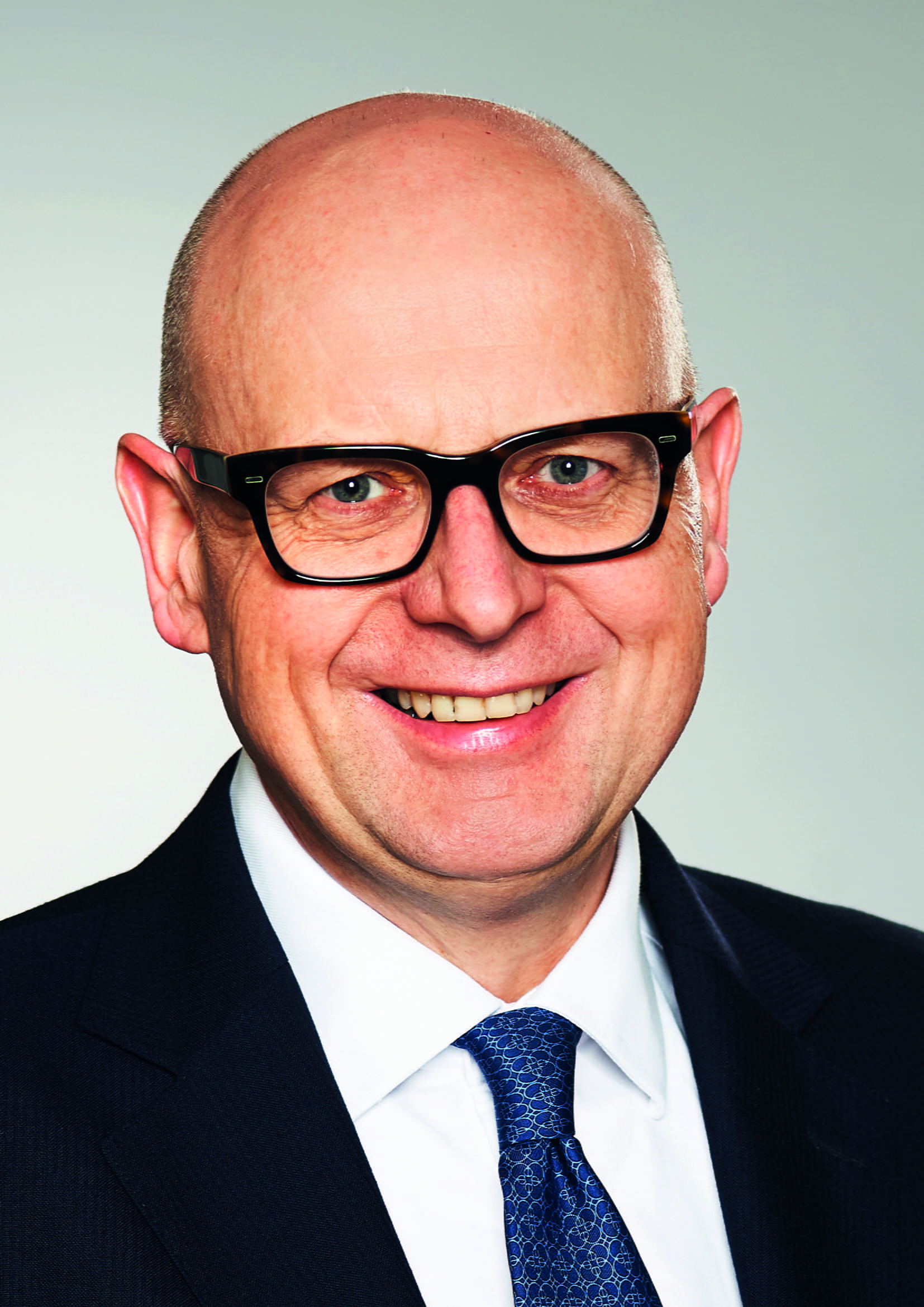 Stefan Hofrichter
Head of Global Economics & Strategy
Stefan Hofrichter is Head of Global Economics & Strategy at Allianz Global Investors. His research covers global economics as well as global and European asset allocation. Stefan joined the firm in 1996 as an equity portfolio manager and assumed his current role as an economist and strategist in 1998. Between 2004 and 2010, he also had responsibility for various retail and institutional mandates, including global and European traditional balanced funds, global multi-asset absolute return and multi-manager alpha-porting funds. Stefan became a member of the firm's Global Policy Council in 2004. Stefan holds a degree in Economics from the University of Konstanz (1995) and in Business Administration from the University of Applied Sciences of the Deutsche Bundesbank, Hachenburg (1991). Stefan became a CFA Charterholder in 2000.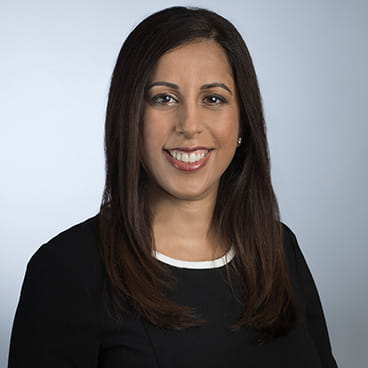 Mona Mahajan
US Investment Strategist
Ms Mahajan is the US investment strategist and a director with Allianz Global Investors, which she joined in 2017. As a member of the Global Economics and Strategy team, she is responsible for providing US retail and institutional clients with differentiated investment thought leadership. Ms Mahajan is also a key spokesperson, communicating – both internally and externally – the firm's high-conviction investment ideas and views from the Global Policy Council. Ms Mahajan was previously a fixed-income portfolio manager, a structured-finance product specialist and a global market strategist at MetLife. Prior to this, she was an emerging-market strategist at Mirae Asset Global Investments; she also worked at hedge fund companies Para Advisors and Ziff Brothers Investments. Ms Mahajan has a B.S. in economics from The Wharton School, The University of Pennsylvania; a B.A.Sc. in computer sciences from the University of Pennsylvania; and an M.B.A. from Harvard Business School.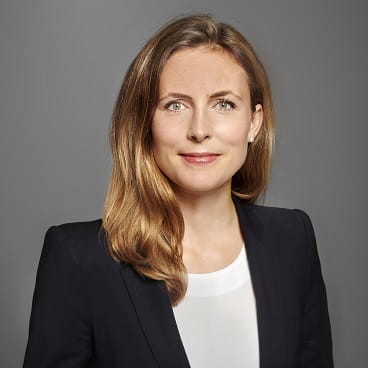 Ann-Katrin Petersen
Investment Strategist
Mrs Petersen is vice president and Investment Strategist with Allianz Global Investors, which she joined in 2014.

In her current role, she is responsible for developing macroeconomic research and providing top-down analysis of global financial markets relating to investment opportunities in Europe for the firm's investment professionals and client service teams, and for conveying the firm's views to clients and media.

Before joining Allianz Global Investors, Mrs Petersen worked as Economist Europe at Allianz SE's Group Economic Research. In the midst of the sovereign debt crisis she was responsible for analysing economic, financial and political developments in the euro area for internal and external clients worldwide.

Mrs Petersen has more than 8 years of investment-industry experience. She studied at the Universities of Bayreuth and Nottingham and graduated head of her class with a diploma degree in Economics. Moreover, she holds a bachelor's degree in Philosophy & Economics.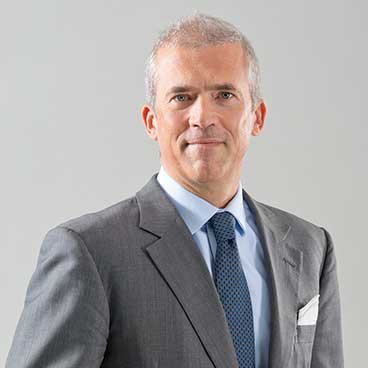 Andreas Utermann is Chief Executive Officer (CEO) of Allianz Global Investors, a global asset manager within Allianz's asset management division. He is Chair of the Global Executive Committee.
The key to infrastructure equity is hands-on, active management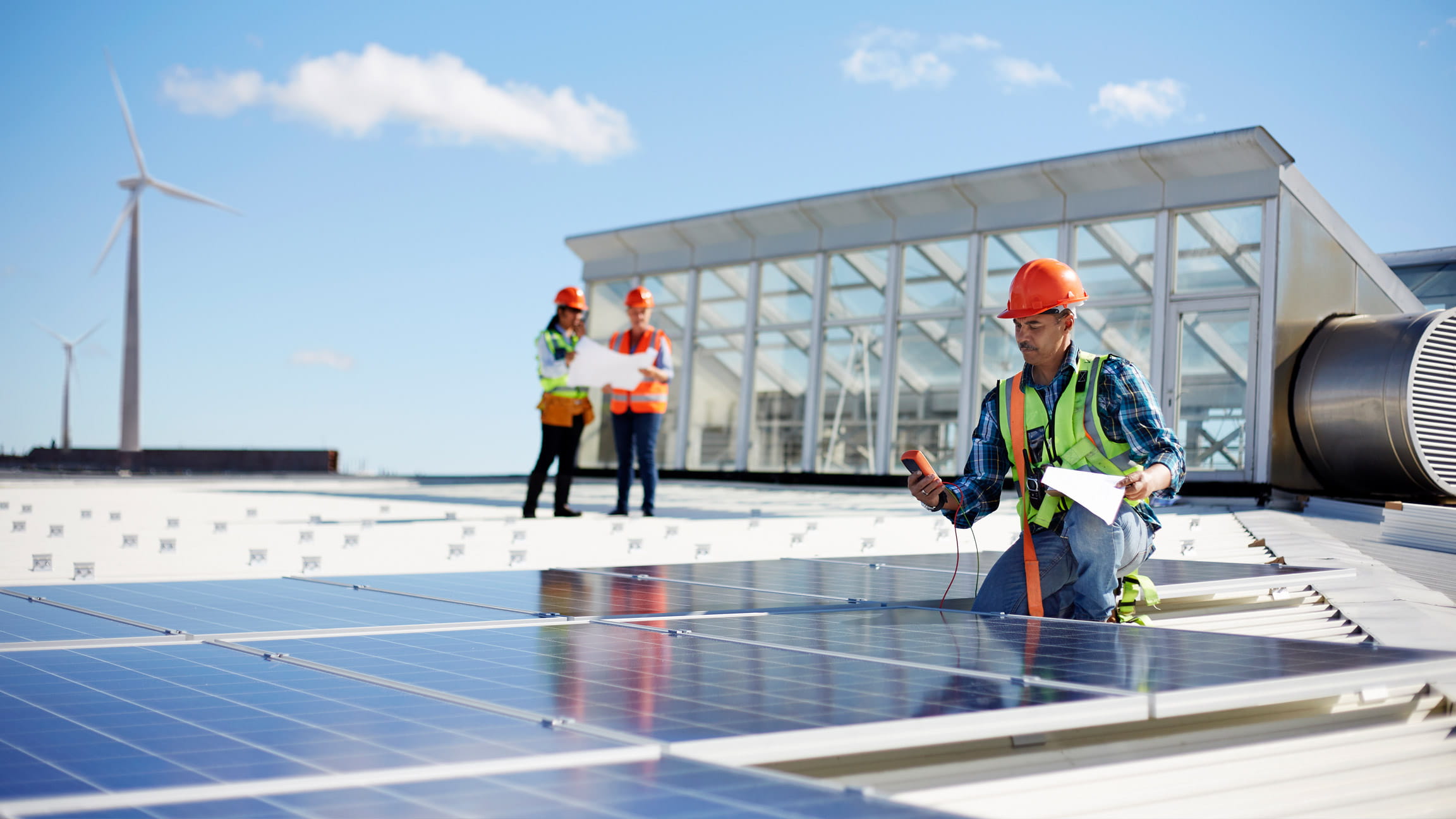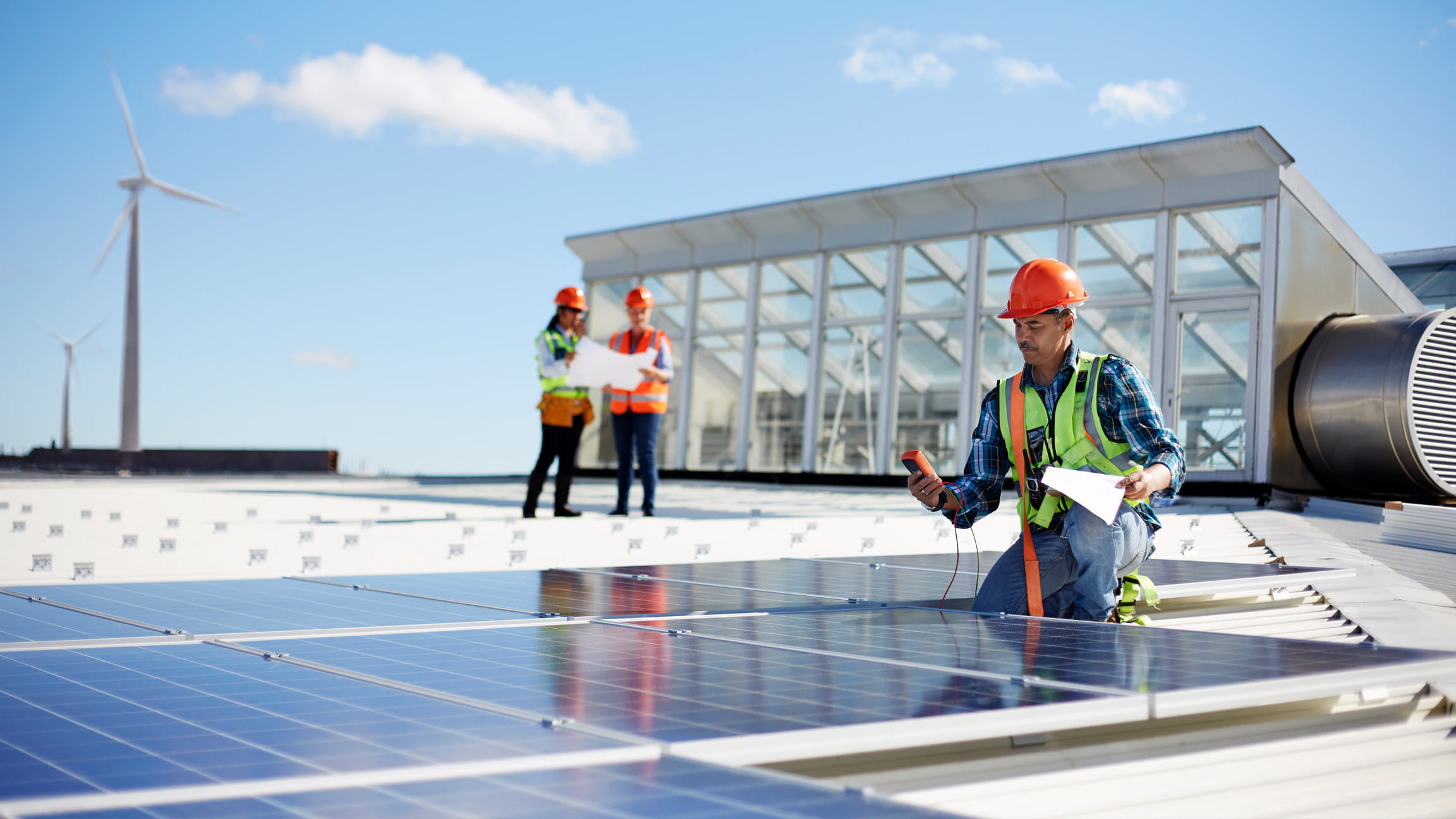 Summary
As more energy-infrastructure projects seek financing, institutional investors are playing an increasingly significant role not only as lenders, but as energy suppliers. Partnering with the right active manager – one who has expertise in managing infrastructure projects – is critical to pursuing attractive returns and managing risk.
Key takeaways


New global political agreements mean more infrastructure projects are coming online, and institutional investors are increasingly supplying capital in place of governments and banks

In the energy infrastructure space, privately negotiated electricity consumption agreements are on the rise, forcing investors to learn how to act as energy suppliers

Partnering with the right active manager – one who has the infrastructure expertise to manage the project itself – is critical to pursuing attractive returns and managing risk