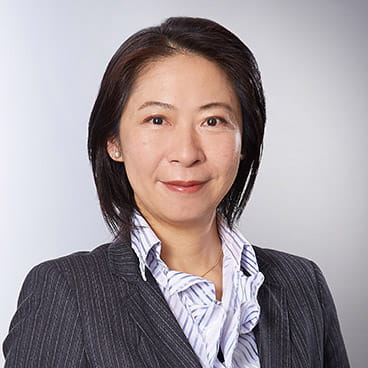 Yuki Sugi
Director, Co-Director of Research for Equity Japan
Yuki Sugi is Director, Co-Director of Research for Equity Japan with Allianz Global Investors, which she joined in 2009. As a member of Japan Equity Research team in Tokyo, she is responsible for fundamental analysis of Technology sector to assist portfolio managers by identifying opportunities to enrich portfolio construction.

Yuki has more than 22 years of financial-industry experience. Before joining AllianzGI, she worked as an analyst and senior fund manager at Nikko Asset Management for two years. Previously, Yuki was a journalist with Nikkei Business Publications for seven years, before becoming an equity analyst for another seven years in companies including Nikko Research, Morgan Stanley Securities and Lehman Brothers Securities, covering mainly consumer and industrial electronics.

Yuki has a Bachelor of Political Science from Waseda University, Tokyo. She is also a certified member of the Security Analysts Association of Japan.