Episode 26:

The US inflation conundrum and opportunities in clean energy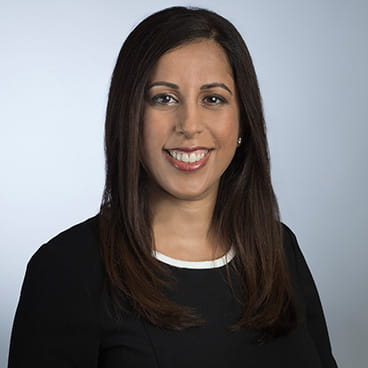 Mona Mahajan
Director, US Investment Strategist
Listen to US Investment Strategist Mona Mahajan discuss the outlook for inflation in the US, and its impact for investors going forward. Also: Fresh out of our inaugural US Sustainability Day, Mona talks about research she has been developing on climate and clean-energy opportunities, especially in light of President Biden's proposed infrastructure plan.
Show notes
The Investment Intelligence Podcast: The US inflation conundrum and opportunities in clean energy
Host: J.P. Vicente, Head of US Marketing & Client Engagement at Allianz Global Investors
Featured guest: Mona Mahajan, US Investment Strategist at Allianz Global Investors
Notes, quotes and references:
J.P. talks with Mona about investor concern about inflation, President Biden's infrastructure plan and what market conditions suggest for portfolios. They also discussed climate change and opportunities in clean energy—topics Mona talked about during our recent inaugural US Sustainability Day.
Some key thoughts and topics from this episode:
Should investors be concerned about inflation?
"If these inflationary pressures do persist, the key will be what the Fed does and how the Fed reacts. Perhaps they will have to change their stance on tapering, especially tapering of their asset purchases. The date that we are looking towards is the (Fed's) August Jackson Hole meeting. If they do have a change in stance, it may come then."
As the economy re-opens, where do you see opportunities?
"The value story still makes a lot of sense because it includes service sectors…like the energy and commodity space, and it also includes areas like industrials…that we think also has legs, especially as (Biden's) infrastructure package begins to take hold. Where we see a little bit more softness are probably the stay-at-home stories and technology and large-cap technology."
Are you concerned about the US labor market?
"We really won't get a clear picture of the labor economy until after September…when (enhanced) unemployment benefits roll off. There are some questions still in place: Will there be a skills match or a skills mismatch? The people that are employed, looking for employment post-September, will they want to return to areas that are more service-oriented, like restaurants, bars, gaming, leisure? That's really where the demand is for labor right now. And of course, more high-paying jobs are still far and few between."
Where can fixed-income investors find yield as interest rates edge higher?
"We would probably still favor higher yield and high yield vs. investment-grade bonds at this point. We certainly think parts of the high-yield market remain attractive. There are (also) ways to play the fixed-income marketplace where you can get a little bit more upside from equities: Convertible bonds, for example, are another way to do that as well. And then also, when you look outside of the US, we think about Asian high yield, or even parts of the European high-yield market."
Do you expect the Biden administration can get its infrastructure plan through Congress?
"We really do remain hopeful that what's being built here is sustainable beyond just the Biden administration, and we also are hopeful that even if it is a case of two steps forward, one step back, we do get a very big step forward in the next four years."
How can investors incorporate clean energy into their portfolios?
"One sector that would most directly benefit from the transition to clean energy would be areas like wind, solar, biofuel and electric vehicle manufacturers. You could also consider…investments in traditional energy sectors that have committed to becoming cleaner…(such as) a lot of the large oil majors in the US…and a lot of the major car manufacturers that have a percent that they will now commit to make more electric and non-gas-guzzling type vehicles. And…the ecosystem around clean energy is also growing, and that includes areas like industrial metals—for example, copper. That is very heavily used not only in solar and wind infrastructure, but also in electric vehicles."
The full episode has even more details on the topics above. Check it out.
Our recent Sustainability Day event featured a variety of interesting engaging panel discussions (on topics ranging from finding the path to integrate ESG in portfolios to research, regulation, and impact investing) and a provocative keynote address by former Trader Joe's President Doug Rauch. To watch a replay on our virtual platform, click here.
Cultural recommendations:
J.P. recommends reconnecting with music that you enjoyed years ago, something he did during a recent long drive. His indulgence? Australian '80s rockers Men at Work, known for Down Under, Who Can It Be Now, Overkill and It's a Mistake, all big video hits back when MTV was kingmaker in the music business.
Mona ordered a new swing set for her kids back in March and, like many Americans during a year marked by supply-chain disruptions, she is wondering when her purchase might finally arrive? Supply-chain disruptions have become a hot topic of conversation among consumers, perhaps because lately only about 40% of container ships globally were on time arriving at ports!
Creativity and editing: Peter Lennox.
Production: Mark Egan.
1660304