Episode 27:

What does faster global growth mean to your portfolio?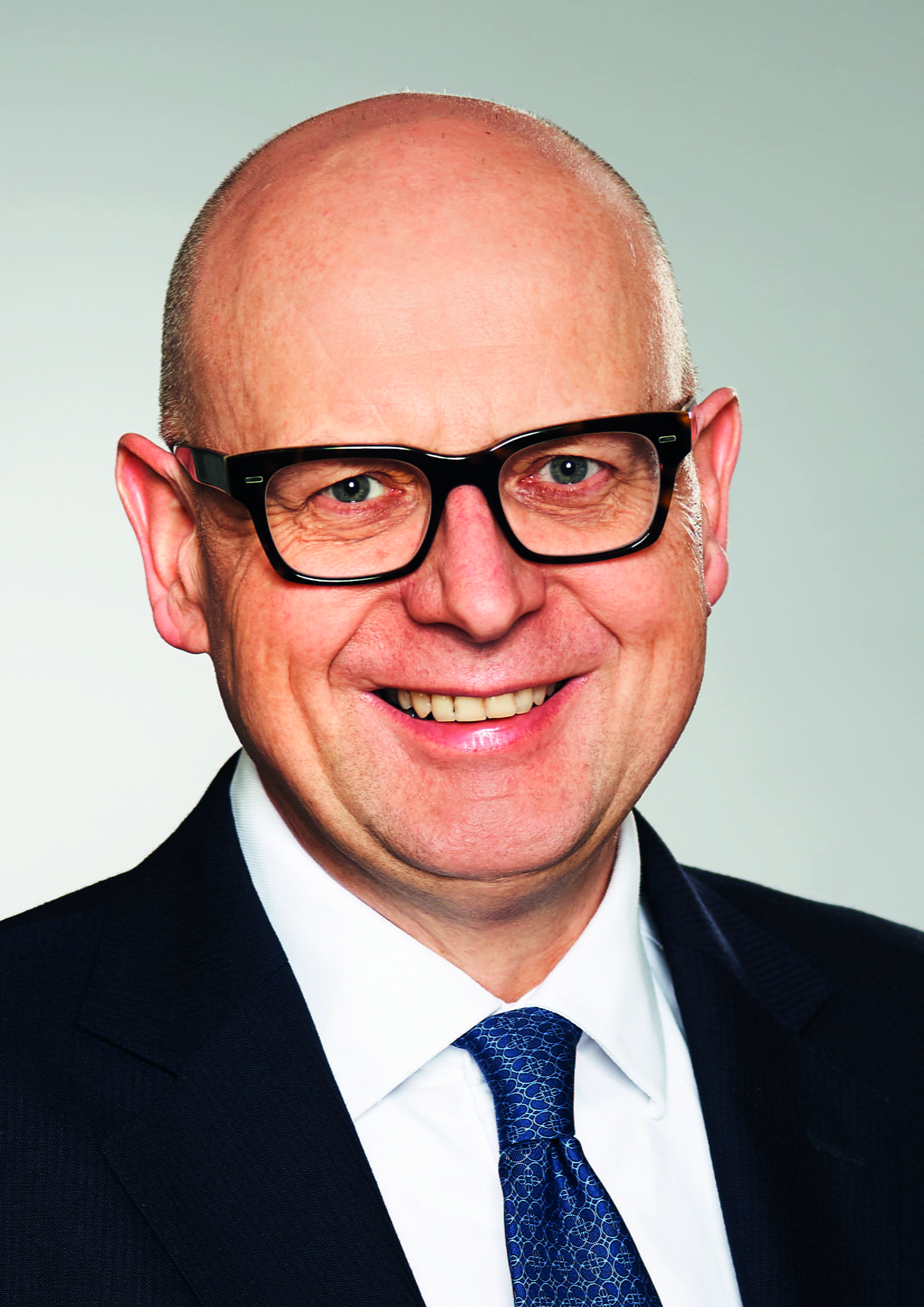 Global Head of Economics
Listen to Global Head of Economics Stefan Hofrichter discuss his midyear global economic outlook, including his views on growth, inflation, productivity, labor shortages, supply issues, demographics, and more. Also: Stefan contextualizes his forecasts in terms of portfolio positioning and available opportunities in the current fluid environment.
Show notes
The Investment Intelligence Podcast: What does faster global growth mean to your portfolio?
Host: J.P. Vicente, Head of US Marketing & Client Engagement at Allianz Global Investors
Featured guest: Stefan Hofrichter, Global Head of Economics at Allianz Global Investors
Notes, quotes and references:
J.P. talks with Stefan about the forces shaping the global economic outlook — including views on growth, inflation, productivity, labor shortages, supply issues, demographics, and more — and how investors should position their portfolios in such a fluid market environment.
Some key thoughts and topics from this episode:
What should investors expect for economic growth?
"The recovery started last year in the second half, and it will continue in 2021, but also in the year thereafter… Of course, there will be major differences from region to region, and country to country. So far, the growth locomotive has been the US, most recently, and before that, China. Going forward, I wouldn't be surprised if Europe, which has been a laggard in this recovery, would ultimately also start to accelerate in terms of growth, now that the vaccine rollout is at full speed."
What's your outlook on inflation?
"My view is that there is an increasing probability that inflation will surprise on the upside, beyond what is currently priced in. And that's related, to some extent, to strong money supply growth, which is unprecedented in peacetime… But, beyond the pure monetary argument, which is always debatable, I think you can also identify changes below the surface in the economic structure [like deglobalization and tightness in the labor markets.] So I wouldn't be surprised if the markets continue to challenge this benign inflation outlook."
Economists like Paul Krugman are challenging the notion idea that an increase in the money supply somehow translates directly into inflation—especially in periods of extremely low interest rates. What do you make of this?
"I'm always puzzled when I see inflation expectations and forecasts, that don't take into account monetary developments…. In the long run, money plays a role in explaining inflation… And while it makes intuitive sense to say low money velocity points to rather low inflation, empirical data simply don't tell this story, and hence I'm not fully convinced that the velocity argument is one that is supporting the case for a persistent low inflationary environment."
What's next for global trade?
"It's not clear to me that we will return to the globalized world that we knew up until the financial crisis, in the near-term. When you look at the data over the last 10 years there has been a trend of international trade becoming slightly less important for overall economic activity than in the years before. This trend is likely to continue. We're not falling back to the 1970s or even earlier. But this additional boost to global economic activity via trade, I think this is something that we're going to miss for a while."
What are the implications of these economic trends for fixed-income portfolios?
"We think central banks, and in particular the Fed, will need to start normalizing monetary policy down the road… And I think this will provide some headwinds on sovereign bond yields, notably in the US, but also to the rest of the world."
Will the risk-on environment persist for equities?
"From a pure fundamental perspective, I think it's reasonable to reduce exposure to equities in a balanced portfolio to a more neutral allocation. That doesn't mean that equity is about to fall, but the risk/reward is much more balanced. From a longer-term perspective, valuation is certainly an argument in favor of non-US equities."
The full episode has even more details on the topics above. Check it out.
Cultural recommendations:
J.P. recommends Secrets of the Whales, a docuseries tailor-made for families and anyone fascinated by nature. From executive producer James Cameron and narrated by Sigourney Weaver, the series "plunges viewers deep within the epicenter of whale culture to experience the extraordinary communication skills and intricate social structures of orcas, humpbacks, belugas, narwhals and sperm whales."
Stefan says that, as a Bavarian, there's nothing better than putting on his lederhosen and heading out to enjoy the European countryside. He recommends hiking as the best way to take in Europe's stunning mountains, fantastic lakes, and castles and other historic sites. And of course, "don't forget to relax in the biergarten."
Creativity and editing: Peter Lennox.
Production: Jeffrey Keegan
1677028