Episode 28:

How can a supermarket chain help you invest sustainably?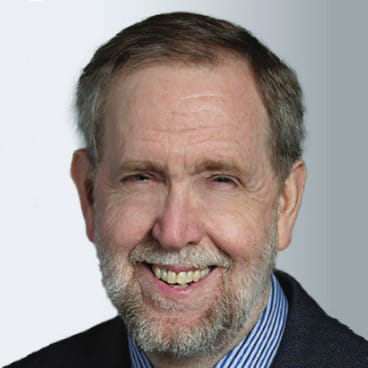 Former President of Trader Joe's, Board Member of Conscious Capitalism, Founder and President of Daily Table
Listen to Former Trader Joe's President Doug Rauch discuss how business leaders can rethink the way they run their companies to make them more sustainable, and how investors can better spot which organizations are on the right track and which are not. Also: Doug talks about re-thinking capitalism, re-generative design, issues of morality and inclusion in running businesses, and much more.
Show notes
The Investment Intelligence Podcast: How can a supermarket chain help you invest sustainably?
Host: J.P. Vicente, Head of US Marketing & Client Engagement at Allianz Global Investors
Featured guest: Doug Rauch, President of the non-profit Daily Table and former President of Trader Joe's
Notes, quotes and references:
J.P. talks with Doug Rauch about how companies can become more sustainable and what investors should look for to identify firms moving in the right direction. They discuss a range of economic ideas from conscious capitalism to Kate Raworth's doughnut economics and Gene Sperling's book Economic Dignity. Doug was recently keynote speaker at Allianz GI's recent inaugural US Sustainability Day.
Some key thoughts and topics from this episode:
Is the current path of capitalism sustainable?
"Borrowing from Charles Dickens, it's like we're in the best of times, the worst of times. Capitalism has shown in the last century that it has lifted more people out of poverty than any time in human history. From that standpoint, it absolutely won out as the economic system. At the same time, we are suddenly discovering that this successful model of economic vitality is eating the planet alive, that we're using up something like two and a half planets a year and we are on a crash course that's not sustainable at all."
If the current system is in trouble, what would a better approach look like?
"Any conversation around sustainability in business has to take on a stakeholder environment at its heart, because if it uses the old shareholder model, you're always going to have a conflict … You're going to feel like every time you do something for the environment, that isn't maximizing shareholder return, that you're compromising. The stakeholder model says that you can get to win-win-win for all stakeholders such that your bottom line is actually better by doing it."
What about doughnut capitalism, the notion that ecological boundaries limit growth?
"I like that concept as one to help root us and ground us in reality, that we live on a planet and it has physical constraints which maybe 100 years ago we didn't think about too much, and now we are. But I also think that, on the other hand, we should not put constraints on our creativity and our ability to perhaps come up with ways we can grow, and find abundance that we don't end up pushing our physical constraints."
Should there be a moral component to capitalism?
"Capitalism that isn't fundamentally and systemically tied to a high sense of morality and moral obligation is unmoored and … becomes 'crapitalism,' or cronyism."
How can investors identify sustainable companies?
"It's important that you look at a company that considers sustainability in everything it touches. Are we helping our communities become more sustainable? Is our supply chain becoming more sustainable? Et cetera."
The full episode has even more details on the topics above. Check it out.
Our recent Sustainability Day featured a variety of interesting engaging panel discussions and a provocative keynote address by Doug. To watch a replay on our virtual platform, click here.
Cultural recommendations:
J.P. recommends the documentary Breaking Boundaries: The Science of Our Planet, by David Attenborough, which draws on research on planetary boundaries by Swedish academic Johan Rockström.
Doug recommends Seaspiracy, a documentary about the costs of commercial fishing and the book Fewer, Richer, Greener, by Laurence Siegel, which makes the case for optimism as a result of improvements to health, wealth and longevity.
Creativity and editing: Peter Lennox.
Production: Mark Egan.
1693267