Episode 34:

Are we entering a golden age for technology investing?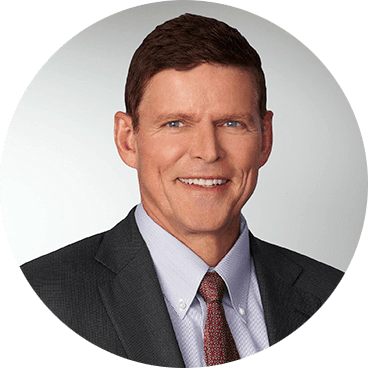 Walter Price
Managing Director, Lead Portfolio Manager
Listen to senior portfolio manager Walter Price discuss how a confluence of factors challenging a post-pandemic world—i.e., labor shortages, supply-chain strains, the fight against climate change—can usher in a golden age for technology and set the stage for strong investing opportunities in the sector. Specifically, Walter talks about opportunities in cloud computing, cyber security, artificially intelligence, and much more.
Show notes
The Investment Intelligence Podcast: Are we entering a golden age for technology investing?
Host: J.P. Vicente, Head of US Marketing & Client Engagement at Allianz Global Investors
Featured guest: Walter Price, Managing Director, Lead Portfolio Manager
Notes, quotes and references:
JP and Walter discuss how post-pandemic challenges, from supply-chain disruptions to labor shortages and climate change could set the stage for a golden age of technology investing. Walter also talks about how the shift to cloud services creates an opportunity for tech firms to establish a generational advantage by establishing a software-as-a-service ecosystem.
Some key thoughts and topics from this episode:
What is your assessment of the outlook for the technology sector?
"I look at the environment … as a golden age for technology. Technology provides a solution to many of the longer-term issues that the world economy has to address, such as climate change and labor shortages brought on by demographics and the need to diversify the supply chain away from China into other geographical areas."
Do you think labor shortages will turn out to be a temporary or a secular issue?
"It's a secular issue. Demographics are working to continue this labor shortage for at least the next 10 to 15 years ... That's a backdrop for adoption of technology. This happened in the '50s, this happened in the '90s and we're (now) looking at a sustained period of this tailwind behind technology."
How does the current labor shortage create an opportunity for technology firms?
"You have enterprises and governments around the world deciding that they're going to move their infrastructure to the cloud. There are several reasons for that … it's the labor shortage, it's the fact that you can't hire enough cybersecurity professionals, for example, to secure your environment … there's a tremendous shortage of professionals … and the only way you're going to solve that problem is by buying more solutions instead of products that need to be monitored and diagnosed and remediated. So, you're going to buy security-as-a-service (and) you're going to move to the cloud."
What is the nature of the software-as-a-service opportunity?
With "software-as-a-service you're buying a product where the vendor updates the software every six months, takes all inputs from its users and prioritizes them and updates it. So, in one day, you update your software to the latest version, and you stay on the latest version, and it's got security and it's starting to build artificial intelligence into the application. And you don't have to do that yourself, so there is tremendous productivity improvement as a result of this new enterprise system."
What's the No. 1 challenge facing chief executive officers today?
"CEOs all over the world are trying to figure out how do we deal with this movement toward sustainability, this requirement to think about our planet and how we're affecting it … I'm happy to say technology is leading the way at least in providing solutions. Look at this move to cloud computing. All the big cloud guys are saying, 'Okay, we're going to reduce our footprint of our data centers, which is the biggest cost in a data center is power, by moving to hydro or moving to geothermal or putting solar next door, buying sustainable resources to fuel our data centers."
The full episode has even more details on the topics above. Check it out.
Walter's blog Insights from Silicon Valley offers his views on everything from the outlook for electric cars to the threats and opportunity in the battle among streaming services.
Cultural recommendations:
J.P. recommends McCartney 3,2,1. The six-part streaming series features Paul McCartney reminiscing with record producer Rick Rubin about his long and storied career as they stand over a mixing board to re-listen to his original Beatles, Wings and solo master recording sessions, revealing layers of musical experimentation that was often buried in the final mixes or left out entirely.
After more than a year of COVID-19 theater closures, Walter recently enjoyed attending a live performance in the company of others, attended one of singer Sara Bareilles' farewell performances of Waitress during its current limited Broadway return.
Creativity and editing: Peter Lennox.
Production: Mark Egan.
1885476