Episode 38:

An on-the-ground look at China's investment landscape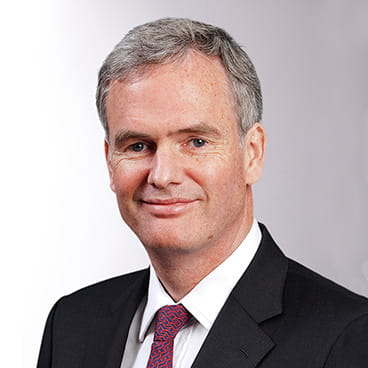 William Russell
Global Head of Product Specialists Equity
Listen to Global Head of Equity Product Specialists William Russell discuss the Chinese investment landscape from an on-the-ground perspective. William and host J.P. Vicente have a broad conversation on topics ranging from the state of the economy to fiscal and monetary policies, China's zero Covid policy, the state of the property market and the technology sector, China's approach to sustainability, and a lot more. Also: William puts it all in the blender to find
out how it translates into potential investment
opportunities.
Show notes
The Investment Intelligence Podcast: An on-the-ground look at China's investment landscape
Host: J.P. Vicente, Head of US Marketing & Client Engagement at Allianz Global Investors
Featured guest:William Russell, Global Head of Equity Product Specialists at Allianz Global Investors
Notes, quotes and references:
J.P. and William discuss the reasons behind a recent spate of economic developments from the world's second-largest economy from an on-the-ground perspective. They also talk about the implications of the US and China both betting heavily on dominating many of the same industries, and how investors can position portfolios for the coming opportunity.
Some key thoughts and topics from this episode:
What is your current assessment of the Chinese economy?
"The economy has really slowed quite rapidly and, as a result, what we're seeing is that policy, which was in tightening mode a year ago, is now switching to an easing mode. Expectations are that after around 8% GDP growth last year, we're looking more like 5% GDP growth in China for the coming year. Obviously, that's still a premium to much of the rest of the world, but it's still a significant slowdown in the context of where China has been historically."
Should investors be troubled by stress in the real estate sector?
New leverage regulations "have led to a very sharp bout of deleveraging as companies have scrambled to get their debt levels down. But I don't think this is likely to lead to a very hard landing in property because the government has a number of policy tools that it can use, if needed, to mitigate the situation."
How should investors view the so-called Chinese government crackdown on technology?
"This is really about a pivot from what you might call consumer tech, to hard technology, and ensuring that sufficient capital is being deployed in areas that China sees as essential to future innovation and the development of a very modern economy, in areas such as semiconductors."
What about China's approach to climate change and related sustainability issues?
"My view on China is that they are extremely serious on tackling these issues. They have set targets for peak emissions in 2030 and net-zero emissions in 2060. It's important to understand one really important point of difference between China and the West: In China, targets are taken very seriously. They're put into place … and are designed to under-promise and over-deliver."
How can investors navigate a world where China and the US increasingly compete in key industries?
"In some areas such as renewables, China has clear global leadership. In other areas, it's really not so clear cut. But, over the longer-term, I think what it's going to mean is that investors will want to have a foot in both camps, to both capture opportunities, but also, to mitigate the risk of missing out."
The full episode has even more details on the topics above. Check it out.
Investing in China is one of Allianz GI's four investible themes for 2022: You can read about why we believe now is the time to reconsider China here. Global Equity Chief Investment Officer Virginie Maisonneuve writes about the new chapter in China's epic story here and you can read an article on the investment opportunity in decarbonizing a country that burns half of the world's coal every year here.
Cultural recommendations:
J.P. recommends the streaming hit TV show The Marvelous Mrs. Maisel, about a 1950s housewife who becomes a stand-up comedian. The series ended its third season in 2019 with a devastating cliffhanger but returns with season four in mid-February. Interestingly, the show's lead character Midge Maisel is actually based on the creator of the show's father.
William recommends enjoying spending some time walking around Hong Kong, a city routinely considered a concrete jungle, which is actually home to many hidden treasures, including 10,000 buddhas, a ghost town and Wishing Trees.
Creativity and editing: Peter Lennox.
Production: Mark Egan.
1998608