Episode 40:

Investing for impact on the road to Net Zero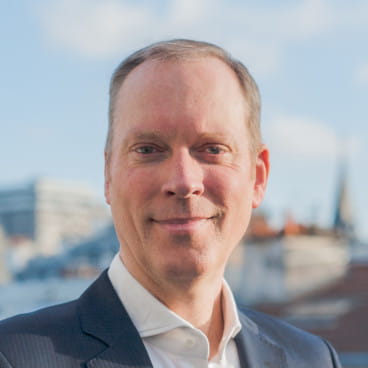 Matt Christensen
Global Head of Sustainable and Impact Investing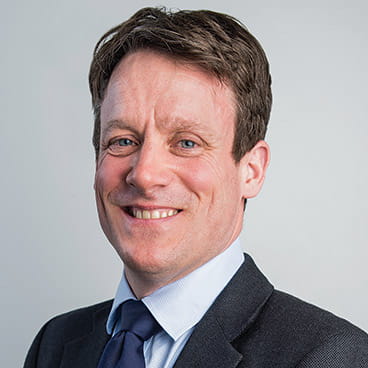 Mark Wade
Head of Sustainability Research and Stewardship
Listen to AllianzGI's Matt Christensen, Global Head of Sustainable and Impact Investing, and Mark Wade, Head of Sustainability Research and Stewardship, discuss the impact of COP26 and the Glasgow Climate Pact, and what role investors can play as we travel on the road to Net Zero. Hint: Investing for impact is a big part of it. Also: Matt, Mark and host J.P. Vicente discuss the all-important topics of Planetary Boundaries and Inclusive Capitalism.
Show notes
The Investment Intelligence Podcast: Investing for impact on the road to Net Zero
Host: J.P. Vicente, Head of US Marketing & Client Engagement at Allianz Global Investors
Featured guests: Global Head of Sustainable and Impact Investing Matt Christensen, and Mark Wade, Head of Sustainability Research and Stewardship, both at Allianz Global Investors
Notes, quotes and references:
Matt, Mark and J.P. discuss the COP26 conference that produced the Glasgow Climate Pact and how investors can help finance the road to Net Zero through such investing approaches as impact and thematic investing, in particular around three big topics—Climate Change, Planetary Boundaries and Inclusive Capitalism.
Some key thoughts and topics from this episode:
Matt, how did the COP26 climate change conference change the road to Net Zero emissions?
"A number of positive new initiatives occurred at Glasgow. One of them is the Glasgow Climate Pact … which includes a range of agreed items for a better and more resilient approach to climate change. What really is going to matter now is how the financial services sector can create solutions quickly enough to deal with the 1.5-degree constraint that we're all under while still earning money."
Mark, what if leading nations fail to keep pledges of Net Zero emissions by 2050?
"Our ability to achieve goals in 2050 are very clearly defined by the progress we make by 2025 and 2030. There's an undoubted cumulative and compounded impact from every piece of action or inaction: Every 0.1-degree deviation from the 1.5-degree target raises the most-likely costs of living in a higher temperature world. So, from my perspective, we made a good start. Whether we made a 0.5-degree or a 1.1-degree improvement in our outcome, that's great. But if we don't meet them, the costs, both from a population perspective—and from a financial perspective—are going to be very significant."
Matt, what are the big themes in sustainable investing?
"Our three thematics are Climate Change, Planetary Boundaries and Inclusive Capitalism. Climate Change is the one that's most mainstream as a sustainable investing theme. …Planetary Boundaries is really the next wave … going from environmental to social, and the next wave after that is Inclusive Capitalism. You can think of that as the post-Covid world that we're inheriting … and how to start answering questions around stakeholder capitalism that are really becoming quite pertinent today."
Mark, is it inevitable that the road to Net Zero will be inflationary?
"We most likely need to change, either by consuming more efficiently, differently, or less. …This could be inflationary for some goods, but it could also be deflationary for solutions that can benefit from economies of scale. And I suppose we forget that there are plenty of solutions on offer at the moment, they're just not scalable."
The full episode has even more details on the topics above. Check it out.
You can read Matt's recent piece An inflection point for sustainable investing here and the firm's approach to Unlocking the "S" in capitalism here.
Cultural recommendations:
J.P. recommends the movie tick, tick…Boom!, the directorial debut of Lin-Manual Miranda, based on an autobiographical musical by playwright Jonathan Larson, who created several Broadway hits, most famously Rent.
Matt has been reading The Island at the Center of the World, The Epic Story of Dutch Manhattan and the Founding Colony that Shaped America, by Russell Shorto while Mark recommends two movies—Don't Look Up, an apocalyptic black comedy starring Leonardo DiCaprio and Jennifer Lawrence, and the Jane Campion-directed Western The Power of the Dog. He's also been binge-watching the final season of the TV show Ozark, starring Jason Bateman as a mild-mannered money launderer.
Creativity and editing: Peter Lennox.
Production: Mark Egan.
2034529