Episode 09:

Are European stocks poised for a rebound?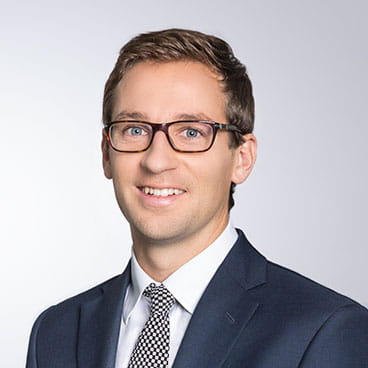 CFA, Director, Portfolio Manager, Growth Equity EU
Listen to portfolio manager Marcus Morris-Eyton discuss how the quicker-than-expected adoption of disruptive technologies due to the Covid-19 pandemic is changing the investment landscape for non-US stocks. Also: Get his take on the expected impact of the European Union latest fiscal stimulus plan on the economy and the stock market.
Show notes
The Investment Intelligence Podcast: Are European stocks poised for a rebound?
Host: J.P.Vicente
Featured guest: MarcusMorris-Eyton
Notes, quotes and references:
J.P. opens his questions with a mention of Joseph Schumpeter, the economist and author of the seminal 1942 book Capitalism, Socialism, and Democracy. You can learn more about Schumpeter's ideas here.
Some key thoughts and topics from this episode:
Has the pandemic generated what Schumpeter would call 'creative destruction'?
"It's an exciting time to be an investor at the moment, because Covid-19 has been a game-changer ... (particularly) the impact it's had on the speed and acceleration of technological disruption across a wide range of sectors. And this is now occurring at a rate far quicker than many of us would ever have normally imagined. Companies and businesses have been speaking about digitalization and disruption for many, many years. What we're now witnessing is a growing divide between those companies who invested in their technological capabilities and those businesses who haven't and whose business models look increasingly outdated. So, in my view, it's actually no coincidence that you've seen a far greater performance dispersion between the winners and losers during this lockdown period than you would typically expect to see."
How have some companies outperformed during the recent dislocation?
"Many online businesses have been able to attract customers and brands at a far quicker rate than ever before, and that's typically the hardest part for these online businesses to crack, customer acquisition. The virtual circle of the business model means that the more customers you're able to attract, the more valuable your platform becomes … So I believe this Covid-19 period, where many of these online-platform-led business models have been able to attract customers and brands, is a material step change in the value proposition of these businesses moving forward."
Can you share an example of how this shift to digitization has helped any specific sectors?
"Many (payment) companies are reporting that they've seen three to four years' penetration growth in three to four months alone, as people shied away from using cash ... That's an example of somewhere that we expect to see a real step change in penetration that will probably never, ever be reversed."
As economies come out of the pandemic, the tech sector has led the recovery. Are those valuations now potentially stretched?
"Yes, many of them may look stretched if you're looking one or two years out, but on a five- or 10-year view, that's where you can really generate the material growth potential, if these companies can continue to compound the earnings growth that they're generating at the moment."
What's your opinion of Europe's latest fiscal stimulus?
"What we are seeing is much more coordinated action than we've seen in Europe for many years, and this is something to get excited about. But also we hope that this investment will go in the right areas and actually create and help innovate the next new technologies. One area that Europe certainly seems to be at the forefront of is clean energy. Europe is investing very heavily here (and) seems to have a first-mover advantage—and there's no doubt that Asia and the US will catch up—but if Europe is able to create companies that are ahead of the curve from a technological perspective, and then build the whole ecosystem around that, that creates a real exciting opportunity for Europe to actually be properly ahead of the curve."
The full episode has even more details on the topics above. Check it out.
Cultural recommendations:
J.P.: "Drown", a semi-autobiographical, short story collection from Dominican-American author Junot Diaz.
Marcus: "The Last Dance", a new documentary series about sports superstar Michael Jordan and the 1990s Chicago Bulls.
Creativity and editing: Peter Lennox
Production: Mark Egan
1301171