Episode 11:

How to manage climate risk in your portfolio?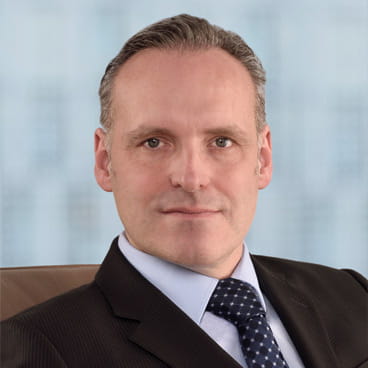 Chief Investment Officer, Infrastructure Equity
Listen to Infrastructure Equity CIO Armin Sandhoevel discuss how climate risk affects portfolios today, what investors can do to manage it, and what impact it can have on credit and the banking system. Also: Armin reviews the state of the renewables market in times of COVID-19, discusses the outlook for the asset class, and shares his thoughts on how investors should think about "stranded assets."
Show notes
The Investment Intelligence Podcast: How to manage climate risk in your portfolio?
Host: J.P. Vicente
Featured guest: Armin Sandhoevel
Notes, quotes and references:
J.P. and Armin's exchange about renewables and climate change includes a discussion of US Federal Reserve Governor Lael Brainard's views about how climate change could impact economic growth and interest rates. You can find her 2019 speech, titled "Why Climate Change Matters for Monetary Policy and Financial Stability", here. Brainard made headlines lately, announcing the Fed's partnership with Massachusetts Institute of Technology to build and test a digital currency.
Some key thoughts and topics from this episode:
How have renewables deals held up during the Covid-19 pandemic?
"Renewables as an investment case react very robustly in these times (of crisis). That has to do with the fact that renewables are mostly defined as critical infrastructure with preferred access to the energy grid. So, what will happen? The majority of all the delayed projects are expected to be installed and developed in 2021. And there is no difference between the regions: That is the case for Europe, the US, China, and for other important renewable markets like India, Brazil and Japan."
Will government support remain important to renewables in the coming years?
"So, in the short term, that could be … In the long run, I see definitely less influence of governmental programs when it comes to investment opportunities. But we should never forget governments are very inventive in terms of absorbing returns and values. I would say regulatory risk would stay as a constant companion for investors."
In terms of drivers for renewables growth, are Europe and the US very different?
"We have different drivers for development: In the US, it's more or less all about competitiveness. In the end, it's a pure investment case. In Europe … it comes from two other angles. One is that a lot of people would like to see more ESG—Environmental Social Governmental—stuff in their investment universe. And of course, renewables is a perfect match for that. And the other (driver) is that the Europeans … see renewables as an answer to address climate change in a better way."
How should investors view climate change as a risk?
"There is no doubt that climate change is already impacting every facet of the economy, including infrastructure, agriculture, residential/commercial property, as well as human health and labor productivity. So over time, if significant action is not taken to check rising global average temperatures, climate change impacts could impair the productive capacity of the economy and undermine its ability to generate employment income and opportunities. While our understanding about particular kinds of climate risk is advancing quickly, our understanding about how different types of climate risk could interact remains in the very early stages from what I've seen."
What are the current economics of renewables?
"Low construction costs combined with low operating costs and zero fuel impact costs—because we are talking about wind and solar—create the perfect conditions for renewables."
Where do renewables fit in a portfolio?
"It's all about portfolio diversification. To put it all together: Firstly, diversify your portfolio with alternatives, and in particular, infrastructure. Then, within that infrastructure, make sure that you also have access to renewables."
The full episode has even more details on the topics above. Check it out.
Cultural recommendations:
J.P. has been watching the documentary series "Cooked" by Alex Gibney and Michael Pollan, based on Pollan's book "Cooked: A Natural History of Transformation".
Armin is reading "Vanished Kingdoms: The Rise and Fall of States and Nations" by Norman Davies, about the history of such ancient kingdoms as the Grand Duchy of Lithuania and the Kingdom of the Rock, founded by ancient Britons before England and Scotland existed. Armin also recommends spending time with the work of Flemish painter Jan Van Eyck and says he is personally looking forward to the reopening of major museums post Covid-19.
Creativity and editing: Timothy Wong
Production: Mark Egan
1306791