Episode 12:

Which key technology trends should investors focus on next?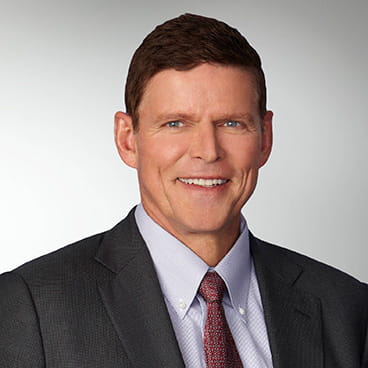 CFA, Managing Director, Senior Portfolio Manager
Listen to senior portfolio manager Walter Price discuss the outlook for technology stocks, the net impact of COVID-19 pandemic on the sector, and what key technology trends investors should be keeping a close eye on, including what's next for 5G and cyber security.
Show notes
Which key technology trends should investors focus on next?
Host: J.P. Vicente
Featured guest: Walter Price
Notes, quotes and references:
JP and Walter exchange views on tech stocks and what advances such as cybersecurity and 5G will mean for investors. They also discuss cyber-theft and cyber-disruption, what it costs the world economy, and what that suggests about future valuations of cybersecurity stocks.
Some key thoughts and topics from this episode:
What is your current assessment of the technology sector?
"We were in the process of changing out the infrastructure of the world from a client server or an on-premise infrastructure to a cloud-based software as a service infrastructure ... Covid-19 and the volatility of the environment has just emphasized why you want to have a more flexible cloud-based infrastructure."
Are you comfortable with tech stock valuations where they are (at the start of September)?
"I'm comfortable with the valuations, given the environment that exists today, and as we look forward, we don't see interest rates or inflation spiking up. We think the biggest crisis is how do we get the world economy growing again, and recovering, and how do we get this big increase in unemployment working its way down? I think technology and investment in infrastructure is part of the solution to that problem, and therefore I think technology has a nice wind at its back as we go forward over the next couple years."
Should cybersecurity be a right that the government should help secure on behalf of its citizens?
"I think government has to be heavily involved with all the help they can get from the private sector … cyberidentity protection and cyberhealth protection is a fundamental right that I look at as something that's going to be provided, just like healthcare is provided as part of the company's offering to their employees. I think cyber protection should be offered the same way and will be eventually."
Given its growing importance, what is the outlook for the cybersecurity sector?
"The cybersecurity industry has grown 15 to 20% a year for the last 10 years, and (given the gap between losses from cybertheft and the low level of current spending on protection) it's probably going to continue to grow at that rate for the next 10 years. It's very much an unmet need."
What are the biggest opportunities from 5G?
"5G has huge promise for companies that make things: I think most of them will have 5G networks in the next five to 10 years to change the way they run their factories and operate their factories. It's (also) good for the carriers, because many of the carriers will have this new business, which … could be 50% of their business incrementally for many of these telecom companies. So, it could be huge."
The full episode has even more details on the topics above. Check it out.
Walter writes the Insights from Silicon Valley column, offering his views on everything from the outlook for electric cars to investing during the pandemic-induced lockdown. You can read his insights on allianztechnologytrust.com
Cultural recommendations:
J.P. has been re-reading former Village Voice jazz critic Gary Giddins' book "Visions of Jazz: The First Century", about the birth of jazz in the early 20th century, telling the story of its roots in blues and ragtime up to the achievements of contemporary jazz greats.
Walter has finally found the time to explore over-the-top (OTT) streaming video services and is loving their personalized recommendations, one of the best-known consumer applications of Artificial Intelligence and machine learning.
Creativity and editing: Timothy Wong
Production: Mark Egan
1337233