Episode 17:

The US has voted: What's next for investors now?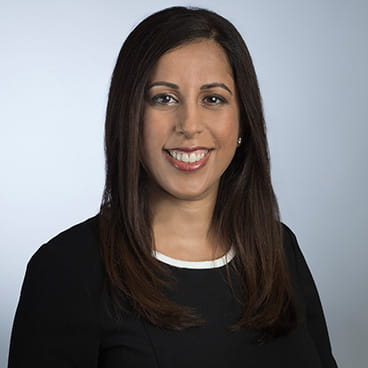 Mona Mahajan
US Strategist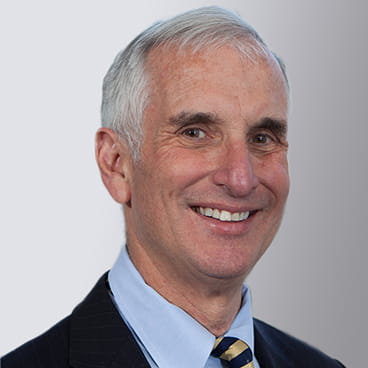 Head of Government and External Affairs
Listen to US Strategist Mona Mahajan and Head of Government and External Affairs Peter Lefkin (Allianz of America Corporation) discuss the aftermath of the US Presidential election, and what it means to the country's political balance, the economy and financial markets. Also: What rising Covid-19 cases mean to investors, and what else is in store for investors under a Biden Presidency, including the future of infrastructure investing and potential changes in the tax code.
Show notes
The US has voted: What's next for investors now?
Host: J.P. Vicente
Featured guest: Mona Mahajan and Peter Lefkin
Notes, quotes and references:
J.P. talks with Peter and Mona about what the US presidential election means for getting things done in Washington, whether that's passing another stimulus package or further reforms to a US healthcare system still mired in the COVID-19 pandemic. They discuss what all this means for investors and investment portfolios before offering some tips for staying sane during the pandemic.
Some key thoughts and topics from this episode:
Peter, does it matter that President Trump has refused to concede the election?
"It matters. Most of our society is not predicated on laws, but it's predicated on tradition. It confers legitimacy and the failure to have a concession speech will leave … the very high number of people—72 million people who voted for President Trump—a fair number of those people will no longer perceive Vice President Biden as credible and so, having legitimacy. Legitimacy is an essential component of leadership, so this puts the new president in a much poorer situation."
Mona, what's your economic and market outlook?
"As we look out to the next 12 months, we certainly remain hopeful that the economic rebound does happen. And, in fact, from an investment perspective we'll still be in an environment where rates are low, and perhaps we also get additional fiscal stimulus on the table. So, with that backdrop, it's not a bad one for risk assets broadly, and hopefully for the economy broadly as well."
Peter, what approach do you expect from a Biden administration?
"President Biden by nature is an incrementalist. He's also an institutionalist, and I would anticipate his presidency will be more similar to that of President Gerald Ford or President George H.W. Bush, where you push incremental changes, but not utopian changes."
Mona, what might Biden achieve in his first year or two in office?
"Markets like evolution, not revolution. What we're seeing in the base case of a Biden presidency and a split Congress… is what we're calling a "Biden-lite" policy agenda for the next four years. That means on the revenue side, you're probably not getting a full $4 trillion in tax increases. Perhaps you're not getting any of it… On the spending side, we also may not get the full $7 trillion of fiscal spending that Joe Biden had outlined on things like infrastructure and clean energy. So, in terms of what the priorities would be for a Biden administration, some of them that I'll highlight are (fiscal stimulus, infrastructure investment, including in technology infrastructure such as 5G, and executive actions related to clean energy)."
Mona, how might investors adjust their portfolio?
"2020 was a very bifurcated market where technology and the stay-at-home COVID winners really led the market. Whereas some of the laggards in the cyclical space … really underperformed. We think that could balance out more in 2021. So, we're not only thinking about adding or layering in cyclical parts of the market, but also some of the non-US assets as well that could play some catch-up here. …Given we may be facing more congenial global relationships, perhaps an ongoing softer dollar, notably China and parts of north Asia could benefit from a thawing of tensions, but also better virus outcomes overall in that region. Finally… some areas that we are starting to warm up to include infrastructure investing across parts of the industrial complex, clean energy which we think is in secular growth mode… US housing we think is still in secular growth and has some strength left in it… And then areas of technology infrastructure, particularly 5G which we think is a 2021 story, but also the ongoing AI, robotics, med-tech space, all continue to remain attractive to us. So, all of these we think could thrive in a post-election environment."
The full episode has even more details on the topics above. Check it out.
For more about Mona's current thoughts about the Biden administration, read her recent article.
Cultural recommendations:
J.P. has been enjoying the new album by Chris Stapleton, Starting Over—which the Associated Press calls a "sure-footed masterpiece"—especially the songs Cold, recorded at the iconic Muscle Shoals Sound Studio in Alabama, as well as the song Nashville, TN.
Mona recommends watching the film The Social Dilemma, which blends documentary and narrative drama to reveal the hidden machinations behind our favorite social media platforms that can distract us to what is important in our everyday lives.
Peter has been listening to the Siriusly Sinatra satellite radio station, singing along, learning the lyrics of his favorite tunes from the Great American Songbook and reliving his erstwhile fantasy of being a nightclub crooner.
Creativity and editing: Timothy Wong
Production: Mark Egan
1420433