Episode 18:

Is your portfolio (artificially) intelligent?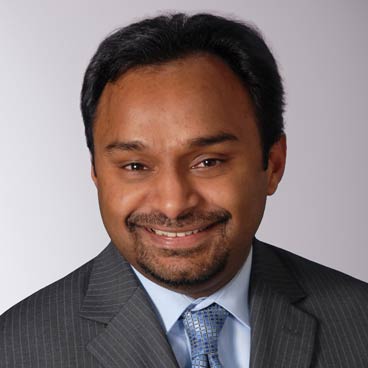 Portfolio Manager
Listen to lead portfolio manager Sebastian Thomas discuss how Artificial Intelligence has become a pervasive technology that is creating many potential investment opportunities for investors worldwide. Also: Sebastian reviews the many uses of AI in today's world. Hint: It's a lot more than you might think.
Show notes
Is your portfolio (artificially) intelligent?
Host: J.P. Vicente
Featured guest: Sebastian Thomas
Notes, quotes and references:
J.P. and Sebastian discuss how artificial intelligence is changing everything from the way we live and work—from improved manufacturing efficiency to self-driving cars—and how this increasingly ubiquitous tool can help investors identify potential winners and enhance potential portfolio outcomes.
Some key thoughts and topics from this episode:
What is artificial intelligence from an investment perspective?
"Ever since the first computer was designed, people have envisioned machines that could be in the service of humanity. We've been slowly working our way towards that vision for many years but there have been roadblocks in the way. What's happened more recently is some of those fundamental roadblocks have been surmounted through innovation. When we talk about artificial intelligence, we talk about machines that are able to understand, reason, learn, and act on inputs. What we're looking for are companies that are either advancing these technologies, or able to deploy it to the benefit of their customers, or ones that are able to leverage these technologies to transform their industries. That's what we're looking for from an investment perspective."
Is AI an investible theme?
"In terms of areas such as the Internet of Things and Smart Cities, there are a number of companies who are working on initiatives. They're not just the new innovative startups … but they're also the existing companies that have embraced innovation and are making investments in areas of AI or other forms of automation to bring about this change."
Which sectors are ahead of the curve when it comes to AI?
"The information and communications sector is one that has embraced AI technologies for some time. Manufacturing has embraced it in terms of factory automation. Financial services has embraced algorithms for many years and has used it to develop new products and services to better serve customers."
What is the relationship between artificial and people intelligence?
"One of the really profound ways that AI can have an impact on people's lives is to sort of take the robot out of themselves. For example, … where AI can play a role is to remove all the mundane work that doctors didn't go to medical school for and give them back the space to be able to better engage with patients. That's a way where AI actually helps you become more human.
What impact could regulation have on AI?
"It's a very important dialogue that needs to be happening, as with the development of any market and one as important as artificial intelligence, certainly. Because companies can find themselves in situations that can be difficult for them to resolve on their own. That requires input from the public and may require regulation to help solve (those challenges) to put the right foundations (in place)."
What AI developments are particularly exciting now?
"The place that's maybe surprised me is how much progress people are making in a relatively short period of time in the area of sort of self-driving vehicles or enhanced driver assistance areas. There's tremendous progress going on there at a faster pace than I would have expected."
The full episode has even more details on the topics above. Check it out.
Watch a short video about how Allianz Global Investors uses AI to inform investment decision-making, and view an infographic about how the AI revolution is reshaping our lives.
Cultural recommendations:
J.P. has been watching the streaming mini-series The Queen's Gambit, based on the novel. The drama has inspired countless people worldwide to take up chess or to renew their love of the game. It's also spawned some inventive media coverage, including a holiday shopping list inspired by the series.
Sebastian, like many of us during the ongoing pandemic, has had more family time and has been playing games with his son, especially (and entirely coincidentally) chess and also the word game Quiddler and the card game Sushi Go!
Creativity and editing: Timothy Wong
Production: Mark Egan
1440804