Episode 19:

What's in store for your portfolio in 2021?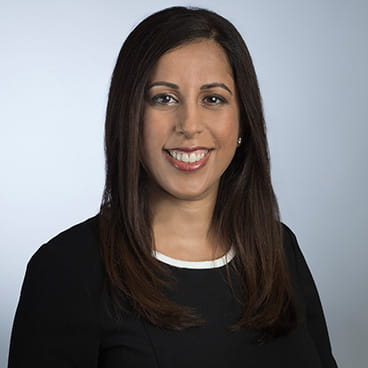 Mona Mahaja
US Investment Strategist
Listen to US Strategist Mona Mahajan discuss Allianz Global Investors' outlook for 2021, including how key developments—such as the evolution of the COVID-19 pandemic, the vaccination process, and a new US President—are likely to shape market behavior and impact asset prices, trade negotiations, government spending, and much more. Also: How should you position your portfolio in light of all this?
Show notes
The Investment Intelligence Podcast: What's in store for your portfolio in 2021?
Host: J.P. Vicente
Featured guest: Mona Mahajan
Notes, quotes and references:
J.P. talks with Mona about the outlook for 2021 and implications for portfolios. They discuss how COVID-19 vaccines are being rolled out, what investors should expect from a Biden administration and what investors should look out for in various asset classes as the year unfolds, among other things.
Some key thoughts and topics from this episode:
What do you expect from the first year of a Biden administration?
"What we have in place is both a Democratic president and the Democratic Congress … but keep in mind … the Senate is now tied 50/50 with Kamala Harris as vice president casting any deciding votes. So … we think that the Biden administration will tread lightly. They most likely will not be able to enact still their full $4 trillion in tax hike proposals or their full $7 trillion in fiscal spending proposals. So, what we still have here is most likely a Biden-lite scenario, where they really will prioritize in Year One what they see as most likely to get through in a more bipartisan way."
What does Biden mean for taxes?
"It would not be a savvy or very popular move to focus on tax hikes out of the gate in the first 100 days. Ultimately though, as we head towards the end of 2021, we do think that some of the $4 trillion of proposed tax hikes do come to fruition. Biden has proposed a corporate tax rate increase from 21% to 28%. We think that ends up somewhere in the middle at 24-25%. He's also proposed higher marginal tax rates, higher capital gains taxes, and higher taxes for offshore companies. We do think this happens on the margin on the individual side, especially for the wealthiest individuals."
What about COVID relief and spending?
"In the first 100 days, they do expect to focus on COVID relief. And that comes in the form of both vaccinations, but also putting out another stimulus bill … that package is likely to be … close to $750 to $1 trillion."
What economic growth do you expect in 2021?
"GDP growth is expected to be about 4-4.5% in 2021. That's well above potential growth in the US, and of course, well above last year's GDP growth rate of negative 4%."
Do you agree with the view that equity and bond markets (on January 7) are priced to perfection?
"Valuations do remain at the high end of their range, but we also see a backdrop that is pretty supportive of risk assets ... (including) growth that is accelerating … but also stimulus that's being added to the system. And of course, we have the Fed and central banks globally remaining supportive. In our view, that backdrop is pretty benign for risk assets going forward, at least for this year. Investors remain somewhat steadfast, interestingly, in the view that another bear market like we saw back in March of last year is unlikely. …Of course, after such a strong run would we expect periods of consolidation, some sideways movements, some pullbacks? Yes, absolutely. But in our view, those can be used by investors as tactical opportunities."
The full episode has even more details on the topics above. Check it out.
For more about the investing outlook for the year ahead across asset classes and global regions, you can read the firm's views about 2021 here.
Cultural recommendations:
J.P. recommends the new Pixar animated movie Soul, now streaming. The movie about a near-death experience has some great performances and plenty of star power, including Jamie Foxx—playing Pixar's first black lead role—Tina Fey and Graham Norton. But, as a die-hard jazz fan, J.P. particularly enjoyed the soundtrack, played and arranged by Jon Batiste.
Mona, like many people in the New York metro area who have just spent the year working from home, is looking for a new house and is witnessing first-hand the lowest US mortgage rates in history and low inventory.
Creativity and editing: Timothy Wong
Production: Mark Egan
1473727