Episode 22:

Should investors be worried about inflation?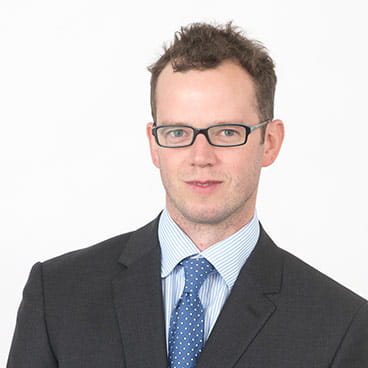 Senior Fixed Income Portfolio Manager
Portfolio Manager
Listen to Head of Macro Unconstrained Fixed Income Mike Riddell and Portfolio Manager Kacper Brzezniak discuss the outlook for global inflation in light of massive fiscal and monetary stimuli due to the Covid-19 pandemic. Mike and Kacper tackle many top-of-mind questions for investors today, including: Are long-term inflation expectations really about to change? Is inflation taking hold globally or being driven by specific countries? What impact will it have on yield curves and investors' portfolios? And much more.
Show notes
The Investment Intelligence Podcast: Should investors be worried about inflation?
Host: J.P. Vicente, Head of US Marketing & Client Engagement at Allianz Global Investors
Featured guests: Mike Riddell, Head of Macro Unconstrained Fixed Income at Allianz Global Investors and Kacper Brzezniak, Global Macro Portfolio Manager at Allianz Global Investors
Notes, quotes and references:
J.P., Mike and Kacper discuss how fixed-income markets held up throughout the COVID-19 pandemic and, with economic recovery now underway spurred by global fiscal stimulus, whether inflation could pose an imminent or longer-term danger to investment portfolios.
Some key thoughts and topics from this episode:
Mike, what is your global outlook for inflation?
"We really struggle to believe that we're going to generate a lot of inflation until we get to unemployment rates that are lower than what we saw at the end of 2019. And we are many years away from that."
Kacper, are you concerned about global inflation trends?
"The global trends, longer term, I'm not sure if they're changing. But it's very important, especially in the short term, to look at individual countries and their own dynamics. The US is the place where we're going to see higher actual inflation prints (likely in May) and is the one place where we have seen wage growth and inflation … previously."
Kacper, should investors be nervous about the possibility of runaway inflation at any point?
"I don't see the conditions for runaway inflation at all."
Mike, does the recent flood of fiscal stimulus raise concerns about unsustainable debt levels?
"You can have government debt-to-GDP ratios of way over 300%, and no one would really care. Japan has already gone above 200, and nobody cares. And, in fact, they have negative yields. So, there's no solvency problem there at all."
Mike, are there secular forces that could change the market's perception of long-term inflation?
"It's important to differentiate two things: What are inflation expectations and what are the market-implied inflation expectations? Because they're actually two different things. Normally people would try to understand whether there's a bubbling away of inflation … by looking at the market, because the market's expectations are normally a good indicator of what people think is going to happen. Right now, they're not that great an indicator … because central banks are distorting markets to such a large extent."
Kacper, where can investors find opportunities in fixed-income markets today?
"Emerging markets still look fundamentally pretty good value. That's both in terms of the currencies, which look quite cheap, particular those that should benefit from a strong China and a strong Asia, which is still powering ahead, but also local currency government bonds, where … yield curves are unbelievably steep, and the outright level of yield is so much higher than anything you see in the developed world."
The full episode has even more details on the topics above. Check it out.
Cultural recommendations:
J.P. recommends the new television series Searching for Italy, where actor Stanley Tucci explores Italy's cuisine, as expressed by the cultural differences of its many regions. After positive early reviews, the show has already been picked up for a second season.
Mike recommends the 2011 classic rom-com Crazy, Stupid, Love, starring Ryan Gosling, Steve Carell and Julianne Moore. Mike is not alone in revisiting this favorite; it has gained popularity recently on streaming services.
Kacper recommends The Biggest Bluff by Maria Konnikova. In this non-fiction book, the social psychology and PhD who wrote for The New Yorker tells us the story of how she set out to discover what poker can tell us about making better decisions. Instead, she made a decision she did not expect, becoming a successful, professional poker player herself.
Creativity and editing: Peter Lennox.
Production: Mark Egan.
1547133