Turkey: strong macroeconomic response required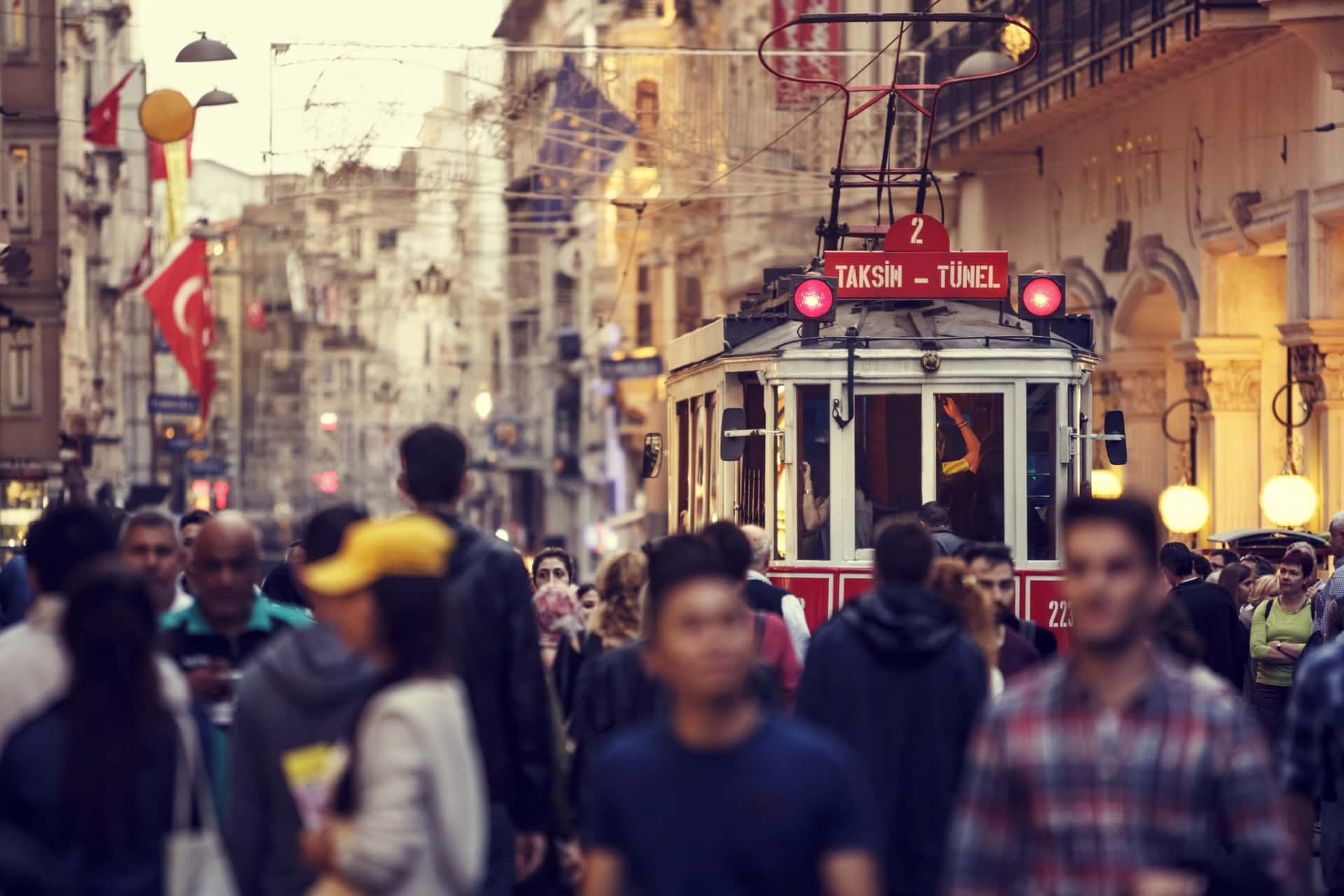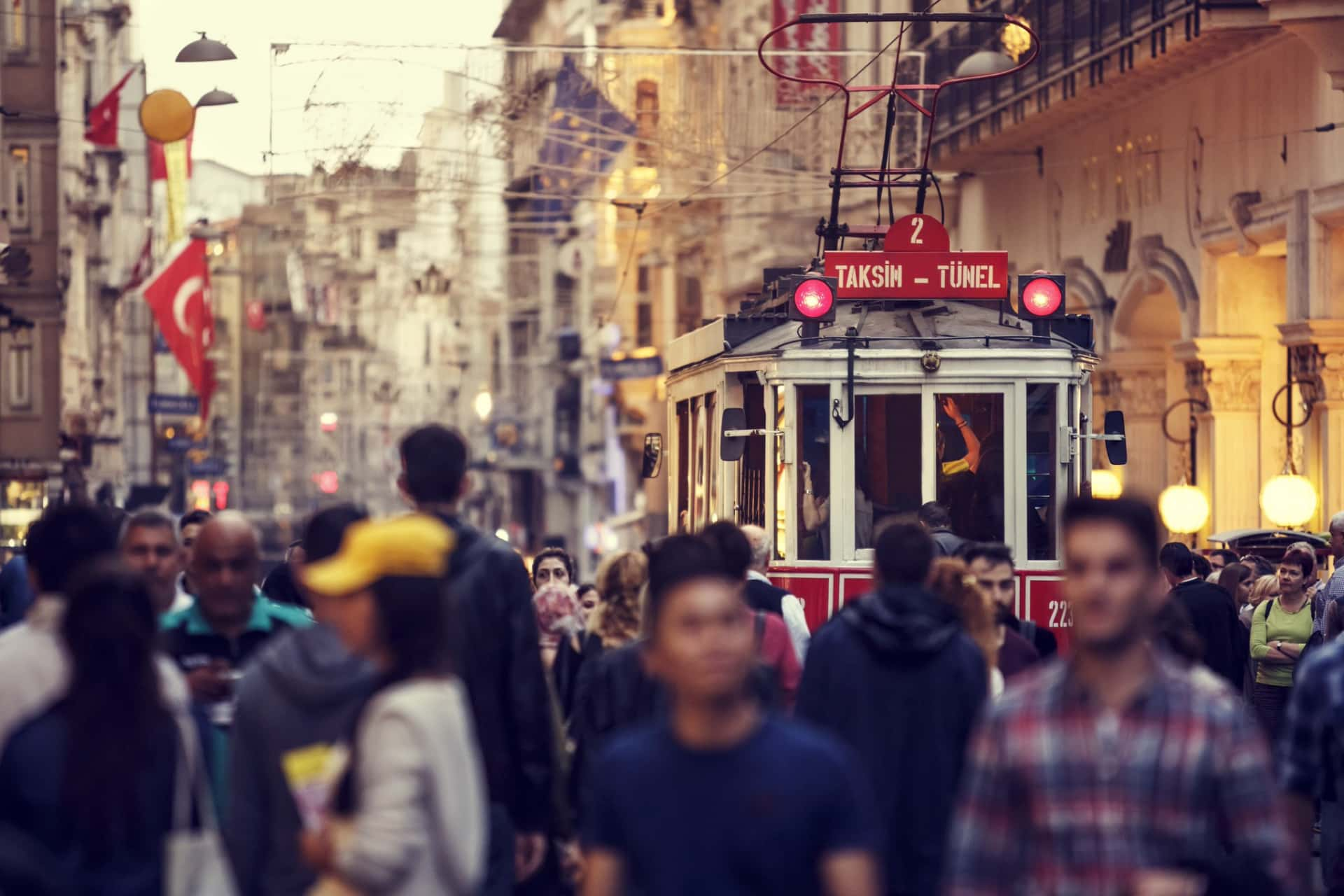 Summary
In the face of escalating structural challenges, brought to a head by the latest lira crisis, Turkey needs a stronger response characterised by tighter fiscal and monetary policy – and a less confrontational foreign policy
Key takeaways


The tariff row with the US has brought to a head a long-brewing crisis for Turkey, which faces escalating structural challenges
The size of Turkey's USD-denominated liabilities raises a question mark over its ability to refinance those debts when due, particularly as the Fed raises rates
We think the risk of contagion to other emerging-market economies is low, although investor sentiment may be hit
The danger now is that a destabilised Turkey represents a significant geopolitical risk at a time of already heightened tensions in the region
Recent events have brought to a head a long-brewing crisis for Turkey. The Turkish lira already had a difficult year, reaching new record lows against the US dollar. But the lira went into freefall on 10 August after US President Donald Trump tweeted a proposal to double his country's tariffs on imports of Turkish steel and aluminium. Turkey retaliated by raising tariffs on US cars, alcohol and cigarettes.
This row seems to have tipped the scales for Turkey. Following years of strong growth, the country was already battling an array of escalating structural challenges. Its high dependency on foreign financing – with approximately USD 180 billion in external debt coming due – leaves it vulnerable to Fed tightening. A question mark therefore hangs over the ability of Turkey's banks and corporates to refinance their debt pile. The initial freefall of the lira also exacerbated concerns about the FX short position of the corporate sector, exposing it to currency fluctuations.
The country is also a net importer of oil. Higher oil prices meant that inflation started to grind upwards and its current account deficit began to widen, leaving it vulnerable to outflows of capital. Turkey does, however, boast a strong sovereign balance sheet, which may need to be deployed to support and recapitalise banks and corporates.
Looking back: the downside of stimulus
Turkey's impressive growth has been fuelled by considerable policy stimulus. Although initially warranted, it became inappropriate once the Turkish economy started to overheat. This caused further macro imbalances such as a rising fiscal deficit, widening of the current-account deficit (5.5% of GDP in 2017) and accelerating inflation (15%).
Another major issue for Turkey has been the lack of independence demonstrated by the Central Bank of Turkey (CBT), which many believe has led to the country's too-loose monetary policy. Things took a turn for the worse in July, when the newly re-elected President Tayyip Erdogan replaced his country's finance minister with his son-in-law.
To counter concerns about the CBT's independence, the markets expected a strong macroeconomic response from the government, including higher interest rates and tighter monetary policy. However, the response announced on 10 August, as Turkey's currency plunged, was in the form of a "new economic model" focused on a "strong fight with inflation" and reducing the budget deficit to 1.5% of GDP.
We think this new economic model is well-intentioned but essentially inadequate. It fails to provide clarity surrounding a strong economic framework, which means it doesn't alleviate investors' concerns about tighter controls on monetary and fiscal policy. As a result, restrictions on the purchase of foreign exchange might be imposed, at least as a temporary measure.
Despite the geopolitical risks, contagion is likely to be low
The European Central Bank has raised concerns about European banks' exposure to Turkey. This led to a further market sell-off in early August, although we think the risk of contagion is limited to a small number of European banks. Spanish banks have the largest exposure to Turkey: they are owed more than USD 83 billion by Turkish borrowers, according to estimates by the Bank for International Settlements.
In terms of possible contagion to other emerging-market nations, the risk is low as Turkey's GDP is less than USD 1 trillion as of 2017 with relatively few links to other EMs and economies. While Turkey isn't the only EM country with a heavy external debt load, other EMs do not fully mirror Turkey's macroeconomic imbalance and geopolitical risk.
That said, investor risk aversion is likely to impact broader emerging-market assets. Many developing countries have strong fundamentals but are already trading at historic lows, making them vulnerable to a strengthening US dollar and rate increases by the US Federal Reserve.
Geopolitical ramifications
The real risk is that a recessionary Turkey, along with policy mismanagement, create further tensions in an already unstable region. President Erdogan has asked the population to switch their USD and gold holdings into lira in the name of religion and national pride, in place of imposing a tight economic framework. This could end up losing him domestic appeal and unleash political instability.
Furthermore, around half of Turkey's oil imports come from Iran, and if the US continues to treat Turkey as an unreliable strategic ally, it risks pushing Turkey further towards Iran and Russia. However, the US likely recognises that its strategic interests are not best served by losing Turkey as a NATO ally, particularly to a national and economic banking crisis.
What should investors expect?
How the situation evolves will depend on whether Turkish policymakers introduce the "right" measures to rebalance growth, tackle the macroeconomic imbalances and regain investors' confidence. To do this, Turkey needs a strong macroeconomic response. Typically, in times of balance-of-payments stress, a country will turn to the IMF for funding support, possibly even to anchor the policy orientation. Unless the Turkish government does a complete U-turn, there are no signs that this will happen.
Given Turkey's low savings rate and its reliance on foreign capital to fund its growth model, the possibility of imposing capital controls has always been dismissed. However, recent developments – and the authorities' reluctance to take the required action – raise the probability that restrictions on the purchase of foreign exchange might be imposed, at least as a temporary measure.
We see three possible scenarios:
Turkey's government and central bank could pursue tighter monetary and fiscal policy, along with a less confrontational foreign policy, to support the lira, restore the credibility of monetary and fiscal decision makers, and manage a rebalancing of the economy. If this happens, Turkey may see lower growth in the short to medium term (soft landing) – but it could avoid a recession (hard landing).
If monetary and fiscal policy remain too loose, the lira is likely to depreciate further to adjust the current-account deficit. This would further stress the balance sheets of the corporate and banking sectors. Under this scenario, Turkey's economy would be more likely to face a hard landing, which would hurt earnings expectations and the performance of Turkish asset prices.
The worst outcome would be if Turkey faced a sudden stop of capital flows. This would result in more pressure on the lira and a shrinking current-account deficit on the back of contracting imports, which could lead to an economic depression.
Concrete actions needed
Turkey has a large number of challenges to overcome in the short to medium term, and much is riding on policymakers' response. While the situation remains fragile, the announcement of the "new economic model" is heading in the right direction. However, to restore the credibility of the Turkish authorities, those announcements have to be accompanied by concrete actions. Barring that, investors may see steep earnings downgrades and a higher risk-free rate. Together with Turkey's ongoing confrontation with Western countries, this could dry up Turkey's capital flows.
The situation facing Turkey recalls the taper tantrum of 2013. The Fed's announcement that it would scale back its bond-buying programme triggered widespread market volatility, particularly in emerging markets. To the "fragile five" markets impacted at the time, we can now add the likes of Argentina, Chile, Colombia and Russia, whose higher levels of USD debt make them vulnerable to Fed quantitative tightening and rising US interest rates. Combined with a more vigorous agenda from President Trump, tensions and volatility could stay high for some time.


Investing involves risk. The value of an investment and the income from it will fluctuate and investors may not get back the principal invested. Past performance is not indicative of future performance. This is a marketing communication. It is for informational purposes only. This document does not constitute investment advice or a recommendation to buy, sell or hold any security and shall not be deemed an offer to sell or a solicitation of an offer to buy any security. The views and opinions expressed herein, which are subject to change without notice, are those of the issuer or its affiliated companies at the time of publication. Certain data used are derived from various sources believed to be reliable, but the accuracy or completeness of the date is not guaranteed an no liability is assumed for any direct or consequential losses arising from their use. The duplication, publication, extraction or transmission of the contents, irrespective of the form, is not permitted. This material has not been reviewed by any regulatory authorities. In mainland China, it is used only as supporting material to the offshore investment products offered by commercial banks under the Qualified Domestic Institutional Investors scheme pursuant to applicable rules and regulations. This document is being distributed by the following Allianz Global Investors companies: Allianz Global Investors U.S. LLC, an investment adviser registered with the U.S. Securities and Exchange Commission; Allianz Global Investors GmbH, an investment company in Germany, authorized by the German Bundesanstalt für Finanzdienstleistungsaufsicht (BaFin); Allianz Global Investors (Schweiz) AG, licensed by FINMA (www.finma.ch) for distribution and by OAKBV (Oberaufsichtskommission berufliche Vorsorge) for asset management related to occupational pensions in Switzerland. Allianz Global Investors Asia Pacific Ltd., licensed by the Hong Kong Securities and Futures Commission; Allianz Global Investors Singapore Ltd., regulated by the Monetary Authority of Singapore [Company Registration No. 199907169Z; Allianz Global Investors Japan Co., Ltd., registered in Japan as a Financial Instruments Business Operator [Registered No. The Director of Kanto Local Finance Bureau (Financial Instruments Business Operator), No. 424, Member of Japan Investment Advisers Association and Investment Trust Association, Japan]; and Allianz Global Investors Taiwan Ltd., licensed by Financial Supervisory Commission in Taiwan.

576467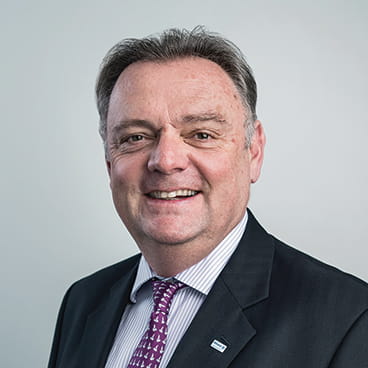 Neil Dwane
Global Strategist
Neil Dwane is a portfolio manager and the Global Strategist with Allianz Global Investors, which he joined in 2001. He coordinates and chairs the Global Policy Committee, which formulates the firm's house view, leads the firm's bi-annual Investment Forums and communicates the firm's investment outlook through articles and press appearances. Neil is a member of AllianzGI's Equity Investment Management Group. He previously worked at JP Morgan Investment Management as a UK and European specialist portfolio manager; at Fleming Investment Management; and at Kleinwort Benson Investment Management as an analyst and a fund manager. He has a B.A. in classics from Durham University and is a member of the Institute of Chartered Accountants.
Beware inflation, which lurks before it spikes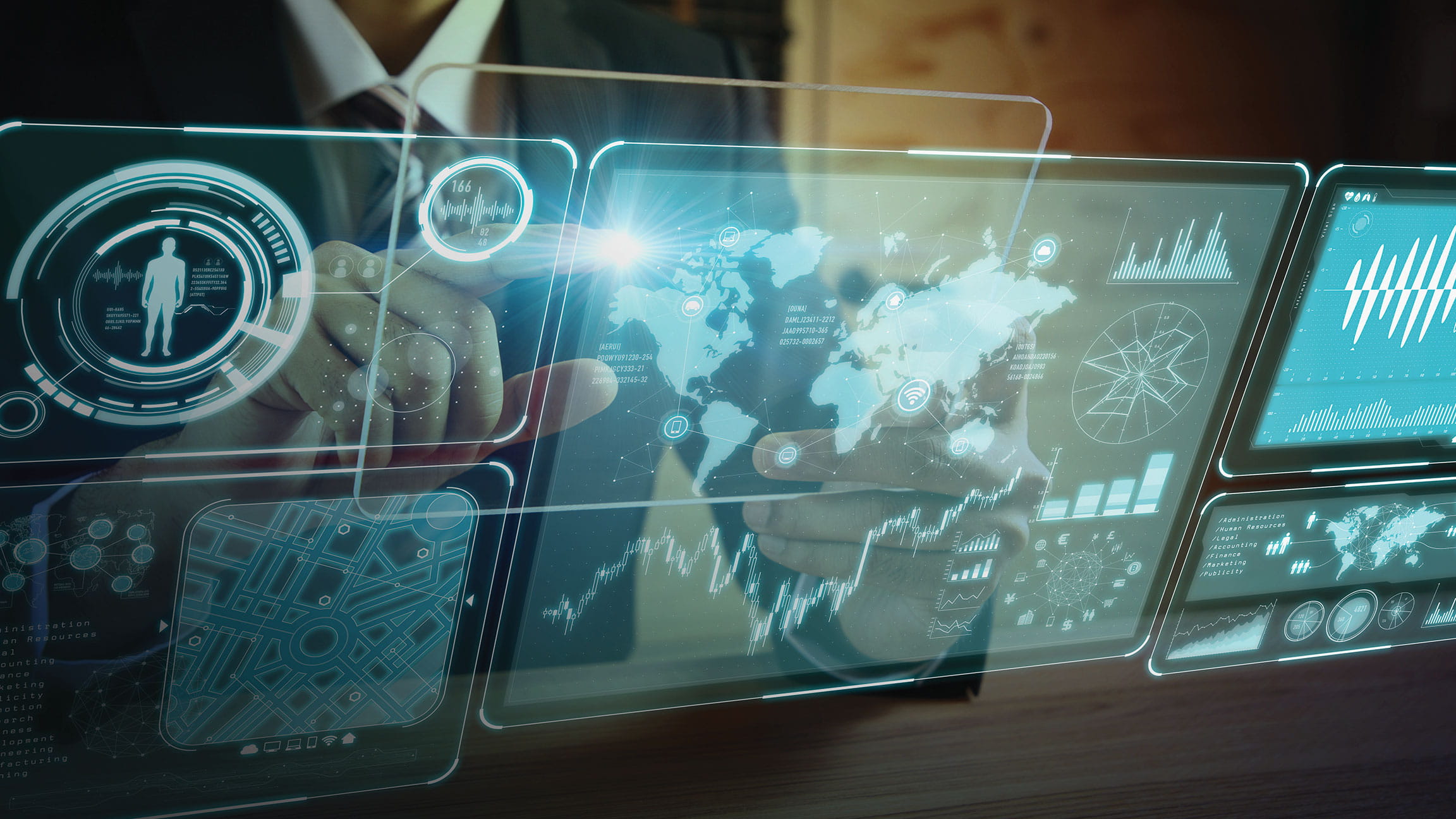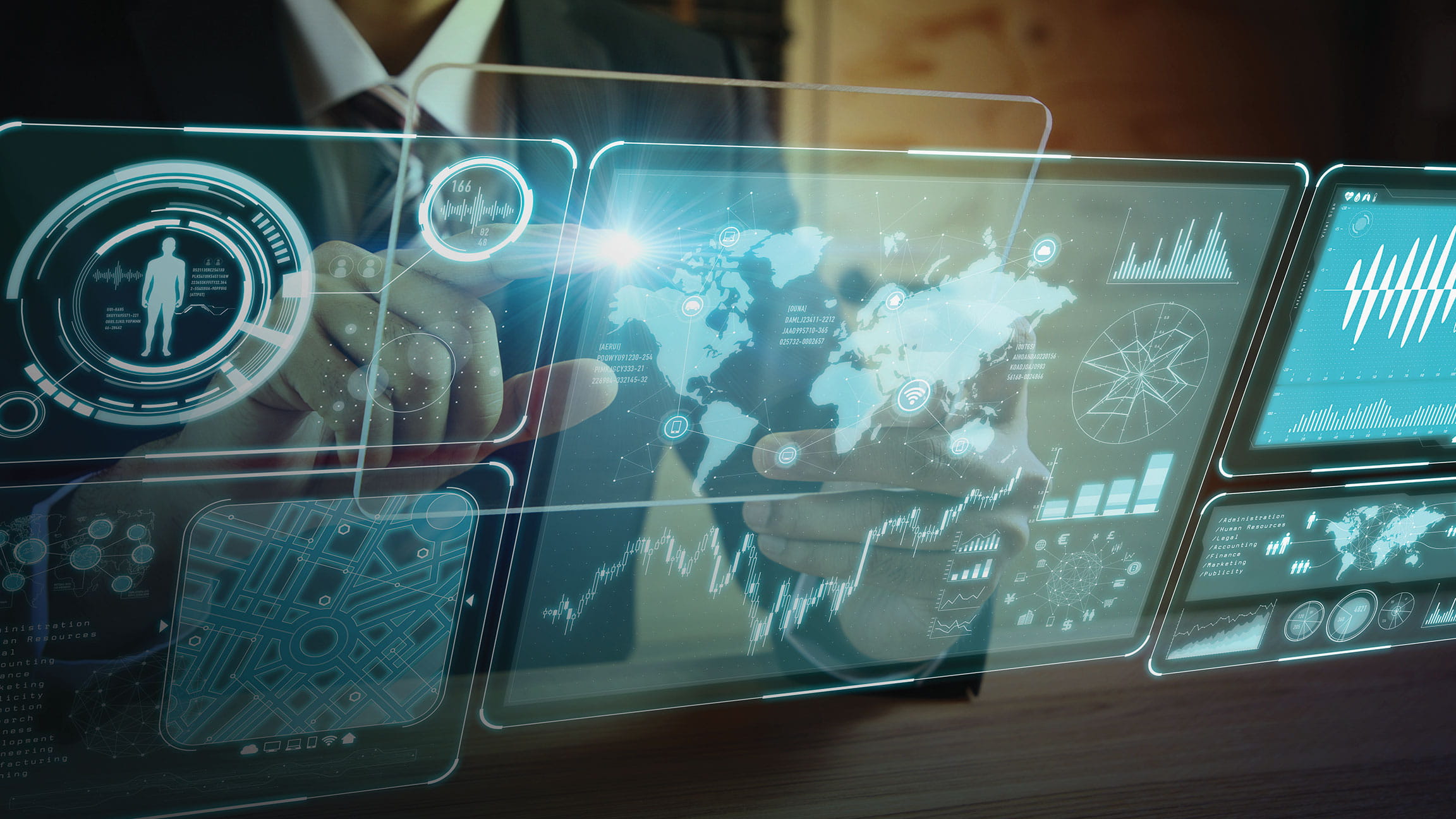 Summary
Investors shouldn't get complacent about inflation: we may not see an early return to historic levels, but conditions are ripe for an unexpected rise. To fight the erosion of their purchasing power, investors should consider real assets – such as commodities and real estate – as well as equities and inflation-linked bonds.
Key takeaways


Inflation may be temporarily gone, but it should not be forgotten: oil prices, currency volatility and trade wars could force up inflation unexpectedly
The combination of inflationary factors and disinflationary structural forces – ageing demographics, a shrinking workforce – raises the risk of a policy error by central banks
When central banks see inflation, they will likely celebrate it rather than try to quash it like they did decades ago
Rather than debate what inflation's true level is, or why it hasn't reverted to historical norms, investors should question their own inflation complacency