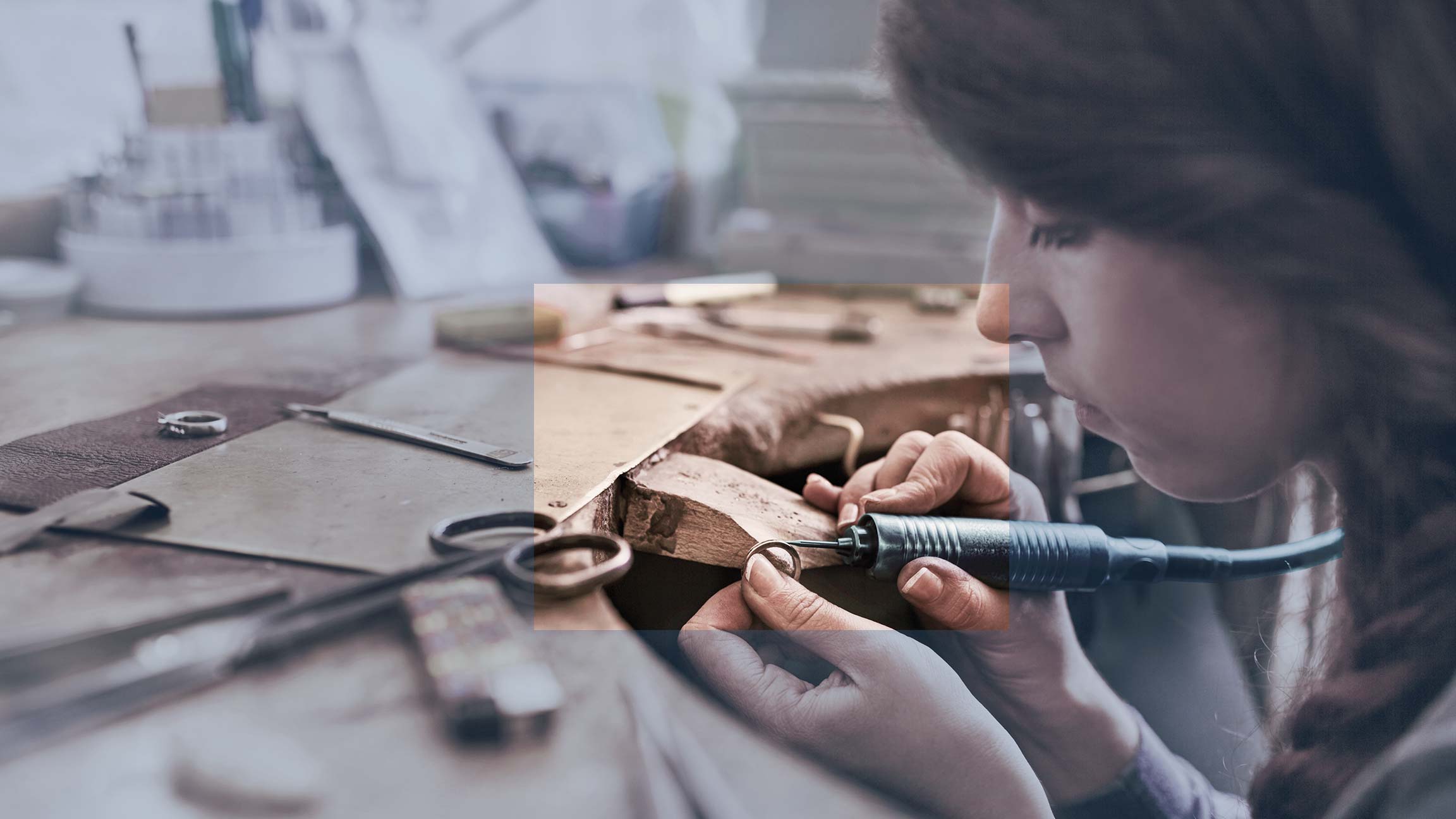 Active is:
Striving for excellence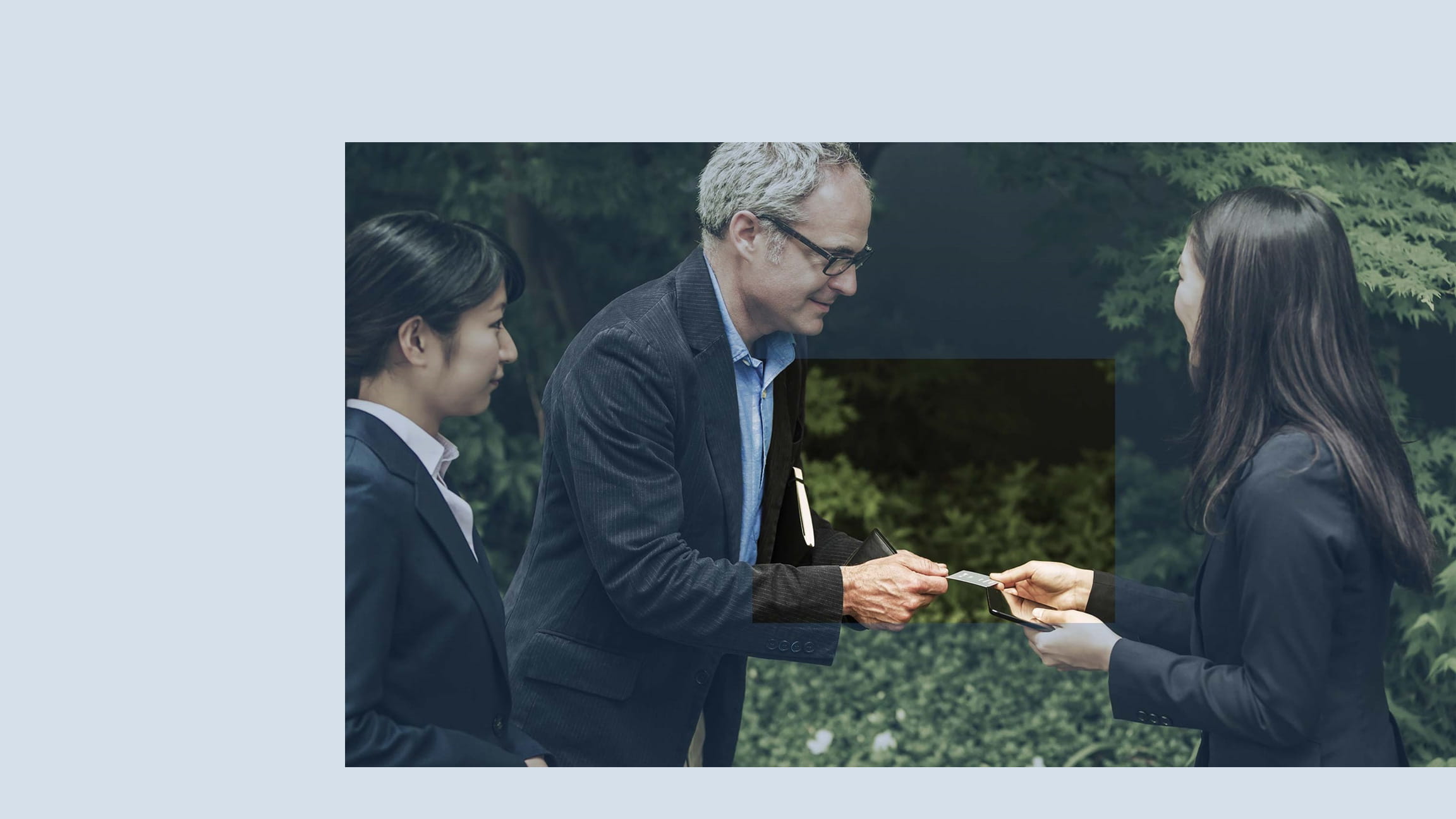 Active is:
Always acting with integrity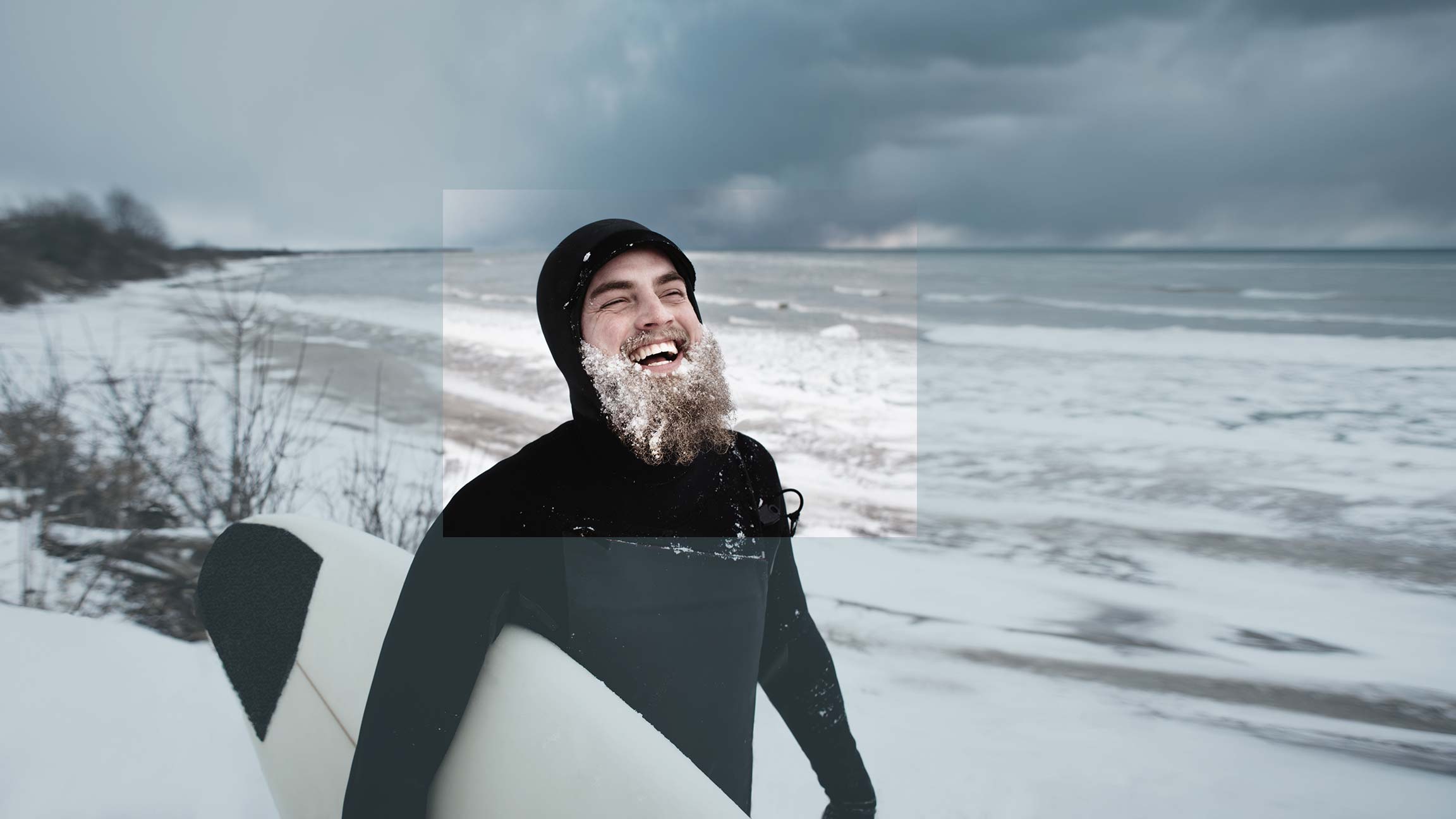 Active is:
Having passion for what we do
Active is:
Demonstrating respect in all our actions
Working at Allianz Global Investors
AllianzGI at a glance
As an active asset manager, we serve a broad range of clients from all over the world. As such, we naturally seek diversity and inclusiveness across every aspect of our business. Our set-up allows us to combine global investment capabilities with local delivery.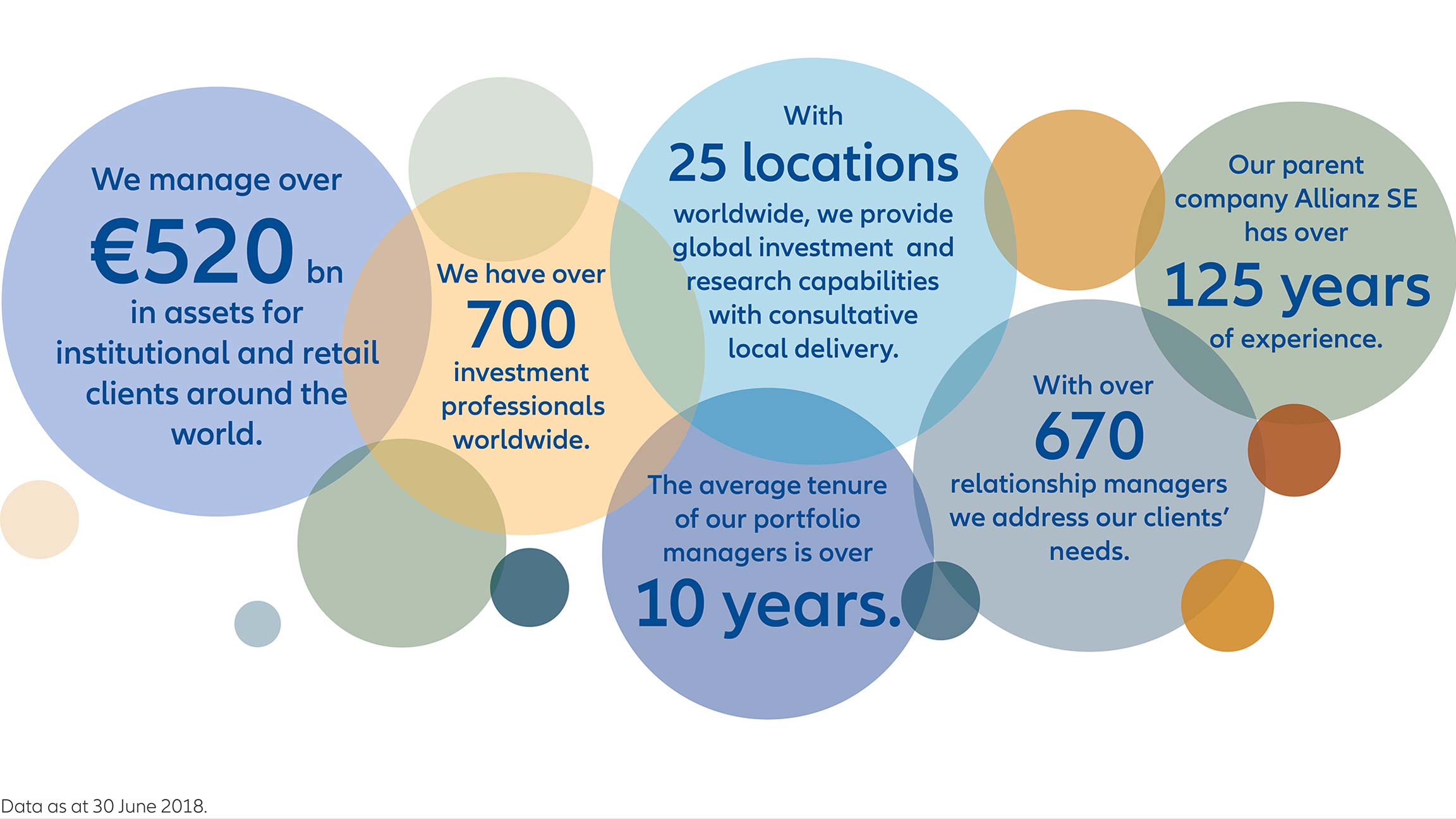 Active is: Embracing diversity
Allianz Global Investors has a longstanding commitment to Inclusion and Diversity. We appreciate the diversity of our people, their experiences and opinions, which add to our intellectually stimulating and mobile environment.

While we have made real progress in this area, we are committed to continual improvement. Below are some activities we undertake at AllianzGI.
Fostering Inclusion and Diversity awareness
At Allianz Global Investors we have global, regional and local Inclusion & Diversity Councils which organise conferences, speeches and workshops for employees on different topics related to I&D, such as dedicated bias training, and speeches from inspiring speakers.
We celebrate I&D around the world with an Annual Global I&D Day to which we invite all employees, with the aim of raising awareness of our inclusion efforts, and celebrating our diversity. These special days always have a different theme, tailored to what is especially relevant and specific to the particular country, as we believe that 'one size does not fit all'.
Valuing everyone's potential
We strive to ensure equal opportunities in an inclusive environment - united by our corporate philosophy and values.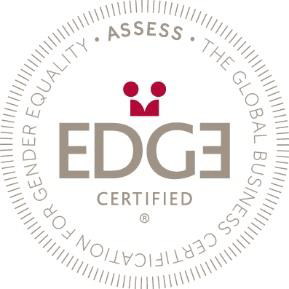 Allianz Global Investors is also an Edge certificated company. EDGE stands for Economic Dividends for Gender Equality and is distinguished by its rigour and focus on business impact and it is the leading global assessment methodology and business certification standard for gender equality. EDGE Certification has been designed to help organisations not only create an optimal workplace for women and men, but also benefit from it.
It is currently working with more than 150 organisations, in over 40 countries and 22 industries and we are proud to be one of them.
Enhancing female representation at all levels in the organisation
We have initiated a number of measures to help women advance their careers within the organisation, and to raise the visibility of our female colleagues.
Visibility is vital in the corporate world, and sometimes women can suffer from a lack of access to the networks that will enable them to form useful business contacts.
That's why we have developed several programmes, including 'Advancing Women in their Leadership' - an initiative which also includes a Sponsorship Programme. We also run networks such as WoMen NOW or Network of Women WEC, Women in Hedge Funds and more.
Promoting a flexible and agile work place
Allianz Global Investors offers free, professional and confidential support for employees and their families to help them deal with personal or work-related problems that might adversely impact their health, mental and emotional wellbeing or work performance. Various Employee Assistance Programmes are in place in each country and the offered services vary from support for stress and anxiety, child and carer services, and dealing with personal loss and psychological support.
AllianzGI recognises the importance of a flexible work environment and hence has designed and promotes practical Flexible Work Arrangements with the aim of optimising employee well-being and the achievement of company goals. These efforts are taken to empower employees to achieve better integration between their work, career development and personal priorities, whilst contributing to the improvement of results, performance, productivity, and efficiency.
Active is: Recognizing performance
As a global investment manager, we recognise the importance of compensation in our value proposition to employees. Our compensation programme supports our vision and core values, linking compensation to the long-term success for our firm, our clients and our shareholders. Our compensation governance ensures that rewards are consistent and adhere to regulatory requirements.
Compensation

At Allianz Global Investors we believe that a combination of competitive pay, strong engagement with our employees, and the opportunity for challenging yet rewarding careers all help us to attract, motivate and retain the highest-calibre talents like you, who are interested in long-term success for our clients and our company.

Compensation forms a key part of our value proposition to our employees. Our compensation programme reflects our vision and core values, by linking it to the long-term success of our firm, our clients and our shareholders.

The following elements make up AllianzGI's offering to you:

Base salary

The fixed component of pay, which reflects the scope, responsibilities, and experience required in each role.

Variable Compensation

AllianzGI's variable compensation is designed to reward high performance, and aligns total remuneration on the basis of your performance relative to your goals and your peers.

Variable compensation includes both an annual cash bonus that pays out following the end of the performance year, and a long-term award for all members of staff whose variable compensation exceeds a specified threshold.

Benefits

Allianz Global Investors' benefits programmes provide you and your family with protection and investment opportunities. They generally incorporate health insurance, well-being, retirement/pension and other benefits plans, which vary between countries where we have a presence.

Health Care and Insurance Protection

We provide a variety of benefits that vary by country, but generally include the following:

Health care: medical plans, as well as prescription drug and dental care plans
Insurance protection: life, disability and sickness, as well as business travel accident insurance plans

Retirement

We offer country-driven retirement and pension savings plans, with the aim of supporting you in building wealth for your retirement.

Well-being

At AllianzGI we care about our employees' well-being. We provide a wide range of wellness programmes, including holidays, flexible work options, child care, work/life coaching programmes and other employee assistance programmes to help you manage your personal and family priorities.

Other Benefits Programmes

You are entitled to a variety of employee privilege or discount programmes, including an employee share purchase plan, company fund investments, and other corporate products and services.