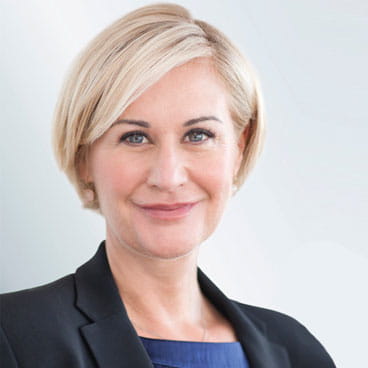 Barbara Rupf Bee
Head of EMEA
Barbara Rupf Bee is Head of Europe Middle East and Africa (EMEA) at Allianz Global Investors, and a member of the firm's International Management Group and Global Distribution Committee.

Barbara joined AllianzGI in 2019 from UBS, where she led its wealth management business in Germany. Previously, she served as the Head of EMEA Global Client Group at Deutsche Asset & Wealth Management responsible for distribution and business development.

Before this, Barbara spent eight years in the UK, most recently as Chief Executive Officer of Renaissance Asset Managers Group, a specialist asset manager focused on Emerging Europe, Russia and Africa. Prior to Renaissance, she worked for almost 10 years for the HSBC Group. Her roles included Global Head of Institutional Sales for HSBC Global Asset Management and CEO of HSBC Alternative Investments Ltd, the investment advisor to HSBC's fund of hedge funds and institutional client portfolios.

Barbara started her financial services career in private banking at J.P. Morgan.

Barbara is a graduate of the San Jose State University where she gained a Bachelor of Arts in Economics. She also holds a Diploma of Advanced Studies in Banking from Swiss Finance Institute.