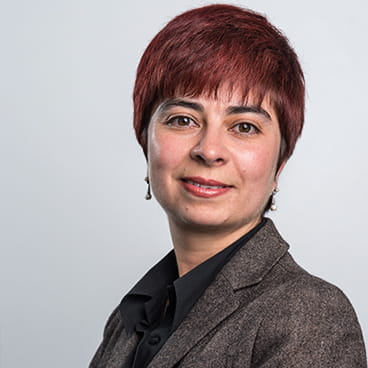 Eugenia Unanyants-Jackson
Global Head of ESG Research
Eugenia Unanyants-Jackson is a Global Head of ESG Research at Allianz Global Investors, which she joined in 2016. Eugenia is responsible for directing ESG research, guiding and overseeing AllianzGI's stewardship activities, including corporate governance, engagement and proxy voting, and leading firm-wide efforts on the integration of ESG factors into investment process for different strategies.

Prior to joining AllianzGI, Eugenia was a Director, Governance and Sustainable Investment and Head of Corporate Governance at BMO Global Asset Management (formerly F&C Investments), a Stewardship Services Manager at Governance for Owners LLP, a Policy Analyst at Manifest Information Services, a Researcher at Pension Investments Research Consultants (PIRC).

Eugenia co-chairs ICGN's Shareholder Rights Committee and represents AllianzGI on EFAMA's Stewardship, Market Integrity and ESG Investment Committee, the Governance and Engagement Committee of the UK Investment Association and other professional associations and networks. She has a M.P.A. from the Georgian Institute of Public Affairs in partnership with the National Academy of Public Administration (USA). She holds the IMC designation.