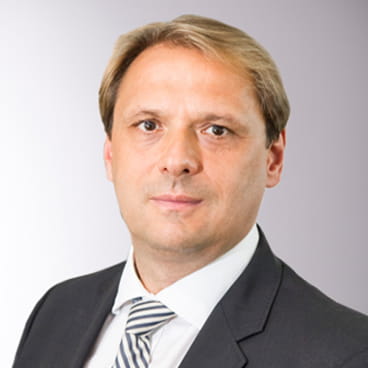 Ingo R. Mainert
CIO Multi Asset Europe
Ingo R. Mainert is Managing Director and CIO Multi Asset Europe at Allianz Global Investors. He is a member of the management board of Allianz Global Investors GmbH.

He started his professional career in 1988 at Commerzbank AG, whereafter a traineeship in securities, he worked as a stock market analyst and as an economist. Afterwards he took on different roles in asset management (i. a. Chief Economist, Head of Portfolio Management Balanced). From 2004 to 2008 he was Head of Portfolio Management Private Banking. From 2006 he assumed additional responsibility as CIO for the entire portfolio management of cominvest, which became part of Allianz Global Investors KAG when Dresdner Bank was taken over by Commerzbank in 2009.

Ingo Mainert studied business administration at the University of Frankfurt, is a business graduate, certified investment analyst and deputy chairman of the board of the DVFA (Society of Investment Professionals in Germany). He is a representative of EFAMA (European Fund and Asset Management Association) in the Bond Market Contact Group (BMCG) of the European Central Bank, a member of the Issuer Market Advisory Committee (IMAC) of Deutsche Börse AG and the Board of Trustees of the Institut für Bank– und Finanzgeschichte (IBF) as well as a voluntary assessor on the opposition committee of the Federal Financial Supervisory Authority (BaFin). Since July 2020 he is also a board member of ICMA (International Capital Market Association).