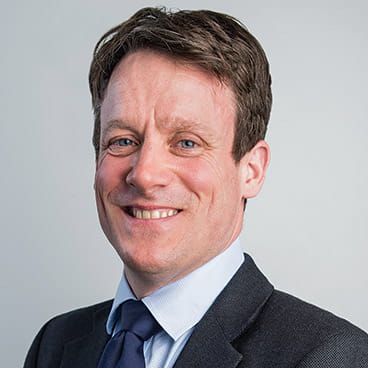 Mark Wade
Head of Sustainability Research and Stewardship
Mark Wade is the Head of Sustainability Research and Stewardship. Mark has 27 years of industry experience and prior to joining AllianzGI in 2014, Mark was involved in credit research roles in both buy and sell side roles. He joined Allianz Global Investors as Head of Industrials Credit Research for the Global Fixed Income unit before becoming Co-Head of Global Credit Research for a team of 24 analysts in Singapore, London, Paris and New York.

Sustainability has been an integral part of the credit research process and Mark was asked to be the fixed income representative on the firm's Global Sustainability Committee in 2016, helping to develop the firm's approach to different styles of sustainable investing. Mark was a founding member of the Executive Committee of the European Leveraged Finance Alliance to help promote stakeholder interests, sustainability and disclosure in the European leveraged finance market and took the inaugural CFA investing in ESG exam.

Mark holds a BA degree in Natural Sciences (Mathematics and Philosophy) from the University of Durham.
No insights found