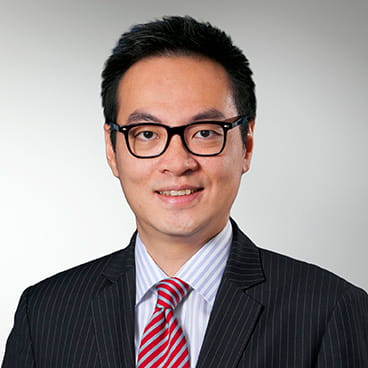 Anthony Wong
Portfolio Manager, Vice President, CFA
Hong Kong
Anthony is a Hong Kong-based portfolio manager with Allianz Global Investors. He joined the firm in 2012 and is the lead manager responsible for China A-share equity portfolios. Anthony started in the fund management industry in 2002.

Before joining AllianzGI, Anthony worked as a director and portfolio manager at Bank Julius Baer where he was responsible for managing the Julius Baer China Fund, a QFII classified mutual fund that invests in China-listed A-shares and Hong Kong listed H-shares. He had also worked at Yinhua Fund Management, Shenzhen as deputy head of foreign investment, where he managed the Hong Kong equity sub-portfolio of Yinhua QDII Global Core Equity Fund, and formulated the investment strategies for the Hong Kong equity market.

Anthony has a B.B.A. from the Chinese University of Hong Kong, an M.Sc. in finance from the London Business School, United Kingdom and an M.B.A. from the Hong Kong University of Science and Technology. He is also a CFA charterholder.