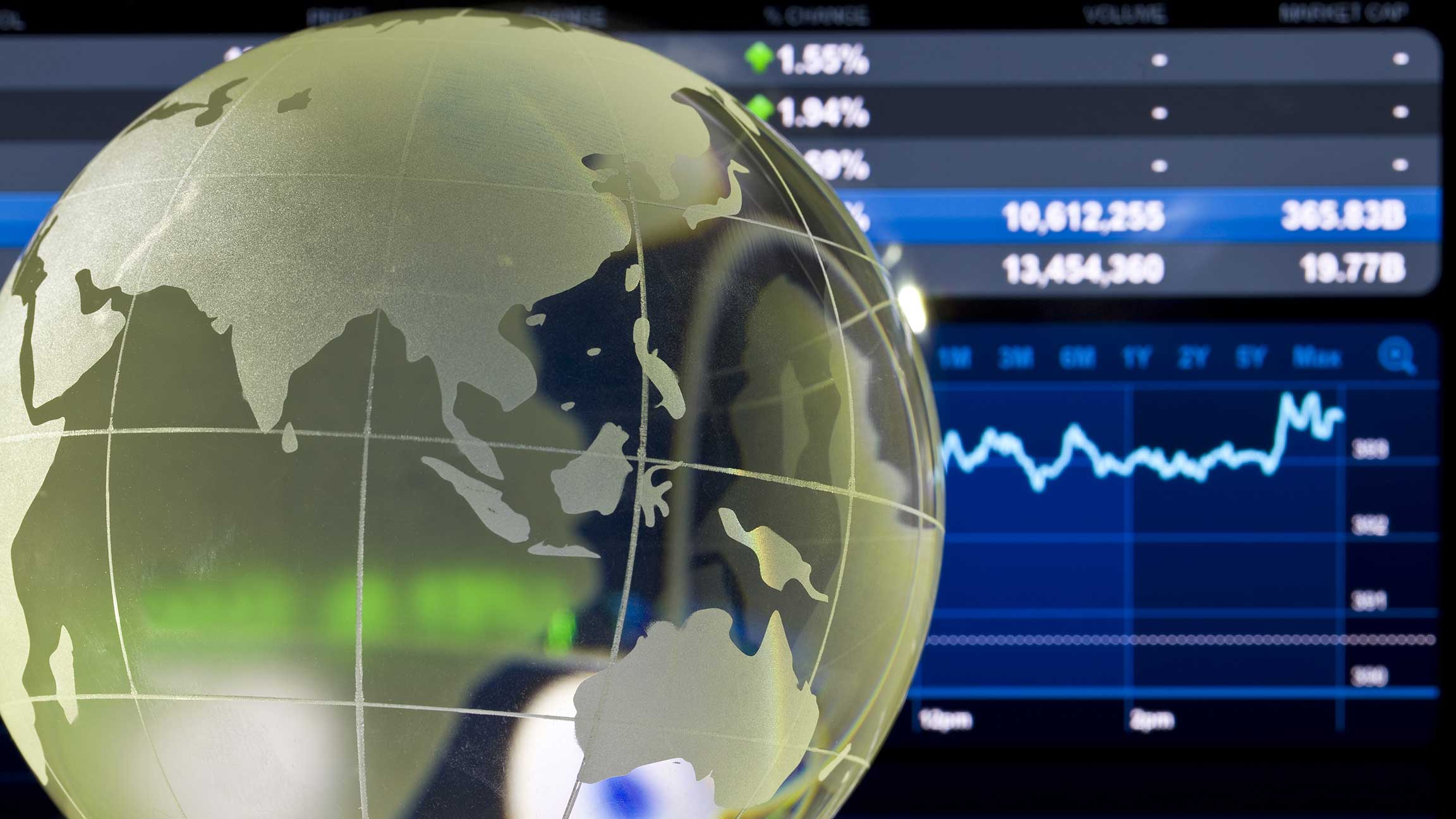 Investment Themes & Strategy
To find out where the markets are headed, it's important to understand the dominant themes at work today – from ESG investing to artificial intelligence to geopolitical tensions. Our investment experts offer their insights and analysis to help you make more informed decisions.
Investment Themes & Strategy
Filters
Investment Themes & Strategy
Today's high-tech innovations have not only failed to lift official productivity measurements, but they could be less likely to boost overall equity returns than many people think. Our research shows that investors may need to be very selective and active to capitalize on the technology boom.
Investment Themes & Strategy
A new Grassroots<sup>®</sup> Research survey of corporate travel managers and travel agents showed that US companies plan to increase their travel expenditures this year -- in line with Allianz Global Investors' outlook for strong US economic growth.
Investment Themes & Strategy
Many equity investors are grappling with how to invest in today's market, when volatility has increased yet valuations are still high. For answers, we asked Portfolio Managers Lucy Macdonald and Karen Hiatt – two of our most experienced stock-pickers – to share their thoughts on active investing in turbulent times.
Investment Themes & Strategy
The global green bond market has been booming over the last years with an exponential growth of new issues from various types of new actors. It has reached approximately USD 250bn with already more than USD 150 bn of new issuance last year.
Investment Themes & Strategy
As a currency and asset class, bitcoin has potentially fatal flaws – which is why we believe it's a matter of when, not if, the bitcoin bubble will pop. Yet the blockchain technology that powers cryptocurrencies could bring significant benefits to investors.
Investment Themes & Strategy
A new Grassroots Research report shows that 18 months after the Brexit vote, UK residents are growing more concerned about employment, less confident in their household finances and more worried about Brexit's long-term effects on the economy.
Investment Themes & Strategy
Don't expect any monetary-policy decisions to be made at the European Central Bank's meeting on 8 March, says Franck Dixmier. But the bank is likely to clarify its forward guidance to announce that it will no longer link the continuation of QE with inflation, which has remained stubbornly low.
Investment Themes & Strategy
Today's tech giants have profited greatly from the world they're disrupting, without returning much to society save for the tax revenues they try hard to minimize. We must ask big tech to contribute more to the digital and physical infrastructure – and the functioning civil societies – upon which their profits depend.
Investment Themes & Strategy
Tight US labour markets and stronger growth lead some to believe that higher inflation is coming, while others say structural shifts such as globalization and automation should keep wages and prices low. We expect an upward bias in inflationary pressures, but not a return to pre-crisis levels.