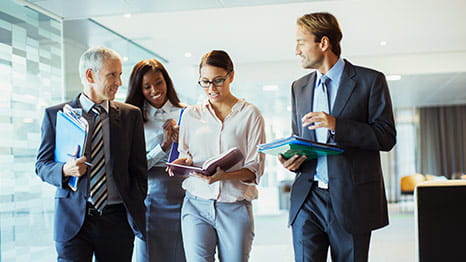 Every day we work to create an environment where our people can express their full potential to excel within Allianz Global Investors.
Careers
At Allianz Global Investors our people enjoy motivating, fulfilling careers. If you're looking for a fast-paced working environment, you're determined to cultivate and expand your talents, and you believe in always putting the customer first, then we're the right place for you. We're committed to giving our people – experienced and young professionals alike – the opportunities and experiences they seek to thrive professionally and gain maximum personal fulfilment. We will work with you to design your own optimum career, develop your personal growth, and align your achievements with your ambitions.
Apply Now!
Explore our job opportunities world-wide and become part of Allianz Global Investors.
Working at Allianz Global Investors

Our clients entrust us with managing their money. In order to do our best to our clients, we expect the best from you. At Allianz Global Investors you will face an array of stimulating challenges that will expand your abilities. We're committed to giving our people the opportunities and experiences to thrive professionally and help to gain personal fulfilment.

Learn More

Continuous Learning


Talent Development at Allianz Global Investors is all about creating opportunities for our employees to build and expand their capabilities. In this dynamic industry, change is constant and rapid – and at AllianzGI, our employees are continually developing themselves.



Learn More

Our Functions

As a leading global investment manager, we offer a broad potential of roles and careers across the world. We seek to attract talented individuals in active investing roles and in the fields as diverse as Business Development, Client Relations, Strategy, Operations and Branding. Find out more about our functions, and find the perfect spot for you – we have a wealth of opportunities waiting for you.

Learn More
Meet our People
Over the years, we have been fortunate to attract some of the most talented professionals in our industry. We have a diverse workforce with different backgrounds – both educational as well as personal – a variety of career paths, and diverse aspirations. What all our people have in common is a passion about what they do, and dedication to performing at the highest levels.

There are many reasons why they stay with us to build rewarding careers, including their commitment to our values, the pleasant working environment they find here, and our commitment to excellence.

See what our employees have to say as you follow them on a typical working day at Allianz Global Investors, and find out more about their experiences as part of our team.