Choose the title "Orders" on your SAP Ariba dashboard to view all your purchase orders.

By default, it shows the purchase orders you received in the last 31 days. Choose "Edit filter" and "Last 365 days" if you want to see the purchase orders issued before. You can search directly with the PO number if you know it.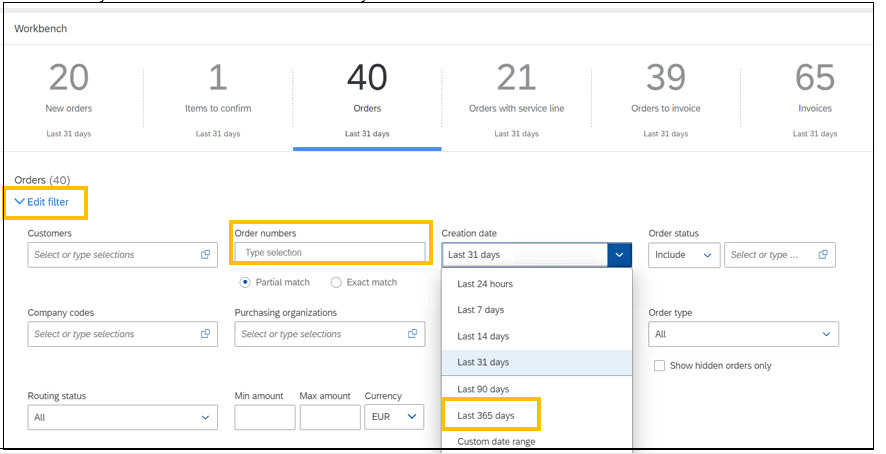 Choose the PO you would like to take action.

Note: For service purchase orders (not material purchase orders for goods), it is important to make sure that the service period you are invoicing is covered by the service period of this purchase order. You can find this information in the purchase orders details.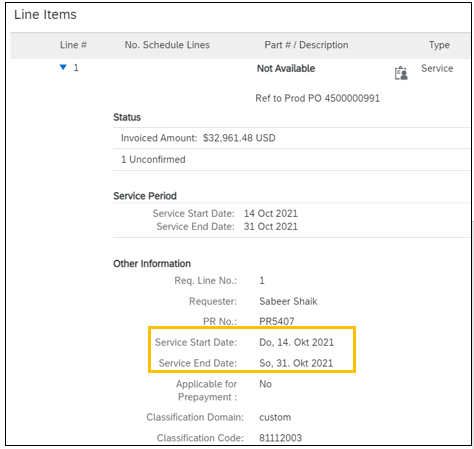 Alternatively, you could also find the service period in the email notification when the purchase order was issued.