Step 1-3: In the right corner of the header bar, click the "Account Settings" icon and choose "Settings", then "Electronic Order Routing".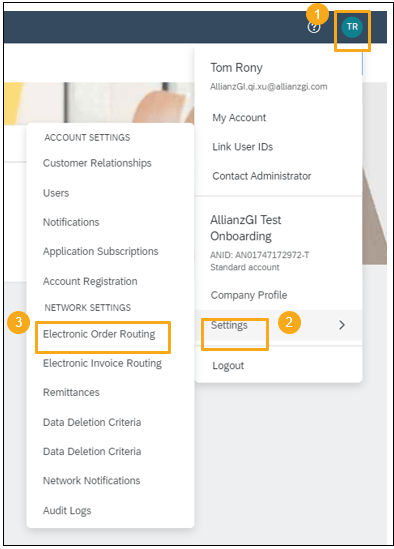 Step 4-5: Under "Electronic Order Routing", navigate to the table and entry for the document type you want to configure. Please make sure you insert the correct email address for receiving email notification. Multiple emails can be saved with a comma as separator.
Step 6: Click "Save".