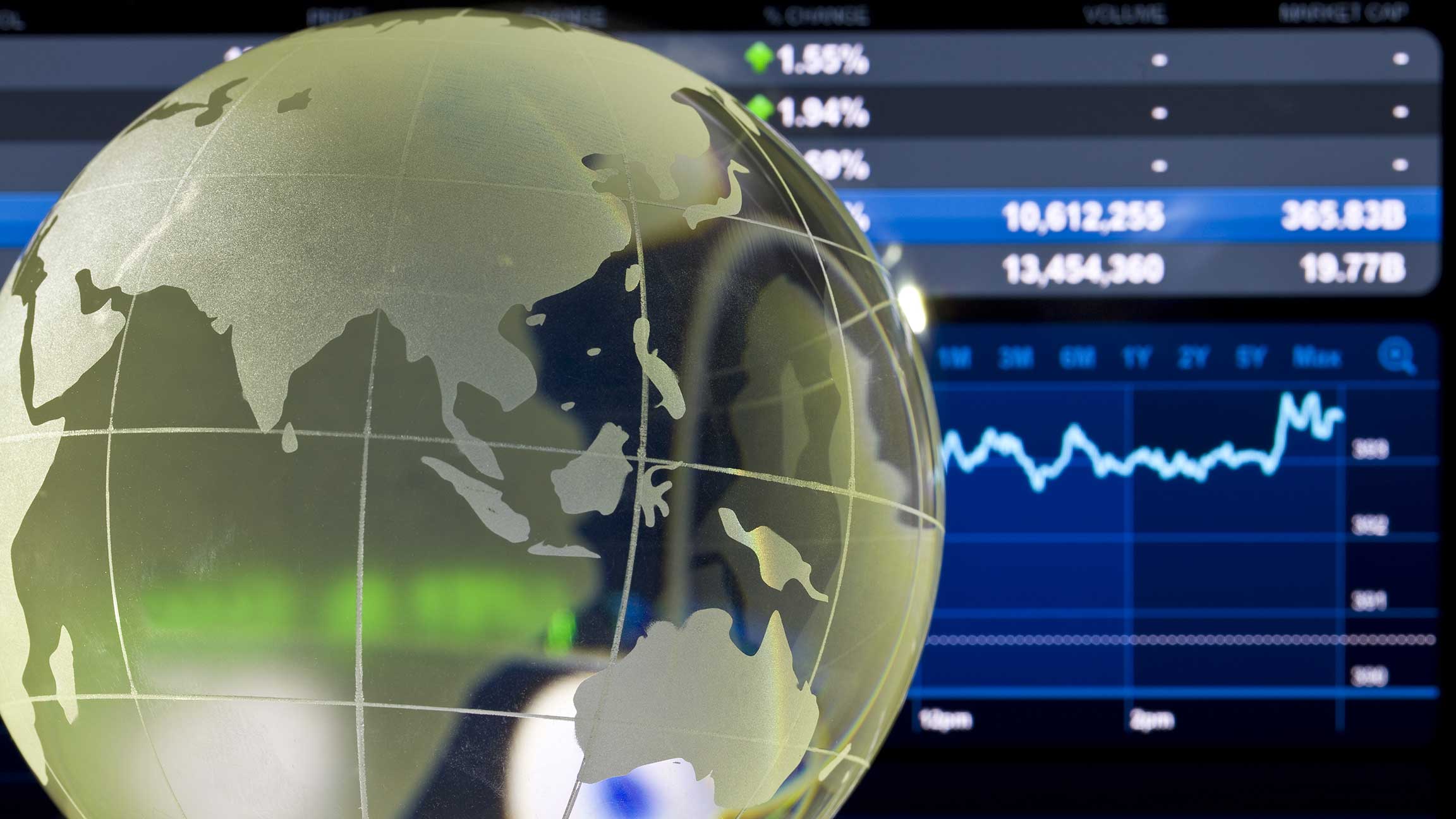 Investment Themes & Strategy
To find out where the markets are headed, it's important to understand the dominant themes at work today – from ESG investing to artificial intelligence to geopolitical tensions. Our investment experts offer their insights and analysis to help you make more informed decisions.
Investment Themes & Strategy
Filters
Investment Themes & Strategy
While Europe faces its own share of political uncertainty, many of its headwinds are similar to those faced by capital markets around the world – not specific to Europe. In fact, with trade wars hurting the US and China, and with the Fed in danger of overreaching, European equities may be in a strong relative position.
Investment Themes & Strategy
There is no easy solution to the problem of rising economic inequality, but we may be able to address it with a more enlightened tax system – one that maintains incentives for work and investment while improving economic efficiency.
Investment Themes & Strategy
Despite extremely high satisfaction rates among online brokerage customers, nearly one-third would change firms to get a lower price per trade and even more would switch to trade ETFs for free.
Investment Themes & Strategy
Infrastructure-debt investments in Latin America are often considered to be risky – and, as a result, more suitable for a portfolio's "core plus" fixed-income allocation. But carefully choosing countries and projects can turn this asset class into a core holding with attractive yield potential and a solid risk profile.
Investment Themes & Strategy
A new survey provides insight into how Turkey's economic struggles are affecting consumers in this G20 nation. The volatility of the lira and an overall sense of financial insecurity have caused a notable pullback in consumer confidence and spending – a significant development, since Turkey's economy is traditionally a domestically driven one.
Investment Themes & Strategy
At the start of 2018, investors were concerned about overheated markets: US tax reform had just been passed, the global synchronised growth story was intact and the S&P 500 index had gained 7.5% by the end of January. What a difference a year makes.
Investment Themes & Strategy
Interviews with consumers in the UK revealed that 25% believe the current economy is stable, similar to the December 2017 Grassroots® survey, while 28% said it is improving slightly or significantly, a 3% increase vs. December.
Investment Themes & Strategy
As a high-tech force with the potential to disrupt entire industries, artificial intelligence could transform today's world even more than the internet once did. And with AI at an inflection point, investors have an exciting opportunity to tap future sources of growth potential across the market.
Investment Themes & Strategy
Growing wealth inequality around the world has been exacerbated by rising income inequality – including a divide in who earns income from assets and investments. To reduce the widening gap between rich and poor, mid- and low-income earners should gain more exposure to the "risk premium" offered by financial markets.