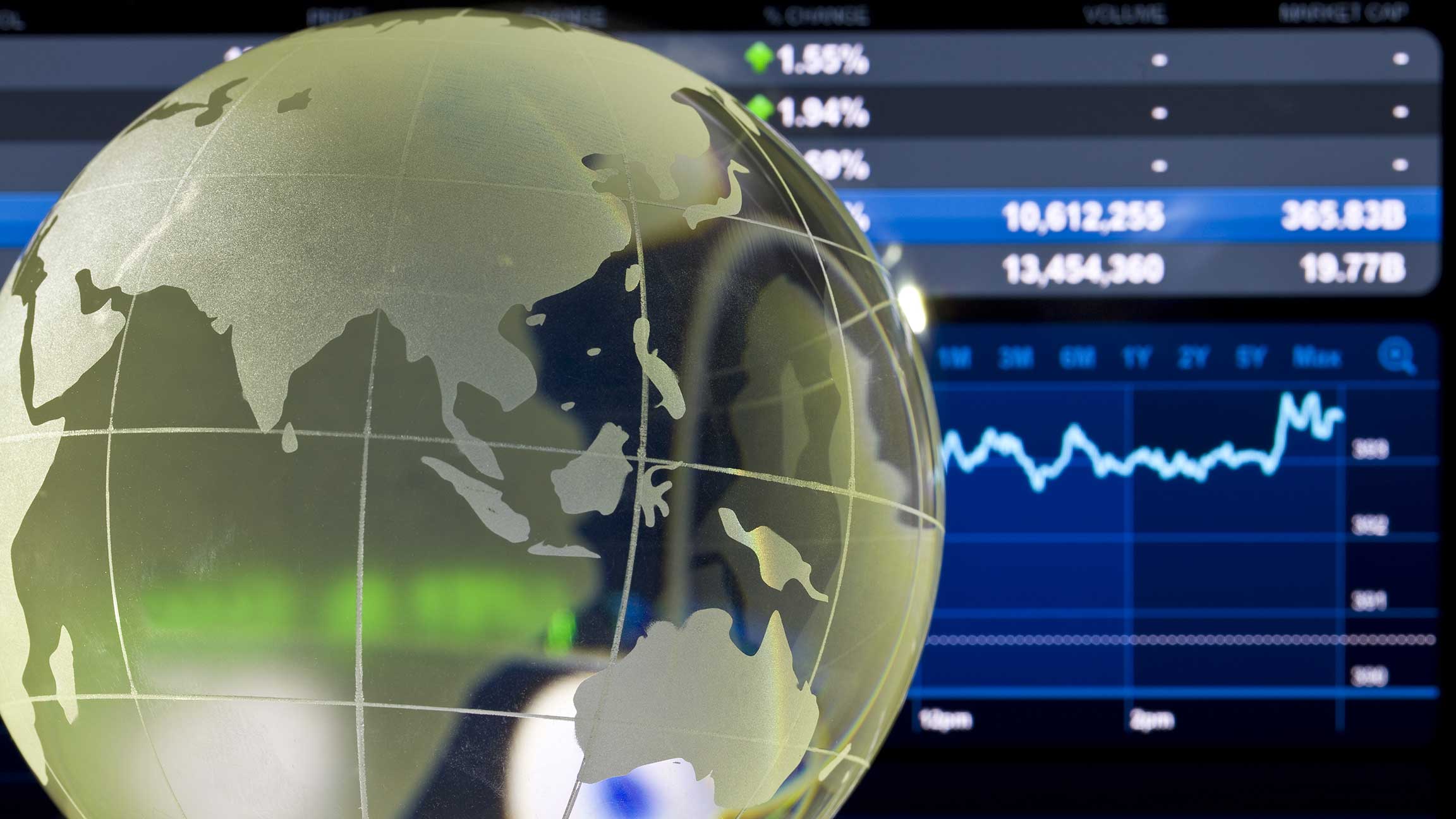 Investment Themes & Strategy
To find out where the markets are headed, it's important to understand the dominant themes at work today – from ESG investing to artificial intelligence to geopolitical tensions. Our investment experts offer their insights and analysis to help you make more informed decisions.
Investment Themes & Strategy
Filters
Investment Themes & Strategy
A new Grassroots® Research study shows that continued high US prices for petrol might have a cascading effect on other parts of the economy. The hardest-hit areas could include consumer discretionary spending – including food and restaurants, entertainment and travel – as well as retail auto parts.
Investment Themes & Strategy
The Federal Reserve is continuing to normalise US monetary policy even as the central bank deflects shoves from policy changes, debt and illiquidity. It could be time for a cautious, active approach that emphasises liquidity and extensive diversification across uncorrelated asset classes.
Investment Themes & Strategy
Tax reform has given the US economy a second wind and widened its divergence from the global economy, which has faltered amid fears of trade wars and emerging-market uncertainty. Sector rotation in US equities could make tech and consumer discretionary attractive; energy and industrials may also benefit.
Investment Themes & Strategy
The exceptionally hot summer afflicting large parts of the planet has highlighted the precariousness of a finite resource – clean, consumable water – that we too often take for granted. By helping to bridge the gap between water supply and demand, investors can help address a critical structural problem while adding growth potential to their portfolios.
Investment Themes & Strategy
Trade is a growing concern for financial markets, with Brexit and a new US-induced trade war triggering a debate about how closely nations must be integrated to trade well together. Yet the reality is nuanced, so it helps to understand the seven types of economic integration and how they benefit the nations involved.
Investment Themes & Strategy
We recently surveyed consumers in China, Brazil, Mexico and Germany to get their views on planned spending, financial priorities and more. From big-ticket items to smaller purchases, emerging-market consumers seem willing to spend – and they want to travel more frequently.
Investment Themes & Strategy
A Grassroots® Research study shows that more than 80% of IT decision makers in the US plan to spend more on information tech this year, thanks in large part to recent tax reform. Almost three-quarters said their organisations have at least one or more artificial intelligence-related projects in progress.
Investment Themes & Strategy
Our research has found that up to 50% of firms may not be prepared to follow the EU's tough new GDPR law, which is set to take effect in May. But stiff financial penalties aren't the only risk for businesses that aren't properly guarding their customers' digital data.
Investment Themes & Strategy
Companies that recognise the importance of ESG factors – and manage them well – are increasingly attractive to investors, while companies that fail to pay attention to ESG can be perceived as higher risk. This is causing a paradigm shift in the investment world.