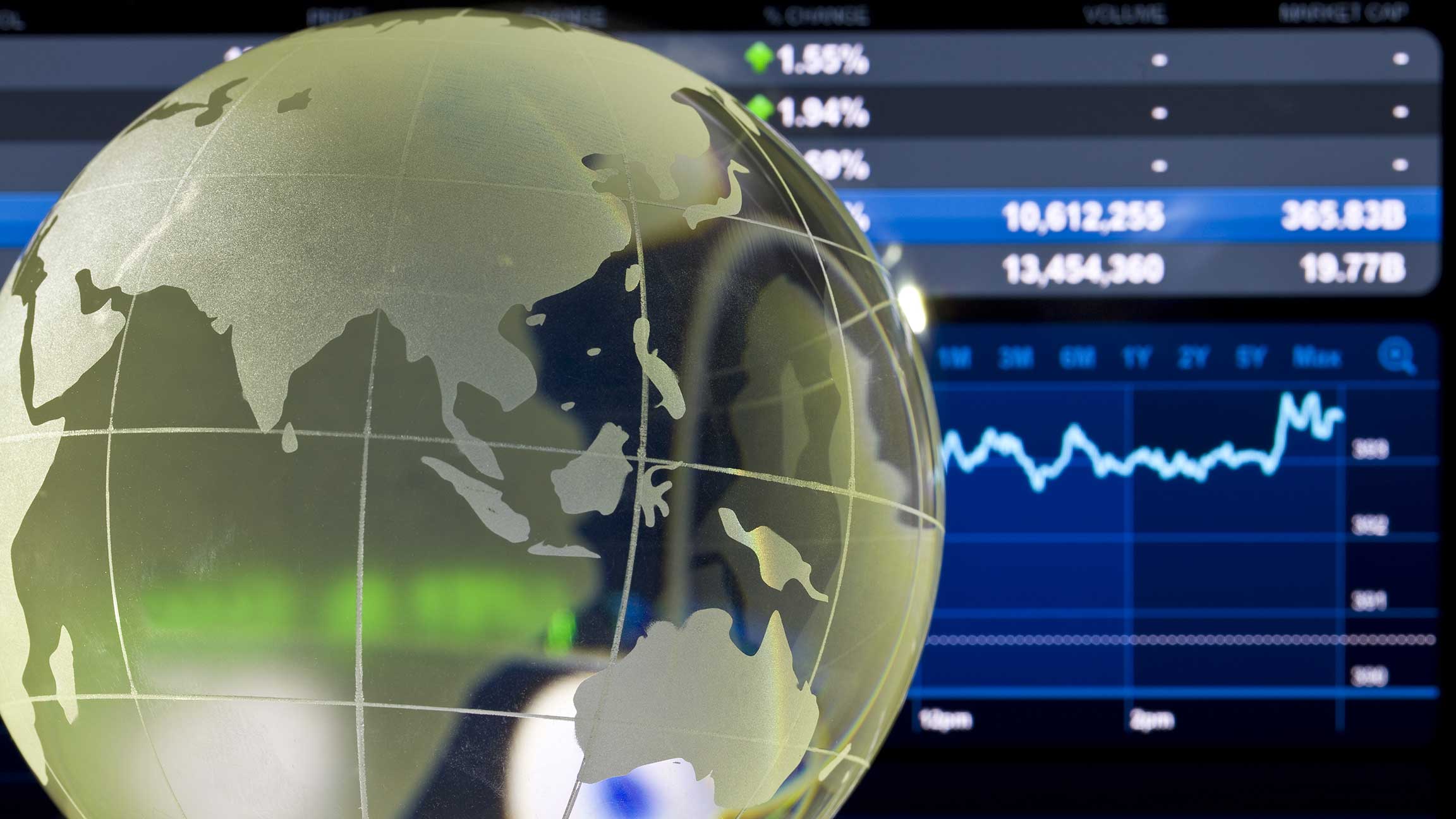 Investment Themes & Strategy
To find out where the markets are headed, it's important to understand the dominant themes at work today – from ESG investing to artificial intelligence to geopolitical tensions. Our investment experts offer their insights and analysis to help you make more informed decisions.
Investment Themes & Strategy
Filters
Investment Themes & Strategy
We condensed a day's worth of discussion and debate into six quick tips for investors.
Investment Themes & Strategy
With each new round of tariffs and trade deals, the financial markets are experiencing bouts of volatility as they reprice how economies could be affected. From Trumponomics to Brexit, our experts explore what it all means – and what the future may hold.
Investment Themes & Strategy
After staying stuck in a narrow band for much of 2018, 10-year Treasury yields have only recently stayed above the 3.05% barrier for a prolonged time. This could be the beginning of a sell-off in Treasuries that pushes yields higher, though other factors are putting downward pressure on yields as well.
Investment Themes & Strategy
Economic inequality has been steadily rising thanks to the rise of automation, declining unionisation and the growth of the financial sector. But loose monetary policy also plays a role. For decades, easy money has significantly increased wealth and income inequality on a structural level, fundamental changing how the global economy operates.
Investment Themes & Strategy
This article illustrates the considerable growth in the importance of CSR¹ and ESG for companies and investors. The added value consists not only of a "plus" for sustainability, but may also result in a "plus" for performance, as documented by academic studies.
Investment Themes & Strategy
Firm believers in active asset management do not always have it easy in the public debate. Yet they have also had it tougher. This is because, in the long-standing controversy about active versus passive fund management, the debate is gradually becoming objective – and thankfully so. Each of these approaches has its raison d'être; neither is the only true path. Nonetheless, there are good reasons for asset managers to adopt a clear position. We have done so and remain committed: Allianz Global Investors (AllianzGI) is an active manager. We refer to four globally observable trends in the industry to illustrate this.
Investment Themes & Strategy
Andreas Utermann, CEO and Global CIO, Allianz Global Investors, talks to Kerstin Keller, Head of Institutional Marketing and Editor-in- Chief Update Magazine, about the new brand positioning "Active is".
Investment Themes & Strategy
A new Grassroots® Research study shows that continued high US prices for petrol might have a cascading effect on other parts of the economy. The hardest-hit areas could include consumer discretionary spending – including food and restaurants, entertainment and travel – as well as retail auto parts.
Investment Themes & Strategy
The Federal Reserve is continuing to normalise US monetary policy even as the central bank deflects shoves from policy changes, debt and illiquidity. It could be time for a cautious, active approach that emphasises liquidity and extensive diversification across uncorrelated asset classes.