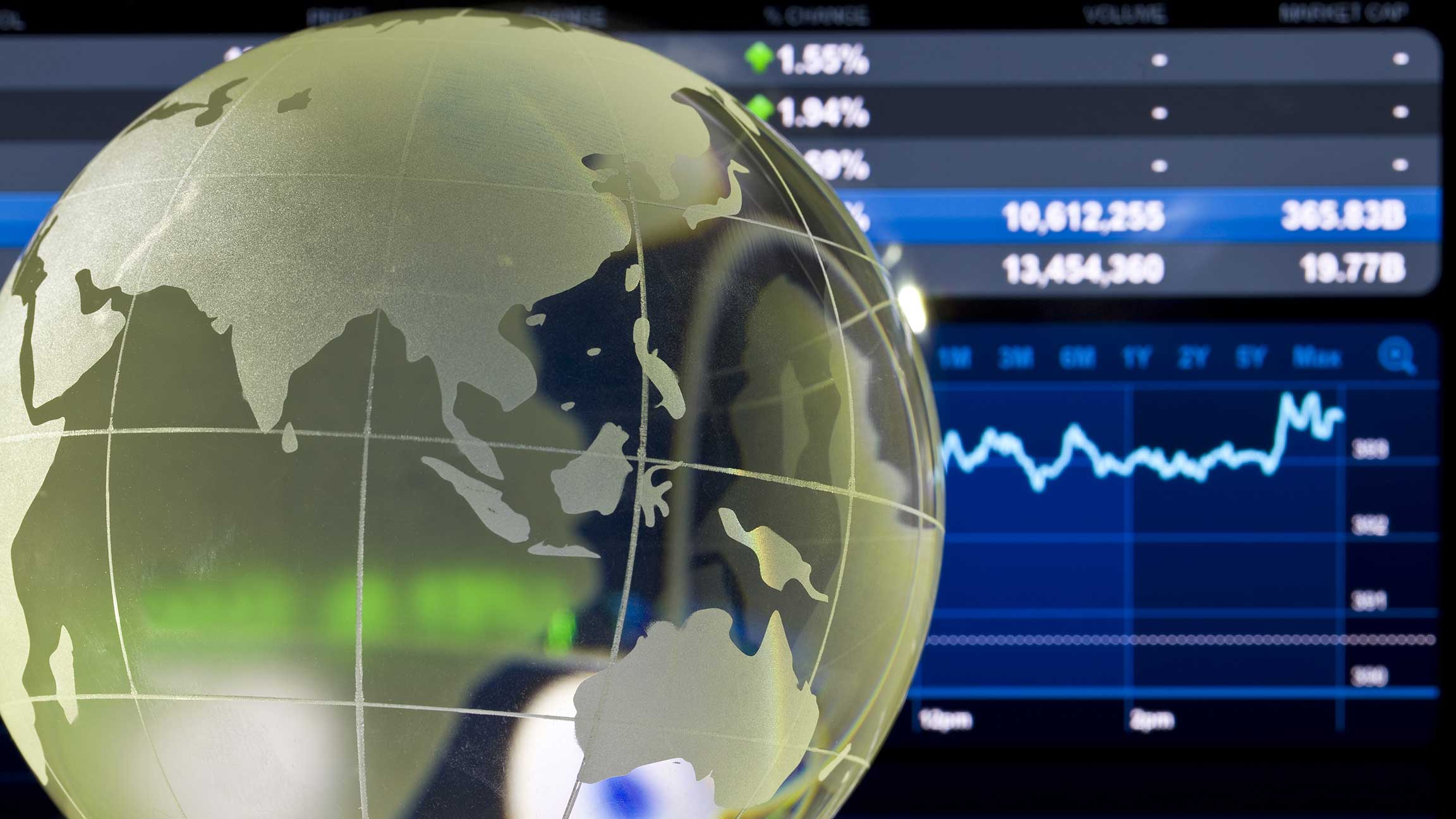 Investment Themes & Strategy
To find out where the markets are headed, it's important to understand the dominant themes at work today – from ESG investing to artificial intelligence to geopolitical tensions. Our investment experts offer their insights and analysis to help you make more informed decisions.
Investment Themes & Strategy
Filters
Investment Themes & Strategy
Trade is a growing concern for financial markets, with Brexit and a new US-induced trade war triggering a debate about how closely nations must be integrated to trade well together. Yet the reality is nuanced, so it helps to understand the seven types of economic integration and how they benefit the nations involved.
Investment Themes & Strategy
We recently surveyed consumers in China, Brazil, Mexico and Germany to get their views on planned spending, financial priorities and more. From big-ticket items to smaller purchases, emerging-market consumers seem willing to spend – and they want to travel more frequently.
Investment Themes & Strategy
A Grassroots® Research study shows that more than 80% of IT decision makers in the US plan to spend more on information tech this year, thanks in large part to recent tax reform. Almost three-quarters said their organisations have at least one or more artificial intelligence-related projects in progress.
Investment Themes & Strategy
Our research has found that up to 50% of firms may not be prepared to follow the EU's tough new GDPR law, which is set to take effect in May. But stiff financial penalties aren't the only risk for businesses that aren't properly guarding their customers' digital data.
Investment Themes & Strategy
Companies that recognise the importance of ESG factors – and manage them well – are increasingly attractive to investors, while companies that fail to pay attention to ESG can be perceived as higher risk. This is causing a paradigm shift in the investment world.
Investment Themes & Strategy
In May 2018, a number of China's A-shares will become part of MSCI's flagship emerging-market index for the first time, and we believe investor interest is likely to grow. But in many ways, this market is as misunderstood as it is underrepresented in portfolios, so here are 10 things investors should know.
Investment Themes & Strategy
Active managers outperformed their passive peers during the two most recent major market downturns – a key consideration as today's abnormally long cycle winds down. Moreover, passive investments can be less liquid in volatile markets, and reduced central-bank stimulus could mean lower correlations.
Investment Themes & Strategy
The fashion industry heard a long-overdue wake-up call after the April 2013 Bangladesh factory collapse that killed and injured thousands. Since then, new industry agreements have improved worker safety, but one major accord will soon expire. Investors focused on ESG factors can help keep up the pressure.
Investment Themes & Strategy
Today's high-tech innovations have not only failed to lift official productivity measurements, but they could be less likely to boost overall equity returns than many people think. Our research shows that investors may need to be very selective and active to capitalize on the technology boom.